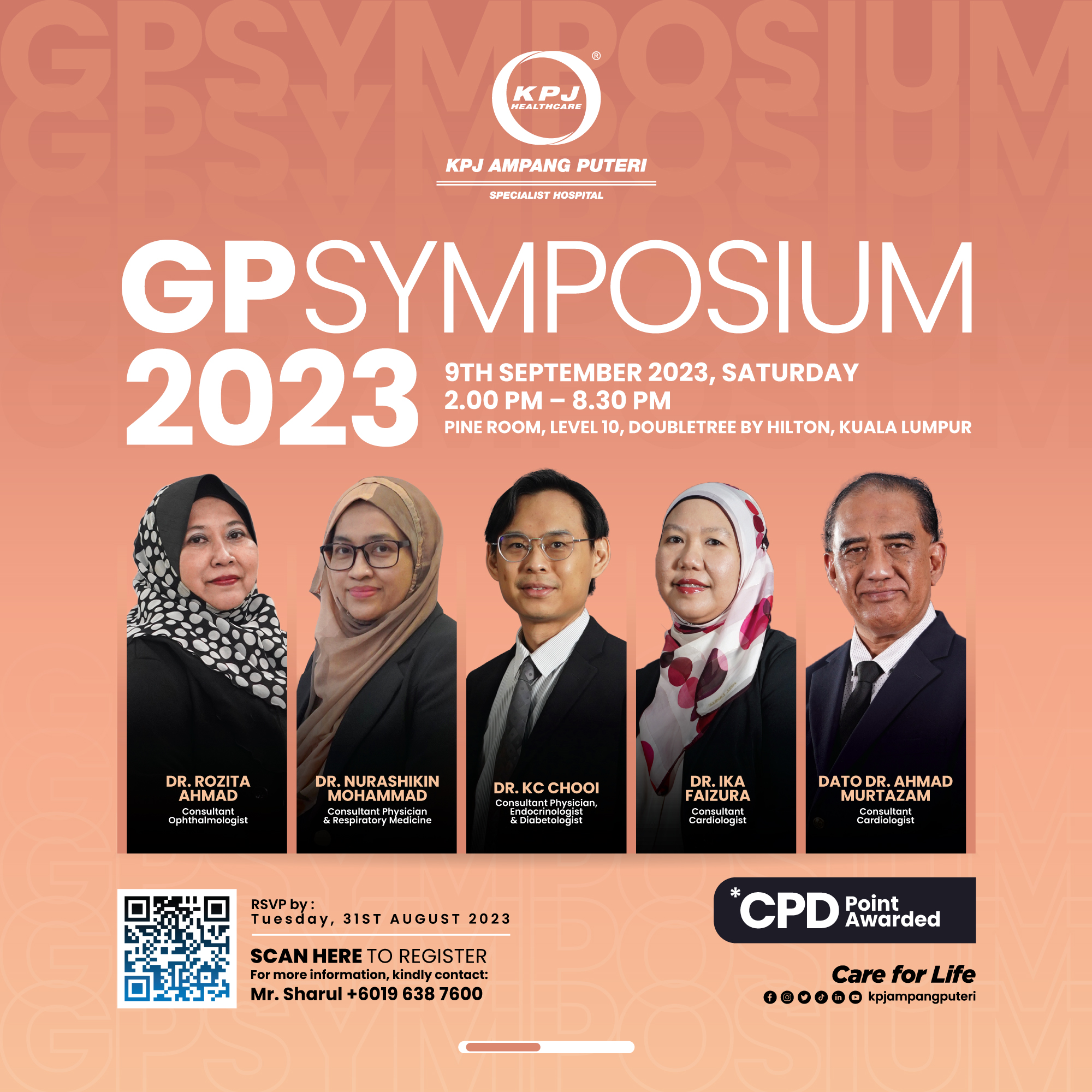 Calling all doctors, specialists, and allied health professionals!
Join us this upcoming GP Symposium on Saturday, 9th September 2023 at the Doubletree by Hilton, The Intermark, Kuala Lumpur to learn from our highly-qualified consultants, who will share their expertise on the topics related to:
Navigating The Path for Effective Treatment for Bronchial Asthma
-DR NURASHIKIN MOHAMMAD
Comprehensive Hypertensive Care: A Patient Journey with Exforge
-DR KC CHOOI
EF as a continuous variable: Redefining our approach for HF with below normal EF
-DR IKA FAIZURA
Small Interfering RNA, Giant Leap!
-DATO DR AHMAD MURTAZAM
Hurry, book your seats now – only 60 seats are available!
CPD Points will be rewarded.
For more inquiries, please contact:
Mobile at 019-638 7600
Email at sharul@kpjampang.com
See you there!
Back News & Events