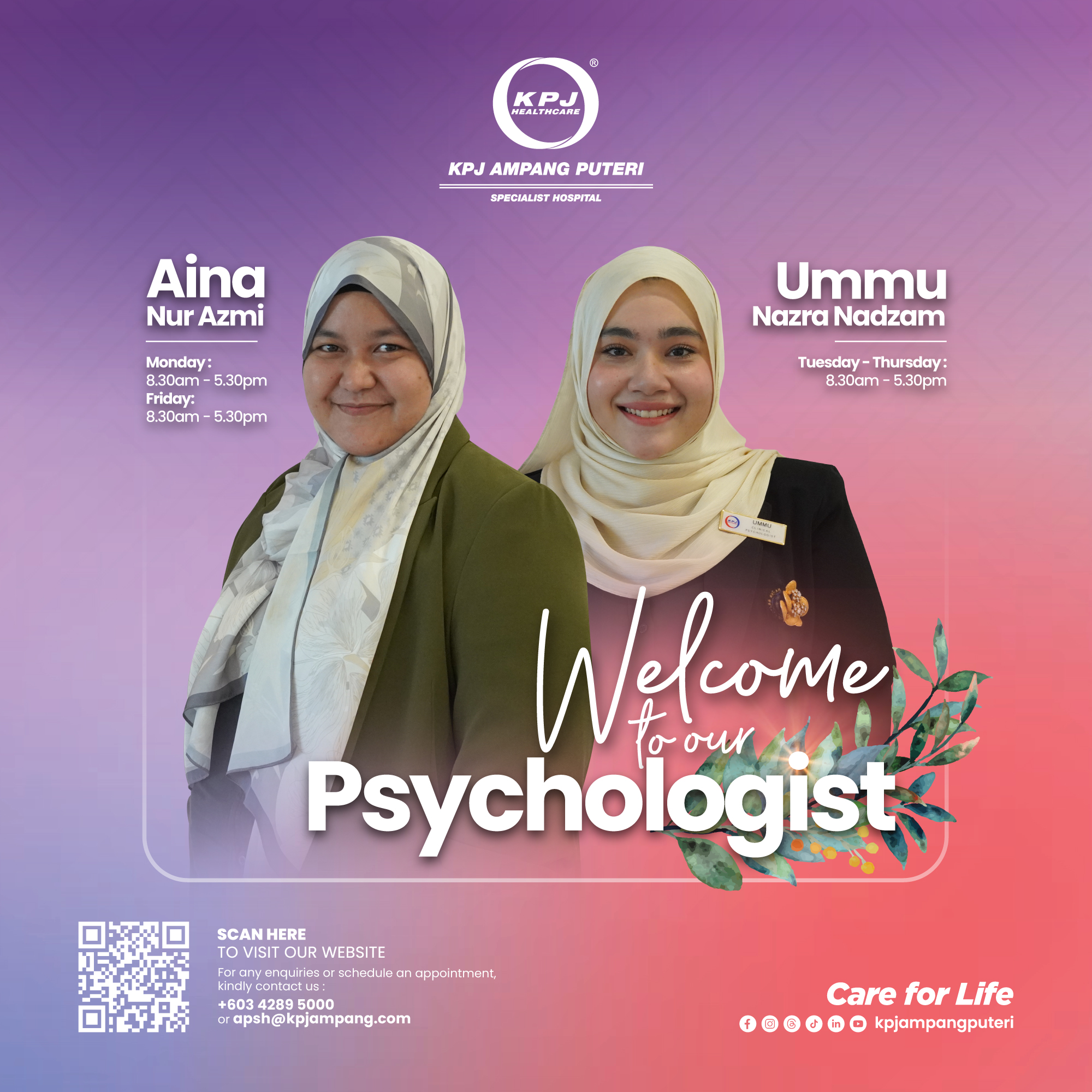 Introducing Our New Clinical Psychologists!
We are pleased to introduce the latest additions to the esteemed team at KPJ Ampang Puteri Specialist Hospital: Aina Nur Azmi & Ummu Nazra Nadzam, both accomplished visiting clinical psychologists.
With Aina Nur Azmi, expect expert guidance through your mental health journey, while Ummu Nazra Nadzam specializes in empowering you to overcome life's challenges with resilience.
For any enquiries or schedule an appointment, kindly please email us at apsh@kpjampang.com
Back News & Events