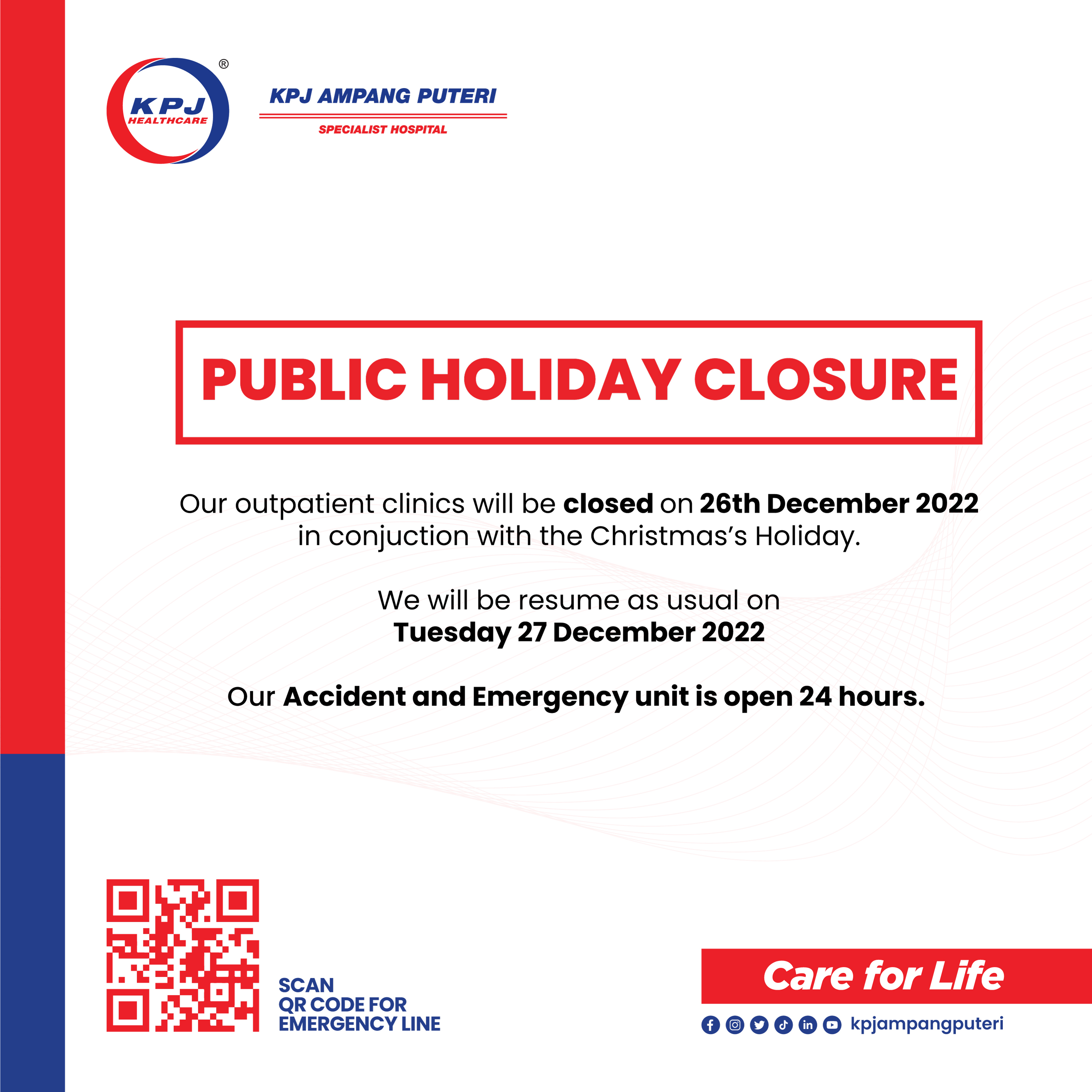 PUBLIC HOLIDAY ANNOUNCEMENT
Our outpatient clinics will be closed on the 26th of December 2022 in conjunction with the Christmass Holiday.
Our Accident & Emergency services remain open for those who need immediate walk-in assistance.
For details on A&E Services visit http://www.kpjhealth.com/ampang/accident-and-emergency or call +603-4289 5000 ext 20330 at any time.
#staysafe #merrychristmas #careforlife
Back News & Events