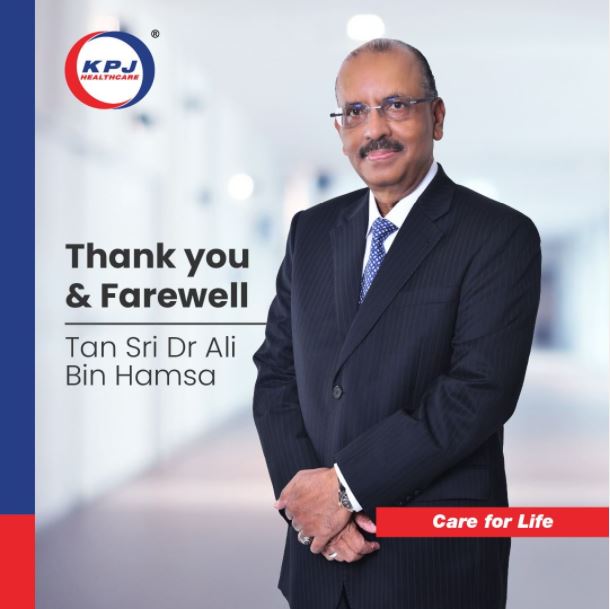 KPJ Healthcare Berhad wishes to announce that its Chairman Tan Sri Dr. Ali Hamsa has retired from the Company and its Board.

We would like to take this opportunity to thank Tan Sri Dr. Ali Hamsa for his invaluable contributions and commitment to service, and for his guidance and stewardship of the KPJ Healthcare Board during his tenure. His wealth of diverse experience has tremendously contributed to KPJ Healthcare's growth and progress on many levels.

We wish him all the best in future endeavors.
Back News & Events