The COVID-19 pandemic has brought with new challenges for individuals and families across the globe. If you're planning to go on a holiday or Balik Kampung, do get yourself tested to avoid any transmission of the virus.


To book an appointment, please fill up this form here or contact any KPJ Hospitals near you.


This package includes Influenza Vaccination and COVID-19 AG-Self Test Kit.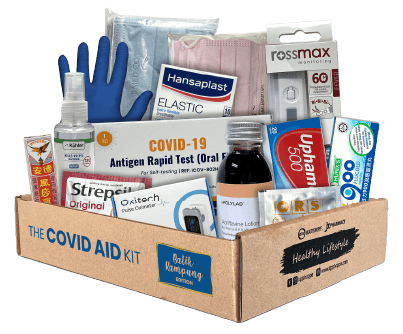 RM199
KPJ has prepared a Balik Kampung edition of its COVID-19 Aid Kit in case of any unfortunate incident

during your trip.
This kit is include
Pulse Oximeter
Thermometer
Covid-19 Self Test Kit,
Mini Hand Sanitizer
Hand Gloves
Adults & Kids Facemasks
Paracetamol Tablets
Flu/Cold Capsules
Acriflavine Antiseptic Lotion
Elastic Wound Plaster
Chi-Kit Teck Aun Pill
Oral Rehydration Salt
Sore Throat Lozenges