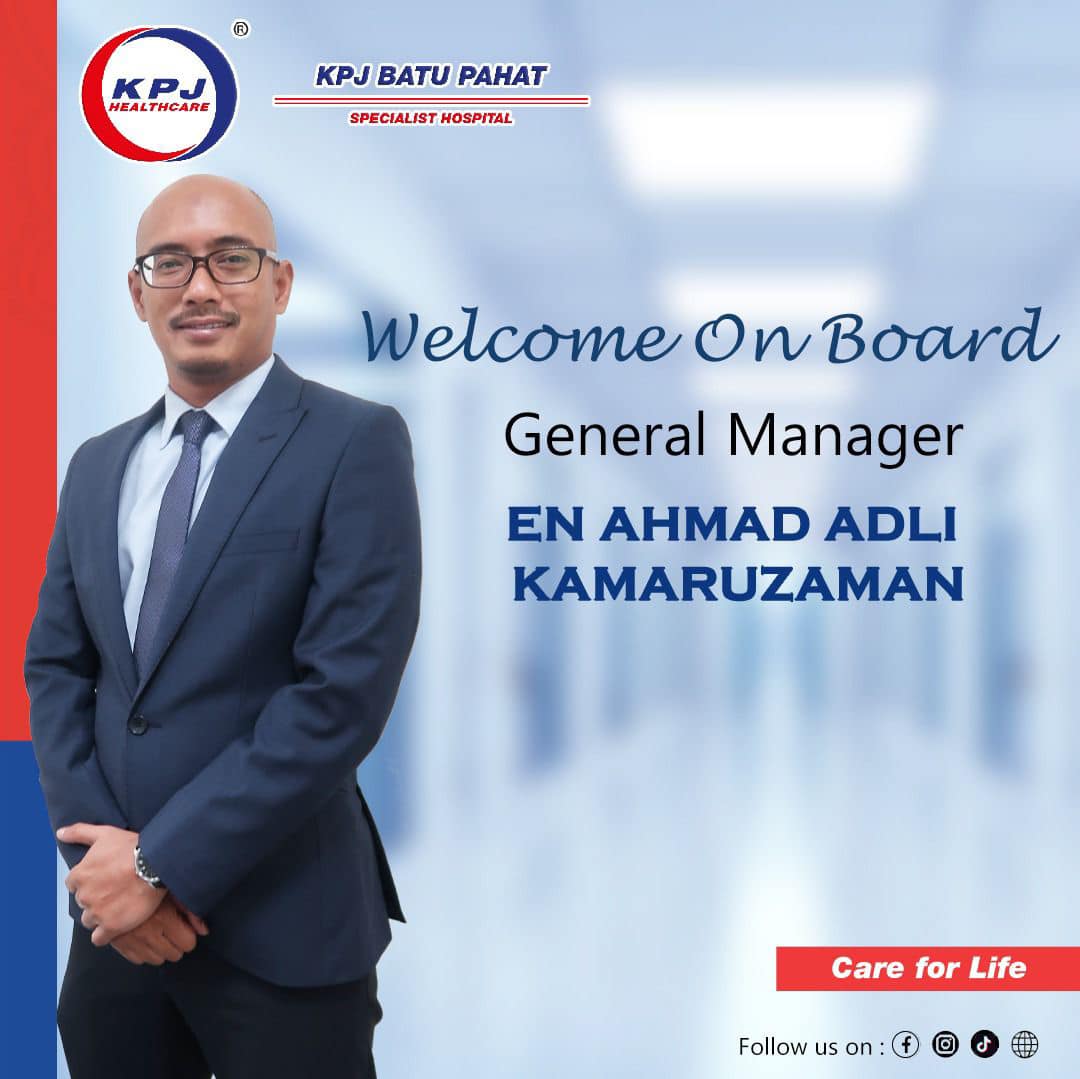 BATU PAHAT: 17 APRIL 2023 | Monday – KPJ Batu Pahat Specialist Hospital (KPJ BPSH) would like to congratulate and welcome on board En Ahmad Adli Kamaruzaman as General Manager (GM) of KPJ BPSH on April 17, 2023.
His experience in leading hospital services gives him an overall understanding of how to improve customer satisfaction and his ability to motivate the KPJ BPSH team to be a leading healthcare service.


KPJ BPSH team is looking forward to working with him and inspiring all team members to keep on learning and do their best in everything they do.
Back News & Events