Packages
Discover our range of health packages to help you - feel good, look good.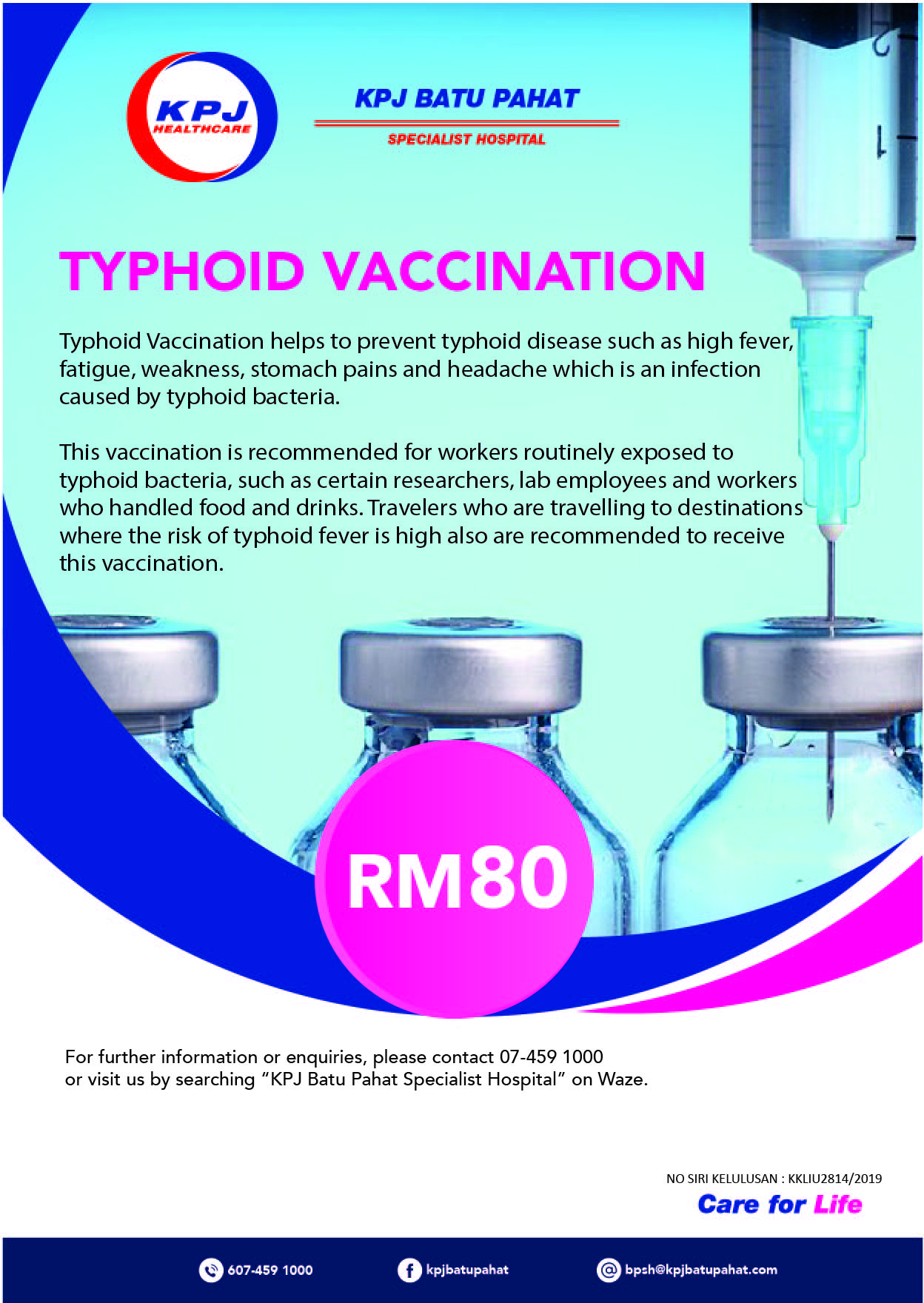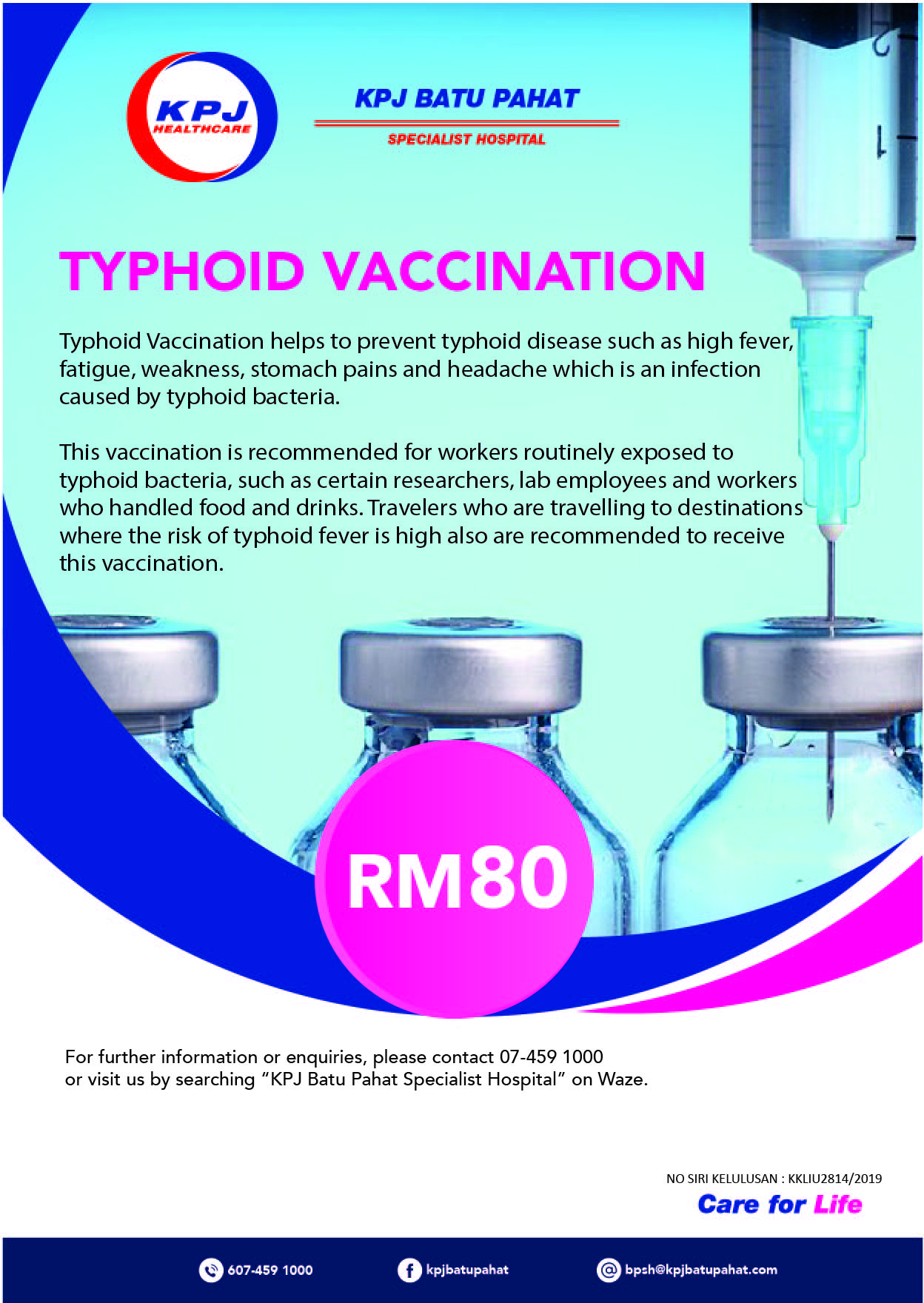 ×
Typhoid Vaccination
MYR 80.00
---
Typhoid Vaccination helps to prevent typhoid disease such as high fever, fatigue, weakness, stomach pains and headache which is an infection caused by typhoid bacteria.
This vaccination is recommended for workers routinely exposed to typhoid bacteria, such as certain researchers, lab employees and workers who handled food and drinks. Travelers who are travelling to destinations where the risk of typhoid fever is high also are recommended to receive this vaccination.