KPJ GP Symposium - Southern Region
02 Jul 2022 - 02 Jul 2022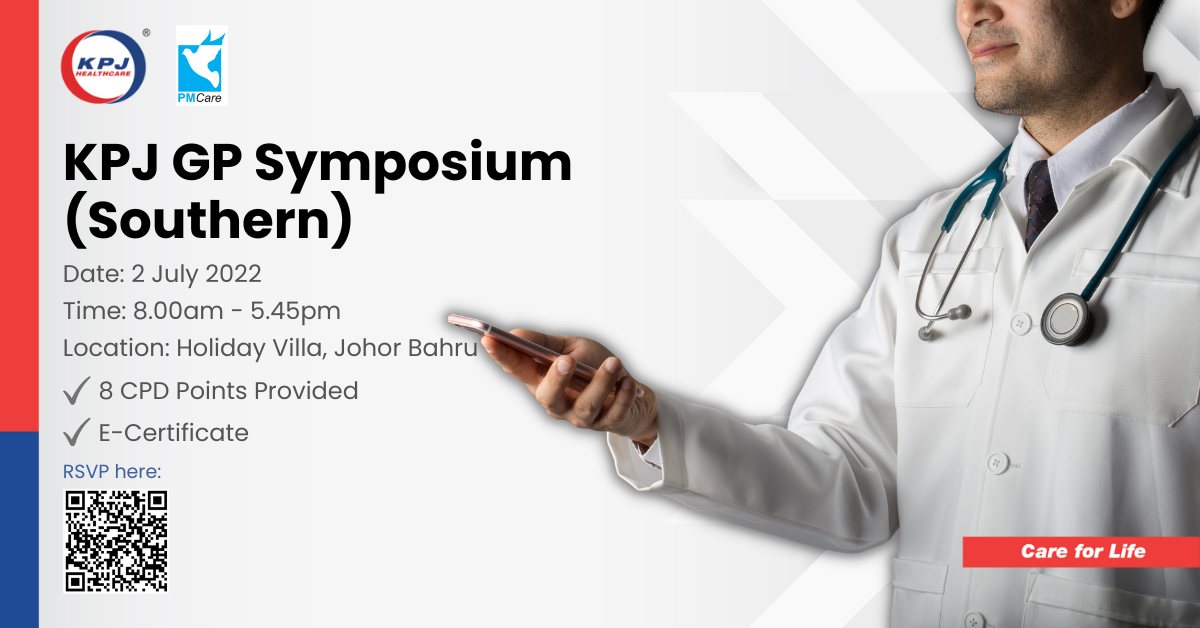 We would like to invite all the GPs in the Southern region to join us at our first KPJ Regional GP Symposium (Southern), a collaboration with PMCare.
Date:

2nd July 2022 | Saturday


Time:

8:00am - 5:45pm


Venue:

Ruby 5, Level 8, Holiday Villa Johor Baru City Centre

Only for healthcare professionals. 8 CPD points will be awarded.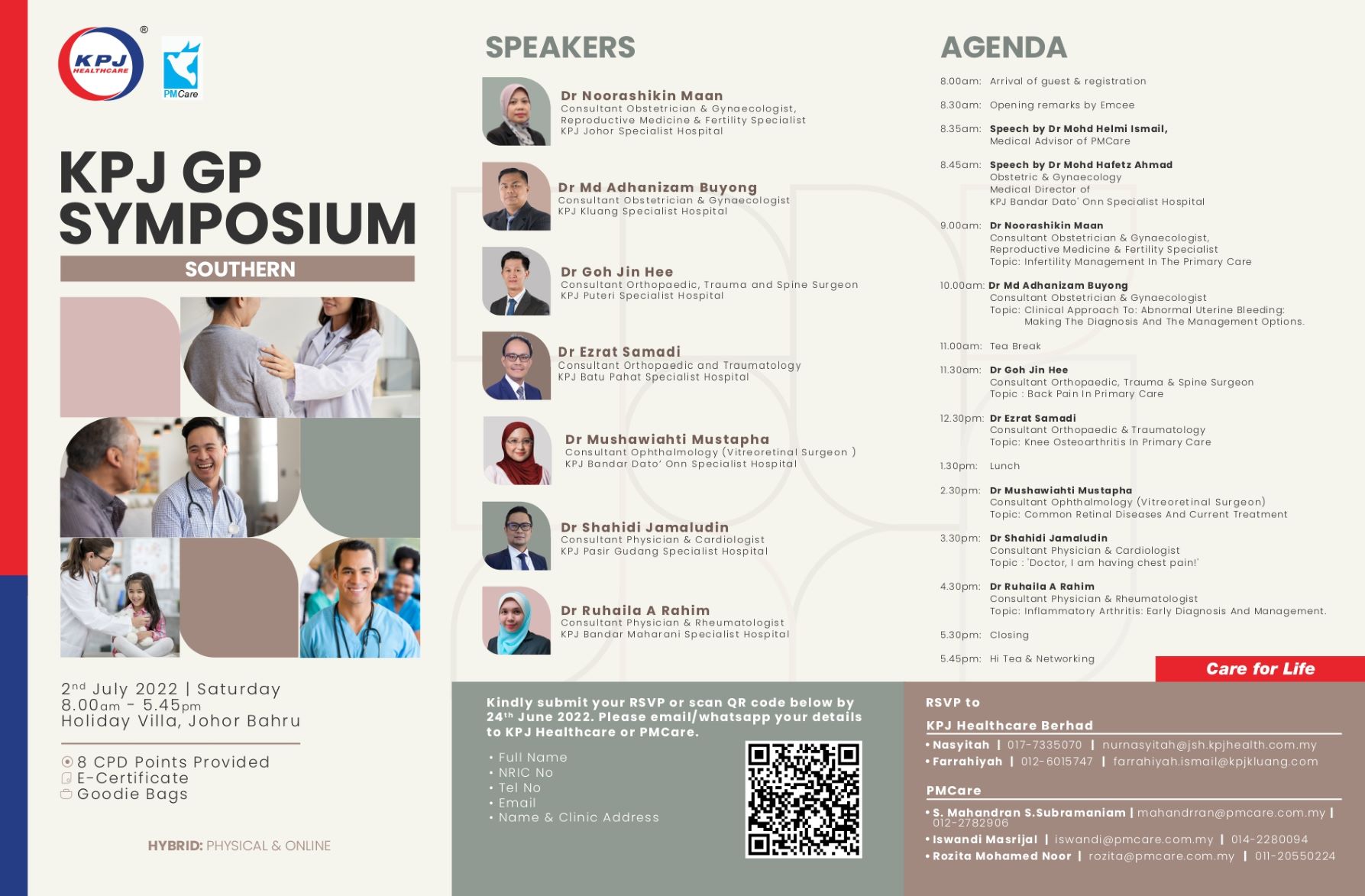 To participate in this event, register here.

Alternatively, you may email or WhatsApp your details to the PICs as per below.
• Full Name
• NRIC No
• Mobile No
• Email
• Clinic name and address

KPJ Healthcare
1) Nasyitah (017-7335070 / nurnasyitah@jsh.kpjhealth.com.my)
2) Farrahiyah (012-6015747 / farrahiyah.ismail@kpjkluang.com.my)

PMCare
1) S. Mahandran S.Subramaniam (012-2782906 / mahandrran@pmcare.com.my)
2) Iswandi Masrijal (014-2280094 / iswandi@pmcare.com.my)
3) Rozita Mohamed Noor (011-20550224 / rozita@pmcare.com.my)