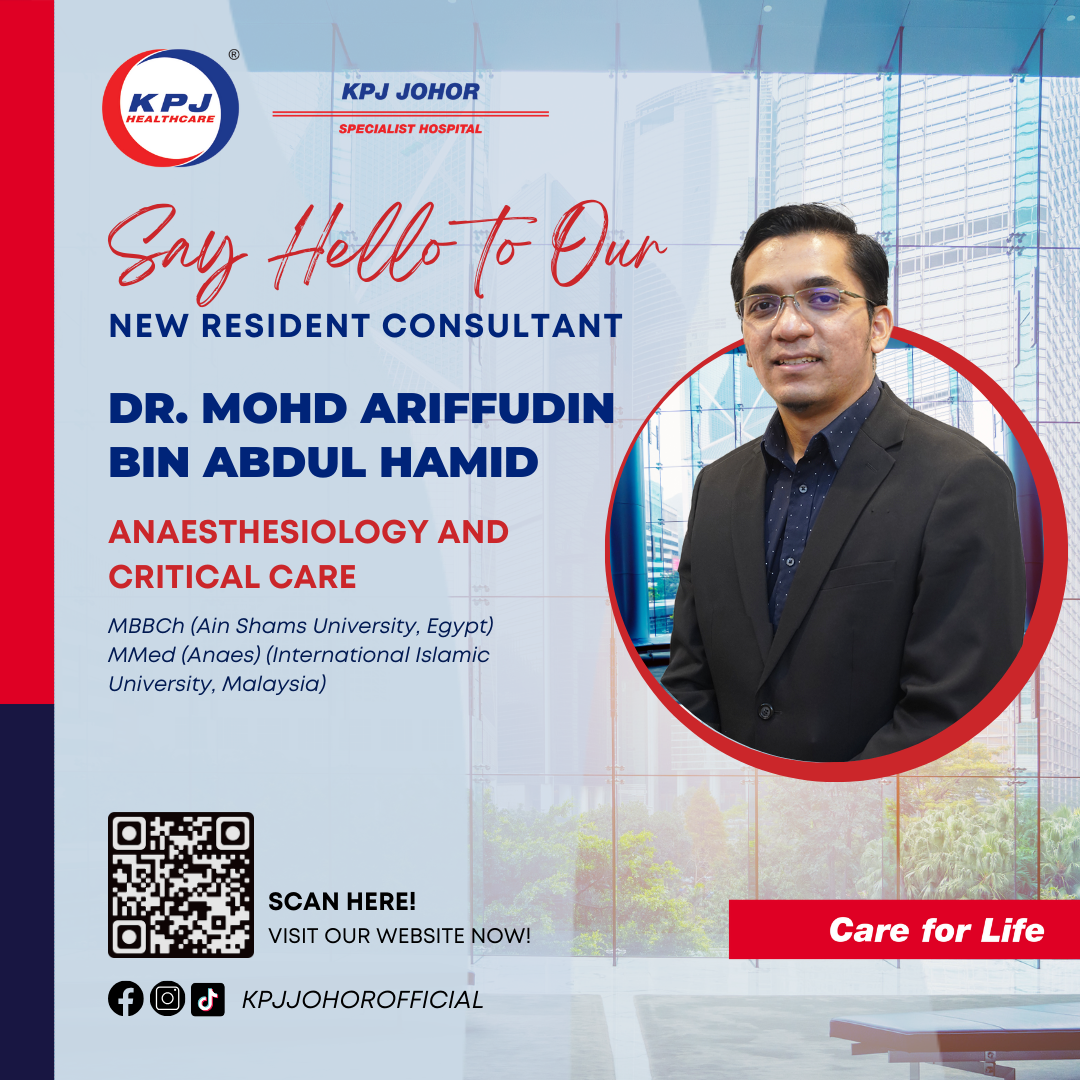 We are pleased to welcome our new Consultant Anaesthesiology and Critical Care, Dr. Mohd Ariffudin Bin Abdul Hamid to KPJ Johor Specialist Hospital as a Resident Consultant.
Dr. Ariffudin obtained her MBBch from the Ain Shams University, Egypt and an MMED in Anaesthesiology from International Islamic University Malaysia.
Prior to joining KPJ Johor, Dr. Ariffudin served at Hospital Sultanah Aminah, Johor Bahru.
#KPJJohor
#careforlife
#NewAnaesthesiology&CriticalCare
Back News & Events