FIRST KLUSH GP SYMPOSIUM
22 Sep 2023 - 23 Sep 2023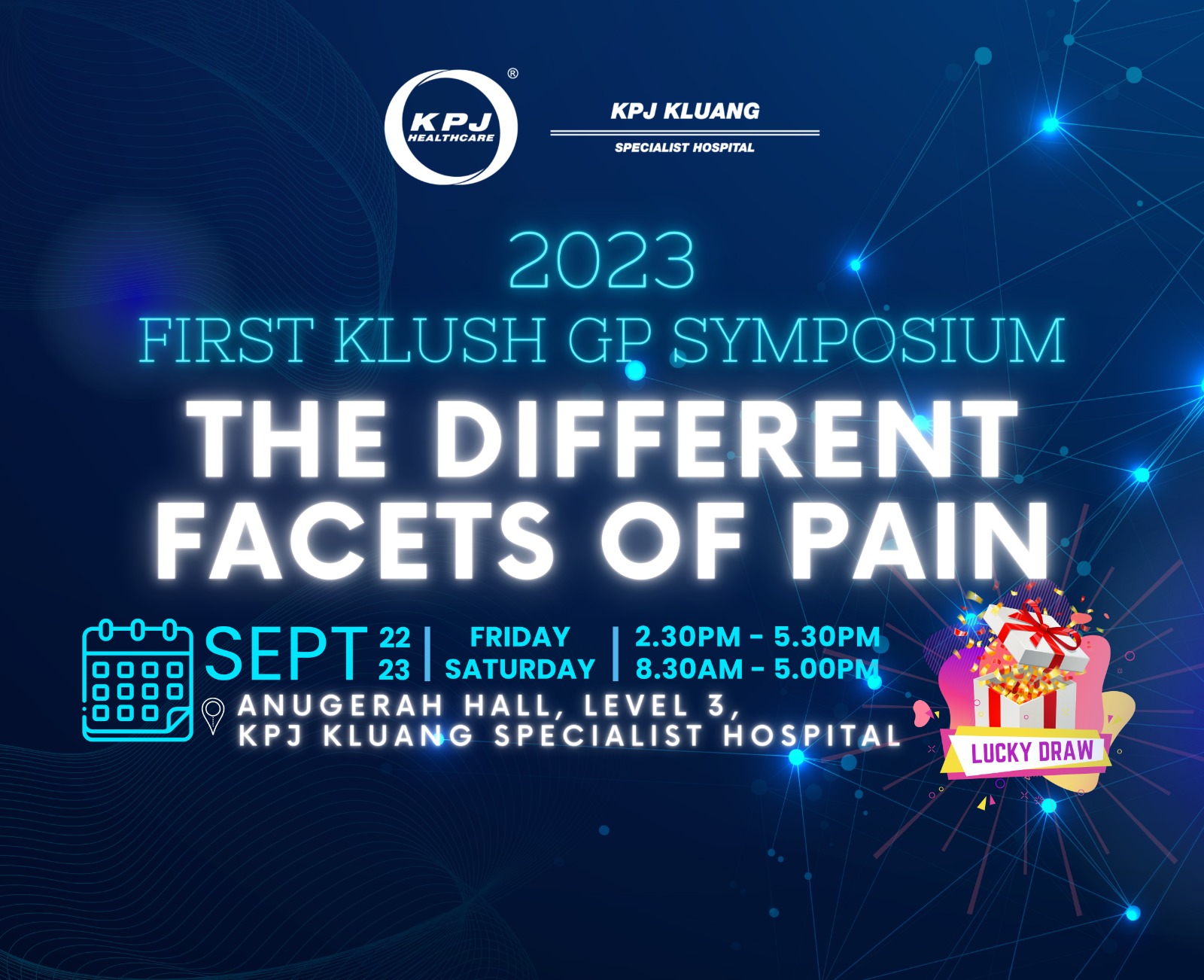 Join us for an enlightening experience at KluSH GP Symposium on this upcoming September 22nd and 23rd!

A lineup of distinguished specialists will be delivering informative talks at the event. Don't miss out on this opportunity to learn, network and grow together. Save the date!

FIRST KLUSH GP SYMPOSIUM
Date: 22 & 23 September 2023 (Friday & Saturday)
Time: Friday (2.30PM - 5.00PM)
Saturday (8.30PM - 5.00PM)

Venue: Anugerah Hall, Level 3, KPJ Kluang Specialist Hospital

Click here to RSVP before 15 September 2023.
For more enquiries, kindly contact us at 07-771 8999 ext. 106 (Marcomm Services).