Parentcraft Class 2023
11 Feb 2023 - 11 Feb 2023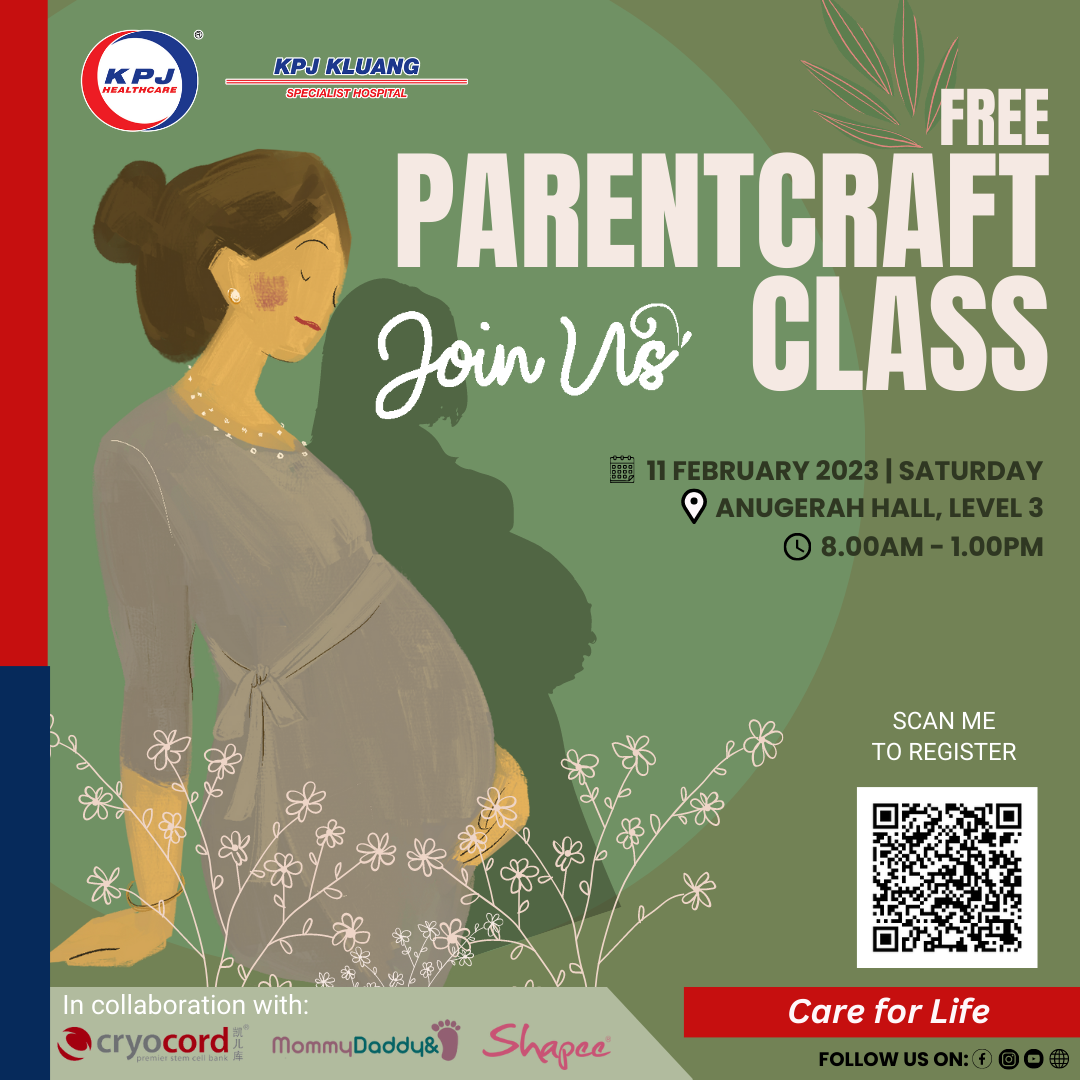 The time has come! KPJ Kluang Specialist Hospital is offering every "Mom to be" to join our ParentCraft Class this year for FREE.
This event will be full of informative talks such as the Preparation and Process of Labour, Breastfeeding Tips, Care of Newborn, Diet in Pregnancy, Wonders of Umbilical Cord and Antenatal Exercise. To all the new mothers out there, we will be sharing with all of you the skills and tips throughout the journey.
*Registration is FREE. To register, kindly scan the QR code displayed or click the link provided. For further information, contact our Marketing Communications Services at +60 7-771 8999 (ext.106).
Scan the QR code or click
link
to register