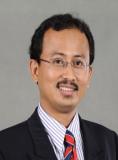 KPJ Kuching Campaign 'Kongsi Rezeki'
During this blessed month of Ramadan, KPJ Kuching shares a meal with front liners by donating breakfasts and dinners to those who contributed so much to keep the community safe from Covid-19 disease.
The provision of meals or 'Kongsi Rezeki' Campaign was presented by Cik Nurhazimah Mahat, General Manager of KcSH to the officer in charge of Fire and Rescue Department and 'One Stop Center' Kuching Police Station. We hope that this partnership will strengthen our friendship and inspired us to continue to fight against Covid-19.
Back News & Events