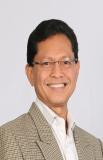 Hey Pregnant Mummies!
Have you registered for our Parentcraft class on the 22nd February 2020? You should register now because there are a lot of benefits that you will receive from joining our class.
.
Learn more about the labour processes from our very own O&G specialist, Dr. Wendy Loh, know more about pain relief in labour from our anaesthesiologist, Dr. Chen Chee Kean and how to care about your newborn with our Paediatrician, Dr. Florence Bakon. Learn about baby breastfeeding and baby care from our maternity nurses, also get fit and healthy for you and your baby by mastering the moves with our Physiotherapist.
.
You can learn and enjoy the experience with us! Register now!
Call us now at 082-365777 ext 105, 107, 108 or Whatsapp us at +6014-3052692 to register?You can also log on to https://bit.ly/2SRj9nO for online registration.
Back News & Events