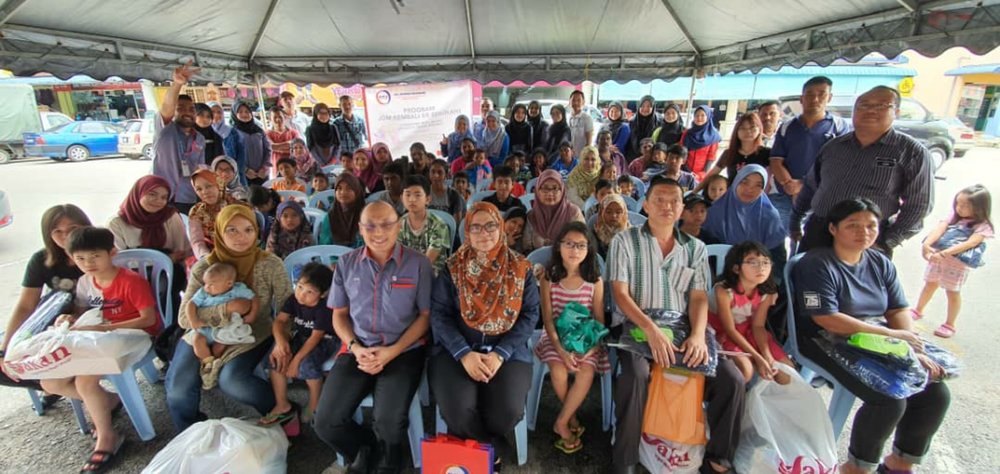 SEGAMAT: Dec 17, 2019 | Tuesday - The Sport and Recreation Club (KSR) of KPJ Bandar Maharani Specialist Hospital (KPJ BMSH) has recently organized a "Back to School 2020" program by providing school necessities to 50 underprivileged children; 35 of the children are from the selected list of Jabatan Kebajikan Masyarakat (JKM) Segamat and the rest are selected children of KPJ BMSH's staff. The program is a collaboration with JKM Segamat and Pasaraya Borong Sakan Sdn. Bhd. (SAKAN) Segamat.
In line with KPJ BMSH firm efforts and dedication towards being a responsible private healthcare entity, KPJ BMSH is also contributing school bags for the children in the program; while other school necessities such as school uniforms, shoes and stationeries are donations from the management, consultants and staffs of KPJ BMSH.
This corporate social responsibility (CSR) initiative was held at SAKAN Segamat, a bumiputera-owned company that operates retail and wholesale businesses in 90 branches across Malaysia.
Prior to this, KSR committee members had conducted a yearly 'Back to School Donation Campaign' at their hospital. It was organised specifically for the benefit of the underprivileged children, predominantly aged 12 years and below.
"The program is aimed to improve the children's living conditions for the 2020 schooling term. Guided by our vision to be an innovative value-added healthcare provider, we will continue to further increase our CSR initiatives to other unfortunate communities," Chief Executive Officer of KPJ BMSH Mohammad Hafiz Zaini concluded.
Back News & Events