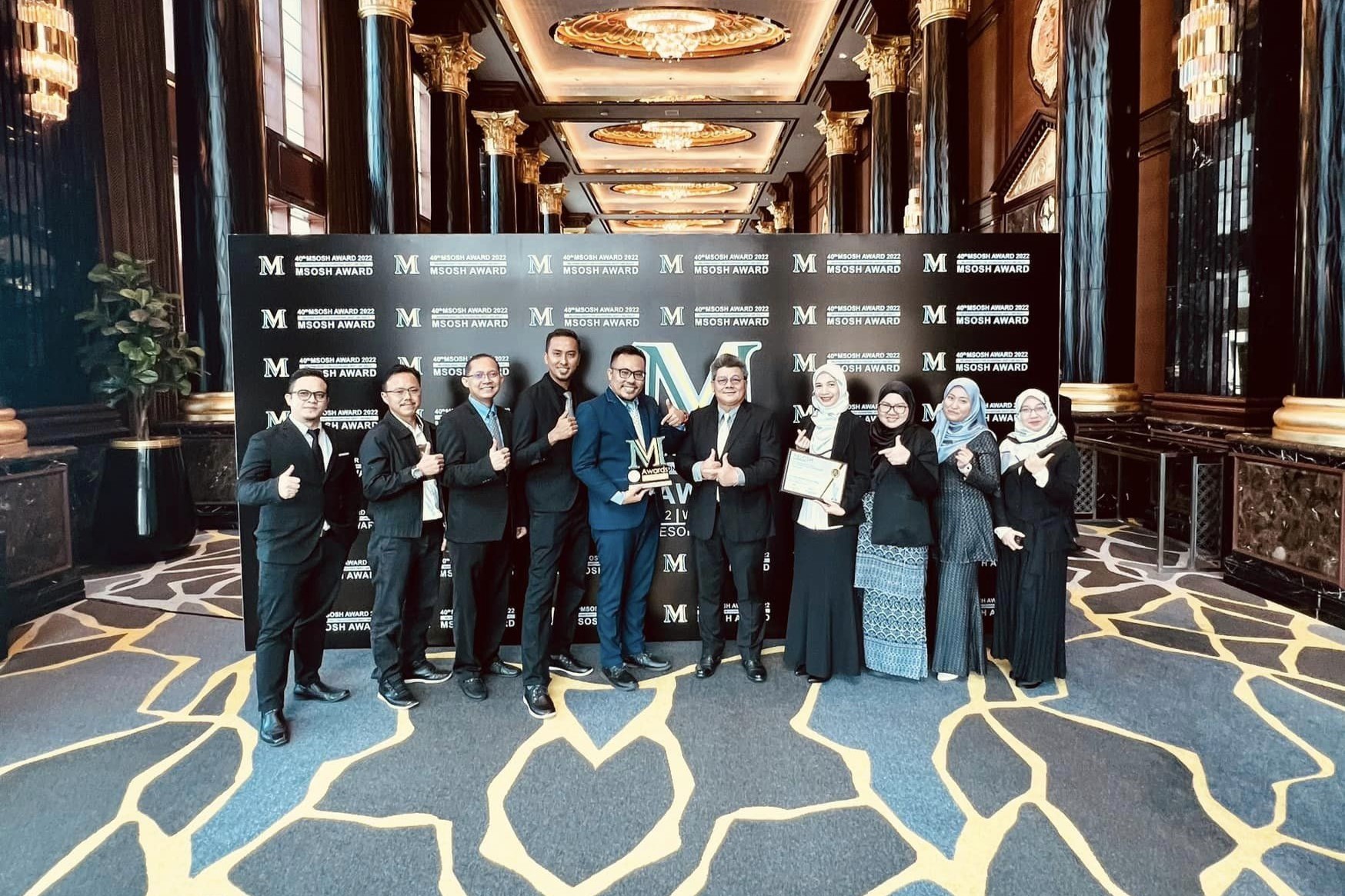 KUALA LUMPUR: December 21, 2022 | Wednesday - Once again KPJ Bandar Maharani Specialist Hospital (KPJ BMSH) have achieved commendable Occupational Safety and Health performance and has shown remarkable improvement in Occupational Safety and Health processes through sound Safety and Health Management system.
The event was organized by The Malaysian Society for Occupational Safety & Health (MSOSH) at the Sunway Resort Hotel & Spa, Bandar Sunway, Selangor on 21st December 2022; generally the award is divided into 7 categories where the highest category is Platinum, followed by Grand, Gold Merit, Gold Class 1, Gold Class 2, Silver and Bronze.
"We have a specially designated unit to primarily look at OSH matters. Not only do they look into consistency and effectiveness of our current practices, but they are also constantly keeping the hospital updated with the latest trends that may be deemed necessary to enhance our safety and health standards,' said Mr Muhamad Amin Othman, Chief Executive Officer (CEO) of KPJ BMSH.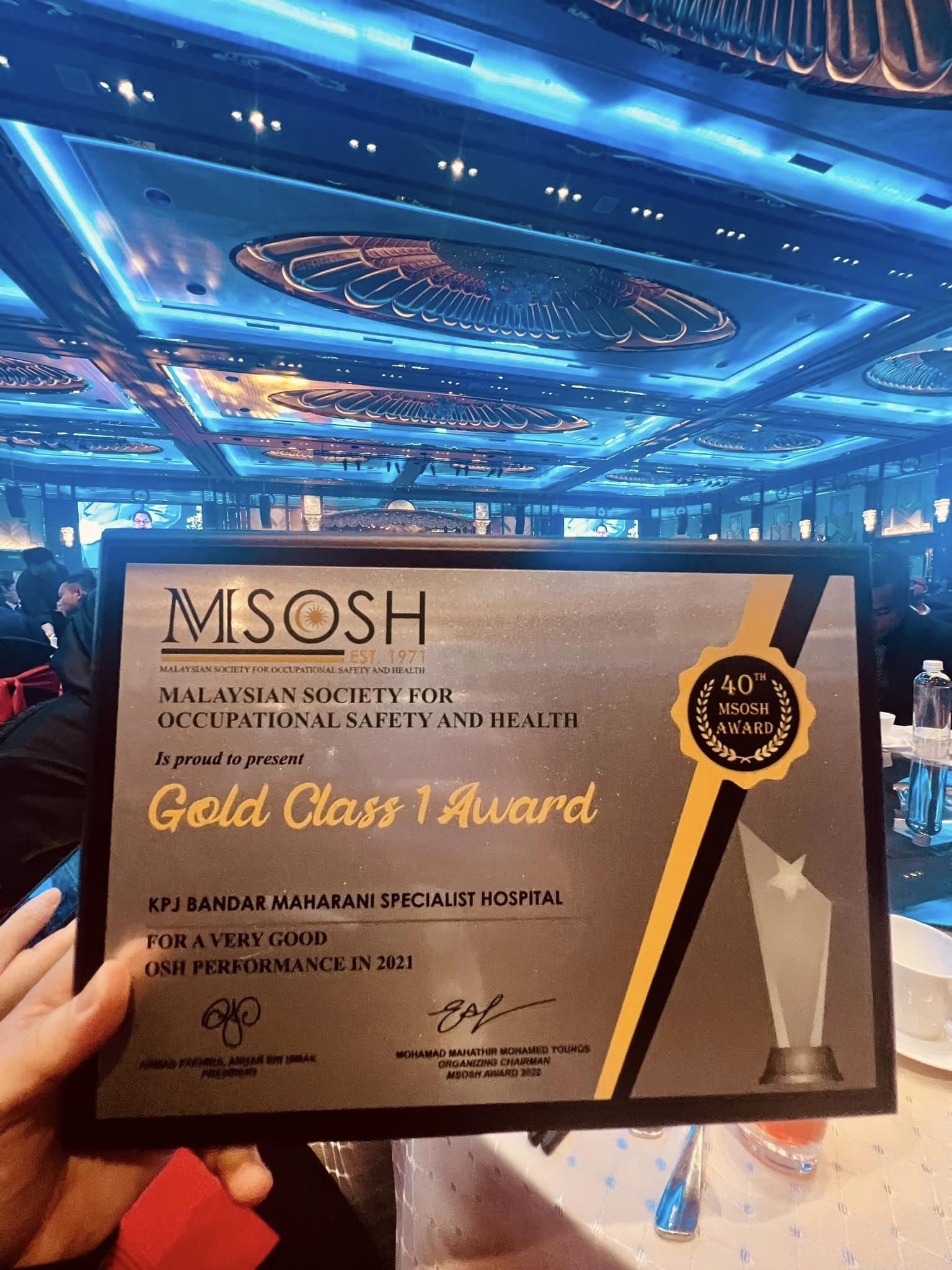 Back News & Events