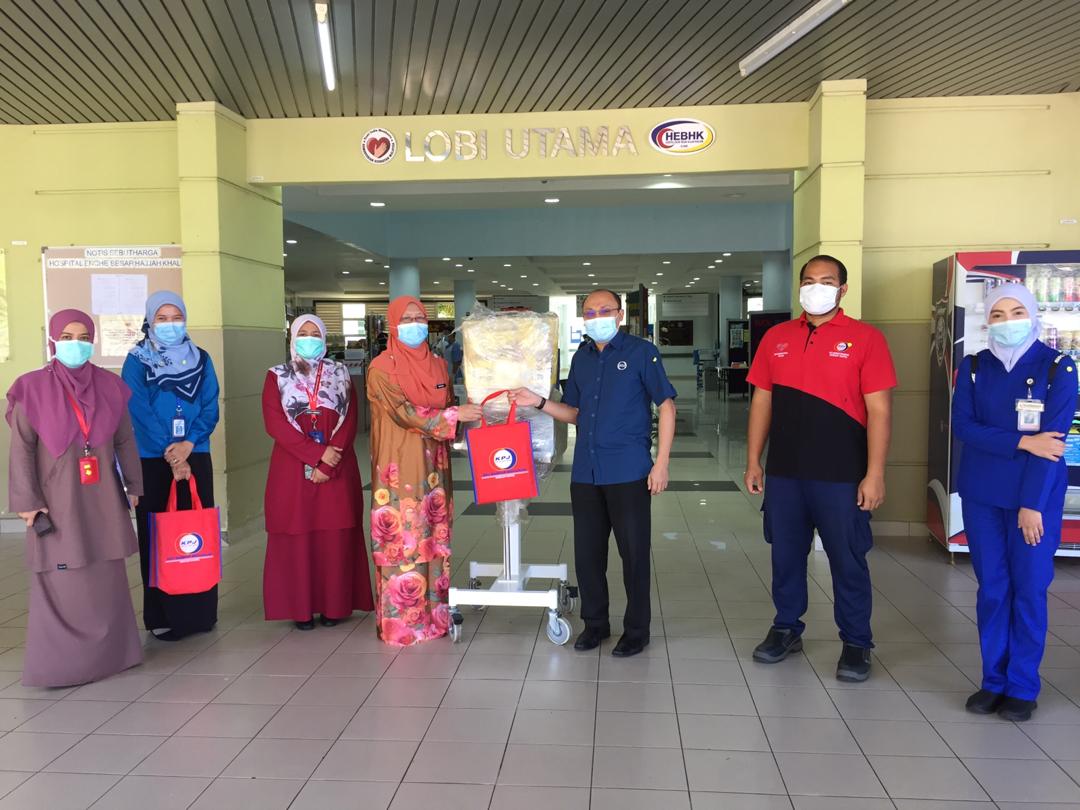 KLUANG: Apr 2, 2020 | Thursday — KPJ Bandar Maharani Specialist Hospital (KPJ BMSH) is helping combat COVID-19 pandemic by loaning a ventilator to Enche' Besar Hajjah Khalsom Hospital (HEBHK), Kluang. It was handover via Dr Maslina binti Yusof, Deputy Director of Hospital - HEBHK.
"I talked to the HEBHK management, and KPJ BMSH decided if there was a need we (one of the hospital under the flagship of KPJ Healthcare Berhad) could help with, we were open to that. The ventilator on loan will help meet the need for equipment that plays a big role in saving lives infected with COVID-19." said En Mohamad Hafiz Zaini, Chief Executive Officer of KPJ BMSH. Severe cases of COVID-19 require ventilators to assist with breathing, as patients can suffer from respiratory failure.
Last week, KPJ BMSH donated 3-ply surgical masks and hand sanitizers to Sultanah Fatimah Specialist Hospital (HPSF), Muar. The donation made was merely for the frontlines who are involved in dealing and providing treatment to COVID-19 patients. We have donated 1,250 pieces of surgical mask and 20 bottles of hand sanitizer to the HPSF. Chief Nursing Officer (CNO) of KPJ BMSH, Pn. Sahrul Bariyah Sanat, said "As one of the healthcare provider in Muar, we will try our best in giving support to the front liners team, especially from the Malaysia Ministry of Health (MOH) squads. In Standard Operating Procedure (SOP), all the frontlines have to be well equipped with the Personal Protective Equipment (PPE) in order to protect themselves from being infected. We might not able to suffice a complete PPE, but we will try the best in giving our hands to ensure the team are having sufficient equipment in protecting themselves from the hazardous exposure.

Back News & Events