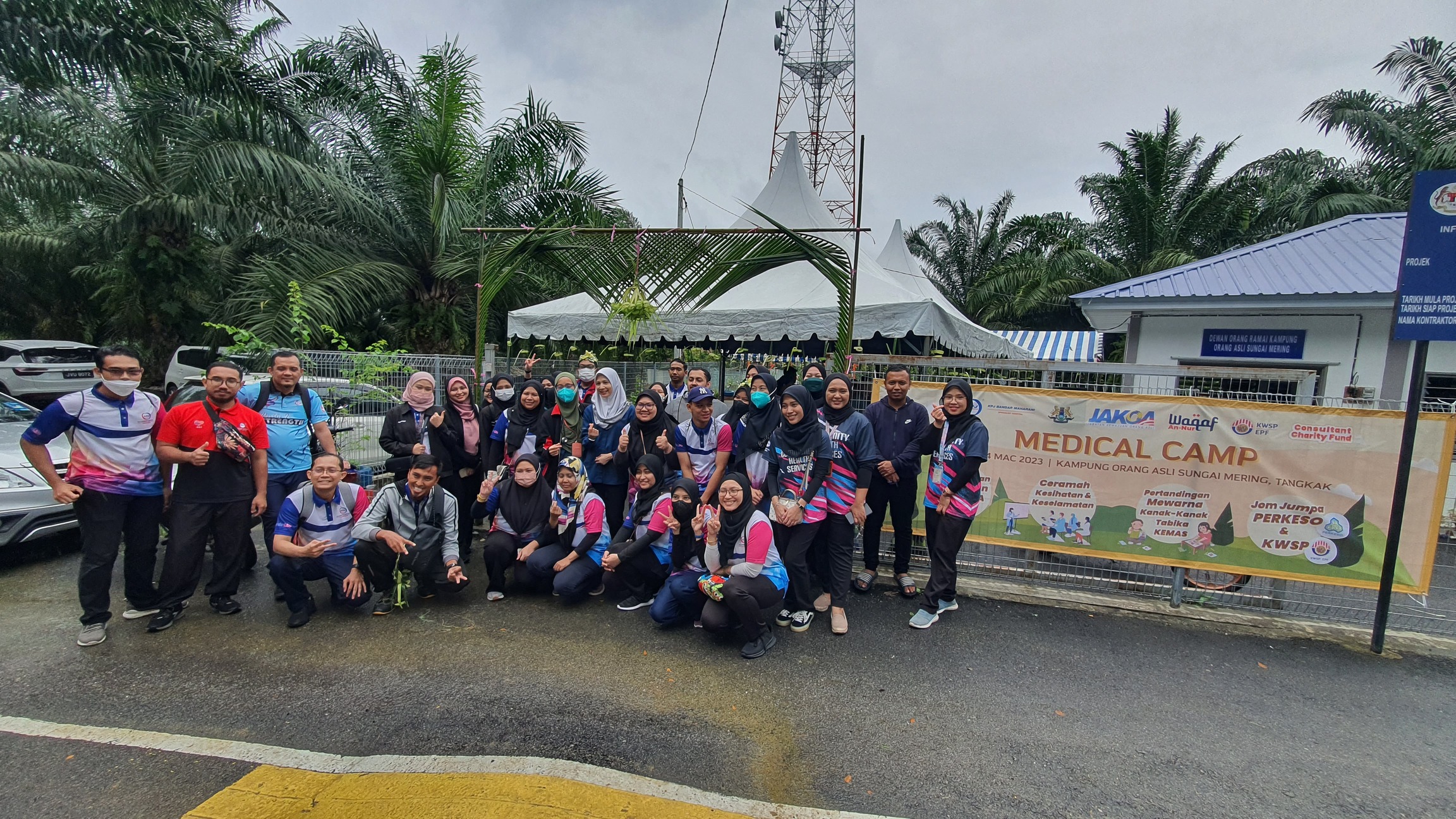 TANGKAK: 5 March 2023 | Saturday – A total of 258 Sungai Mering natives received free treatment from KPJ Bandar Maharani Specialist Hospital ("KPJ Bandar Maharani") and Waqaf An-Nur Clinic ("KWAN") in conjunction with the hospital's Medical Camp program.
The Medical Camp was organized in collaboration with the Tangkak District Office, and the Orang Asli Development Department (JAKOA) of Muar and Tangkak districts aims to provide information and advice on diseases and health issues to the community and improve health care literacy among the community.
According to Siti Nor Fazira Saleh, Chief Nursing Officer of KPJ Bandar Maharani, "The free Medical Camp we are holding is not only to give awareness about health to the community but also to strengthen the relationship between government departments and the local community with our hospital." This program also received support and contributions from specialist doctors at KPJ Bandar Maharani Specialist Hospital. A total of 40 employees were present today, including medical officers. On this day as well, our hospital handed over a donation of a first aid kit to the 'Orang Asli' community.
Various activities were also held specifically for the Sungai Mering natives. Among them were health screening, health talks, colouring contests for children, lucky draws, exhibition booths from EPF and SOCSO and also giving necessities to 58 'Orang Asli' families.
Also present at the event were Noriswandi bin Asmuni, Licensing Administrative Officer of the Tangkak District Council, Muhd Fizry bin Yusuf, Branch Head, Employees' Provident Fund (EPF) Muar district, Dewi Murni binti Hamid, Head of the Muar Social Security Organization (SOCSO) Branch, Noraini Binti Mohd Ali, Head of Unit, Johor State JAKOA and Dr Nurul Huda binti Zainudin, deputy director of Tangkak District Health.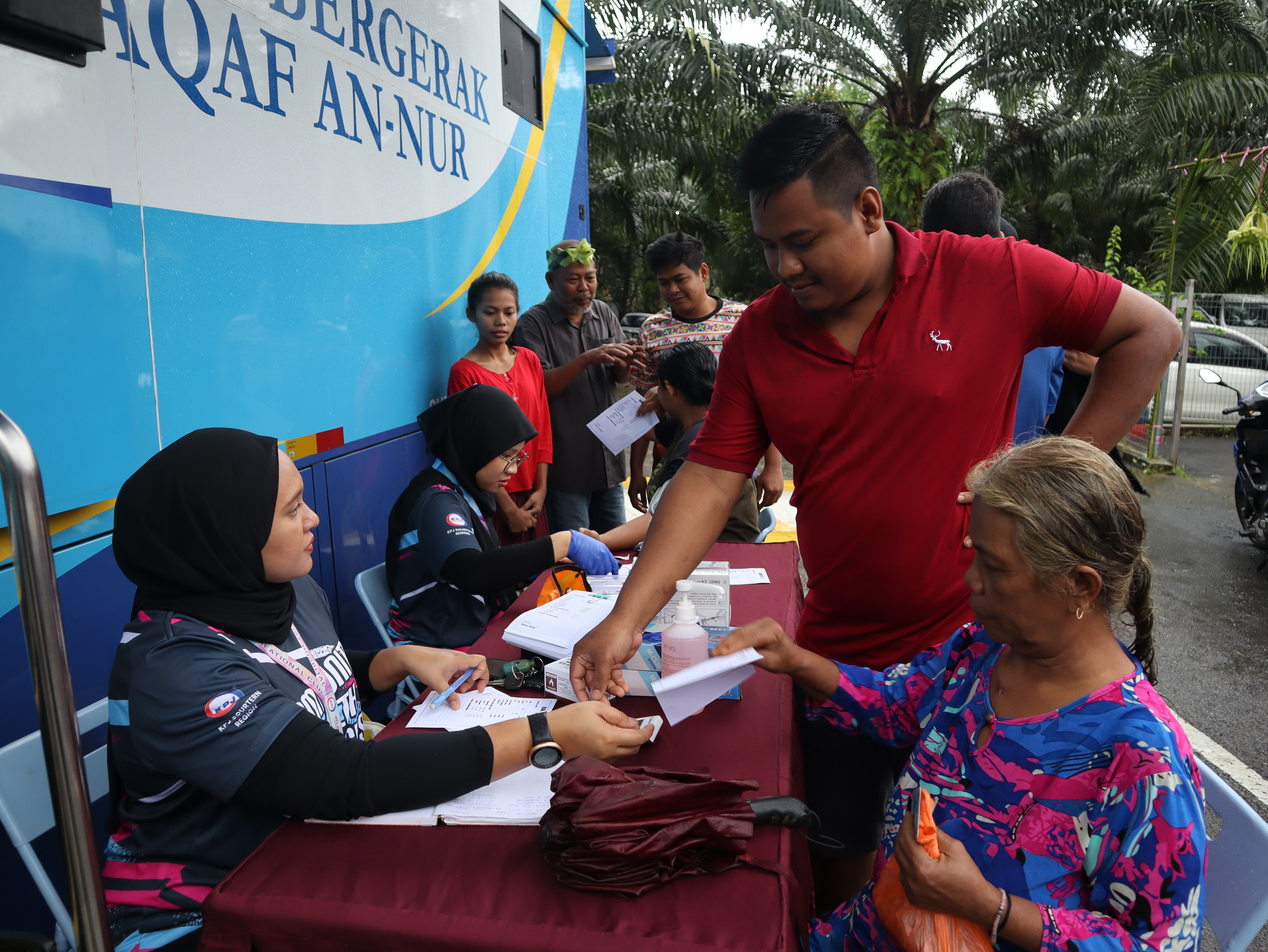 Back News & Events