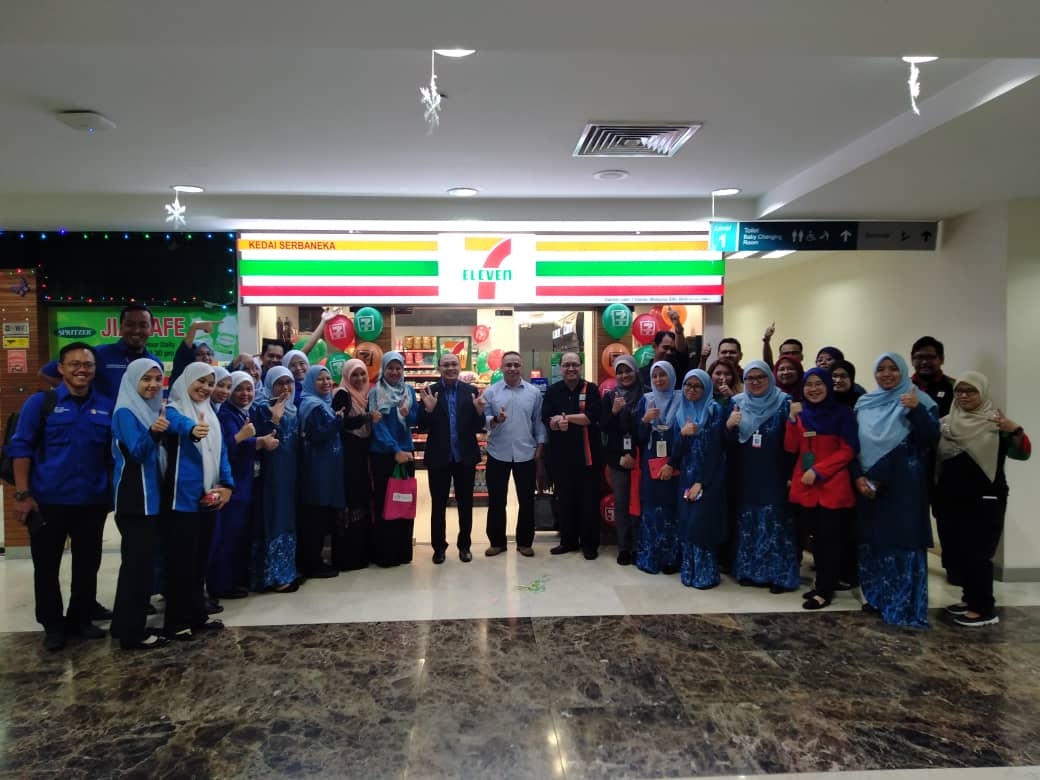 MUAR: December 5, 2019 | Thursday - 7-Eleven Holding Malaysia Berhad (7-Eleven) has launched its 2709th store in Malaysia, located at Lobby, Level 1, KPJ Bandar Maharani Specialist Hospital (KPJ BMSH). 7-Eleven said the store reflected the current 7-Eleven convenience store format, which was being rolled out across Malaysia via a programme of store refurbishments and new stores since late 2013.
The opening ceremony was graced by Mr. Kunalan, Southern Region Manager of 7-Eleven and Mr. Mohamad Hafiz Zaini, Chief Executive Officer of KPJ BMSH. A total of 50 goodies from 7-Eleven and KPJ BMSH were distributed to Paediatric Ward patients.
In the evening of the same day, the management and the Sports and Recreation Club (KSR) of KPJ BMSH had organized a 'Maulidur Rasul' program which was held at Conference Room at Level 4. The program was attended by Dato' Dr. Mahmood Awang Kechik, Medical Director of KPJ BMSH, Mr. Mohamad Hafiz Zaini, Chief Executive Officer of KPJ BMSH, Consultants, Medical Officer and employees.
During the program, the Muslim participants performed the prayer and also listened to a religious talk by the Invited Speaker Ustaz Hj. Muhidir Hj. Tamjis, a well-known preacher and teacher of Quran and Arabic skills at SMK Pekan Baru, Muar.
Back News & Events