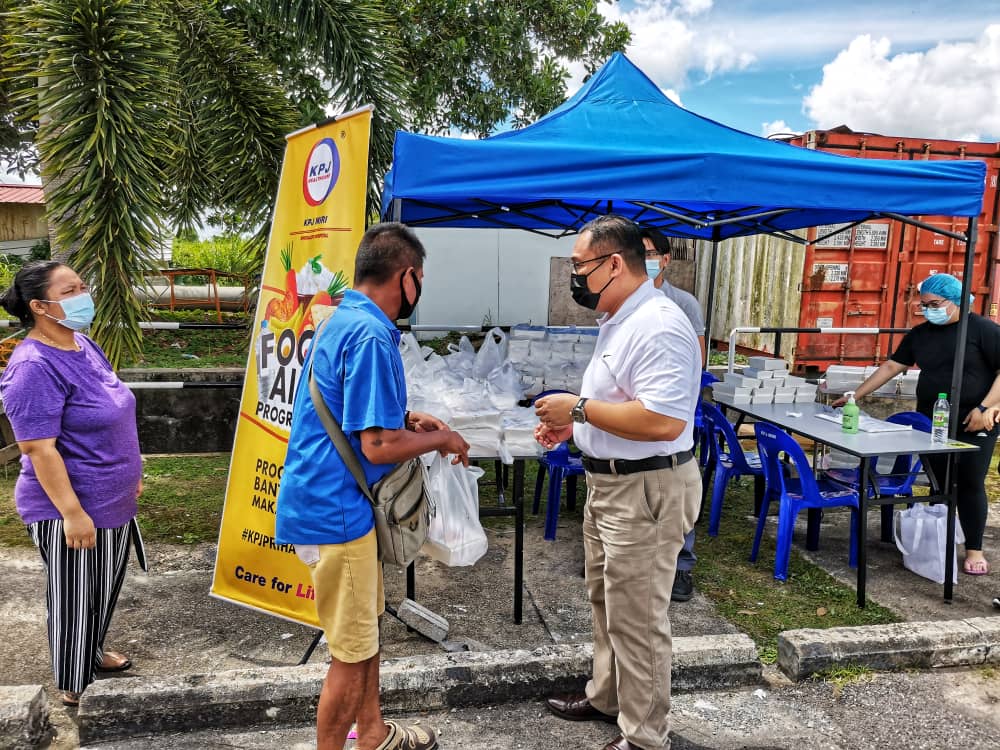 MIRI: KPJ Miri Specialist Hospital recently organised its very first food aid programme known as 'Program Bantuan Makanan: Grab & Go'.
During the event, it handed over 200 packets of food from 11.30am to 12.30pm last Saturday at its main entrance.
"During this pandemic, many people have lost their incomes and jobs. Some can't even purchase basic necessities and foods to feed their families.
"It is our responsibility to reach out and help the less fortunate. We will be giving out hand-packed food which was prepared earlier," said KPJ Miri Specialist Hospital general manager, Denis Saving Boniface in his speech.
He added that most of the donations came from the hospital's doctors and staff members.
"Donations to food banks are critically low and we want to help feed as many people as possible," he said.
Back News & Events