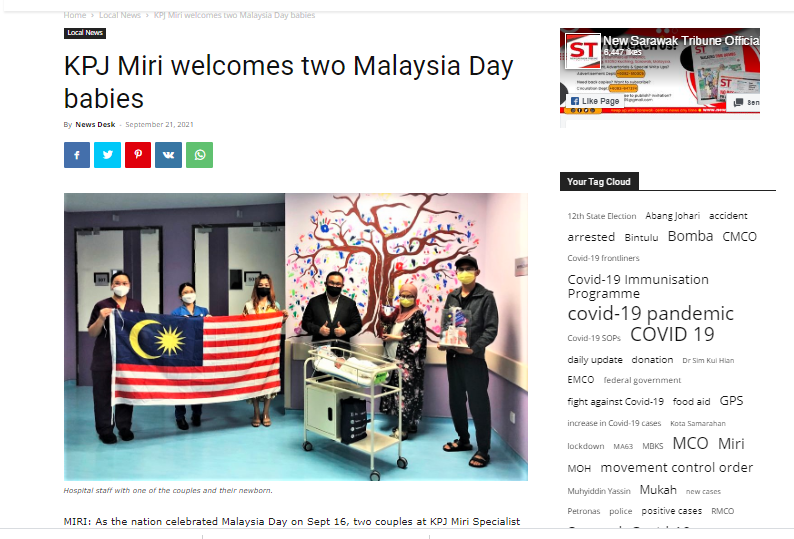 MIRI: As the nation celebrated Malaysia Day on Sept 16, two couples at KPJ Miri Specialist Hospital welcomed their bundle of joy with much happiness.
The hospital said the first baby who was born on that day belongs to a young couple.
"The three-kilogramme (kg) baby boy was born at 3.51am," it said in a statement yesterday (Sept 20).
Another couple welcomed their baby boy, who weighs 3.4kg, later in the evening at 10.20pm.
Meanwhile, KPJ Miri Specialist Hospital general manager Denis Boniface said it has always been the hospital's tradition to celebrate special days with patients, especially on the birth of babies on auspicious occasions.
"The hospital created the Merdeka atmosphere by decorating its lobby with flags and special features," he said.
Back News & Events