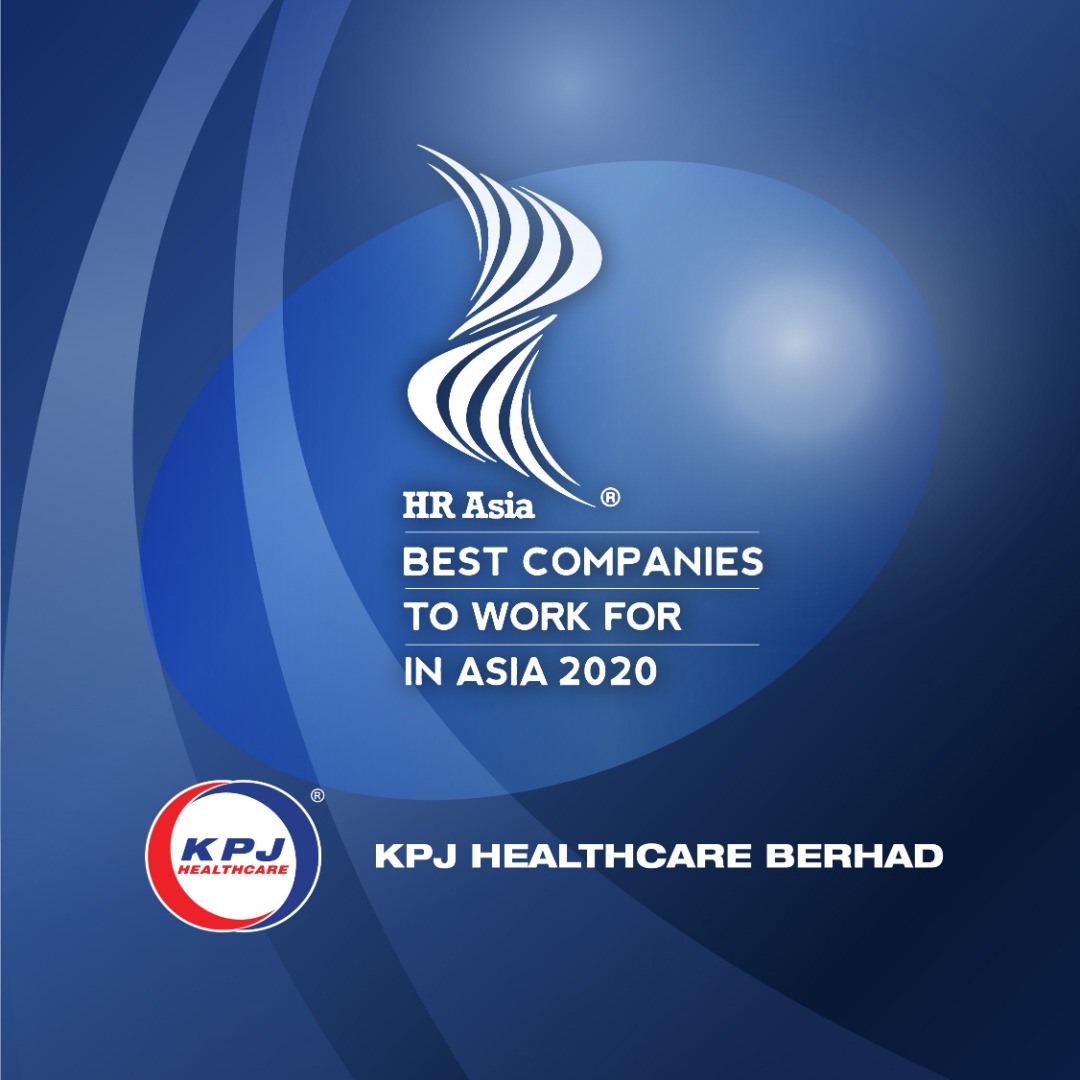 Kuala Lumpur, 12 November 2020 : KPJ Healthcare Berhad has been selected as one of the recipients of the "HR Asia Best Companies to Work for in Asia" awards 2020 – Malaysia Edition.


HR Asia is a well-known and widely circulated publication for the HR professionals throughout Asia. The focus of the Awards is to recognize organisations that have strong and positive workplace culture and promote high levels of employee engagement. Selections of award recipients are based on companies that demonstrate empathy and care, while also promoting these principles to their peers and industries throughout the country.


KPJ Healthcare President & Managing Director, Encik Ahmad Shahizam Mohd. Shariff, said "For an organisation to have business longevity and be valued by the communities it serves, it must be guided by principles that go beyond the bottomline. We are honoured to have been selected for the third time, after being selected previously in 2014 and 2018. It is especially noteworthy as winners were chosen based on surveys among the staff themselves. Most of the scores are above industry average, which clearly indicates our ability to link talent to value."


The Group's talent management strategy is designed to optimize employee performance in the broadest sense. Talent Management Services (TM) consistently strengthens the Group's policies in relation to KPJ's more than 15,000 staff members groupwide, 60% of whom are from Generation Y.
Back News & Events