"The COVID-19 pandemic continued to negatively impact the Malaysian economy in Q3 2021 with national GDP declining 4.5% in the third quarter as the re-imposition of nationwide containment measures caused a slowdown in economic activities across all sectors in the country. Despite tough economic conditions, KPJ Healthcare Berhad ("KPJ Healthcare or the "Group") reported improved financial and operational performance on a quarter-on-quarter basis in Q3 FY2021 due to higher patient volumes and hospital activities."     
"Throughout 2021, KPJ Healthcare has worked to support the vaccination process in Malaysia, being the largest private healthcare provider supporting the National Immunisation Programme operating 25 PPVs across the country. With 95.8% of the adult population vaccinated, we are cautiously optimistic that further relaxation of economic activities under the National Recovery Plan and the opening of international travel corridors will have a positive impact on our operating environment. While the battle against the pandemic will continue, the high rate of vaccinations will enable a transition towards the new normal of living with the COVID-19 virus and moving our business back towards the growth trajectory seen in the pre-pandemic period.       
  Ahmad Shahizam Mohd Shariff,
President & Managing Director, KPJ Healthcare Berhad
GROUP RESULTS HIGHLIGHTS
Financial Summary Table
 

Q3 2021
(RM'000)

Q2 2021 (RM'000)

VAR
 (%)

9M 2021
(RM'000)

9M 2020
(RM'000)

VAR
 (%)

Revenue

698,958

632,829

10

1,937,731

1,775,103

9

EBITDA

147,932

116,860

27

390,624

417,225

(6)

Profit before tax

43,425

14,186

206

77,767

130,188

(40)

PATAMI

12,639

6,958

82

32,573

85,158

(62)
Q3 FY2021
Revenue at RM699.0 million in third quarter of FY2021 ("Q3 FY2021"), up 10% from RM632.8 million in preceding quarter, due to higher patient volumes driven by the easing of the Movement Control Order ("MCO") restrictions and implementation of the National Recovery Plan ("NRP").

Bed Occupancy Rate ("BOR") was 43% in Q3 FY2021, up 2 percentage points from the previous quarter while total patient volume was up 3% from 758,629 patients in second quarter of FY2021 ("Q2 FY2021") to 782,732 in Q3 FY2021. 

EBITDA at RM147.9 million in FYQ3 2021, up by 27% in comparison to RM116.9 million in Q2 FY2021. Profit before tax ("PBT") recorded a significant increase in Q3 FY2021, moving up to RM43.4 million from RM14.2 million in the previous quarter. 
The more robust EBITDA and PBT performance was driven by higher revenue performance and rental rebates enjoyed under incentives from Al-'Aqar Healthcare REIT.  
9M FY2021
Revenue at RM1,937.7 million, up 9% year-on-year ("YoY") mainly due to active collaboration with the public healthcare sector to treat COVID-19 patients, higher COVID-19 screenings, laboratory testing and vaccination services.  Revenue was also supported by an improvement in hospital activities from the relaxation of the MCO and implementation of NRP.  The first nine months of FY2021 ("9M FY2021") was also negatively impacted by the enforcement of the initial MCO 1.0 which had stricter restrictions, resulting in KPJ Healthcare recording lower patient volumes. 

Patient visits increased by 7% to 2,253,908 in 9M FY2021 compared to the previous corresponding period, while the number of surgeries and deliveries was also up by 4% and 29% respectively.
EBITDA was RM390.6 million in 9M FY2021, a decrease of 6% compared to RM417.2 million in the previous corresponding period while PBT was RM77.8 million, a decline of 40% from RM130.2 million recorded in 9M FY2020. The decline is attributed to higher fixed costs, the incremental cost for SOP compliance and losses incurred from new hospitals still in their gestation period.  Moreover, additional allowances provided to front liners to cover activities under the NIP and treating COVID-19 patients, in addition to the reversal of provisions in 2020 contributed to higher expenses.
Looking Ahead
The Group remains cautious of its outlook for the short-term on the back of adverse macroeconomic conditions, exacerbated by slow recovery from the global coronavirus outbreak. As such, FY2021 has been a year of resilience through operational and organisational excellence to sustain the Group's profit margins, backed by the new technology solutions and enhance the total lifecycle of biomedical equipment to improve efficiency of results, as well as the quality of patient care.
KPJ Healthcare is steadily paving the way for continuous growth in the Group by focusing on the rollout of its continuous improvement programmes, which are envisioned to lead to increased operational efficiencies, from central procurement initiatives for services and equipment, as well as introducing innovative technologies, all of which will add to our cost saving strategies. This will further strengthen our businesses against any operational headwinds faced by the challenging market environment for the rest of FY2021.
The Group will continue to support Ministry of Health Malaysia with value-added initiatives, including deepening its public and private collaboration efforts as part of the Group's strategy to help manage the pressures in the public sector healthcare system while maximising utilisation of assets in the Group.
Our investments in process improvements, technology and operational excellence will potentially result in the Group's ability to overcome rising costs of delivery, increase operational efficiency and register cost savings, which proved crucial in making the organisation efficient and resilient. Moving forward, providing technology-based solutions will be a priority with customised solutions offering real-time IoT and data analytics to optimise the Group's asset management.
The Group believes while there are risks to recovery, we are hopeful that the lessons learnt over the past 2 years and the high rate of vaccination achieved in Malaysia will lead to a more stable environment both economically and in terms of policy towards the pandemic moving forward in 2022.
-end-
About KPJ Healthcare Berhad
KPJ Healthcare operates 28 hospitals in Malaysia, located nationwide, as well as 2 hospitals in Indonesia, 1 in Bangladesh and 1 in Thailand.  KPJ also has 1 Ambulatory Care Centre located in Taiping, Perak. With 1,322 medical specialists on board, KPJ Healthcare treats more than 2.9 million patients annually. 19 KPJ hospitals are accredited by the Malaysian Society for Quality in Health (MSQH) while 4 are accredited by the Joint Commission International (JCI).
As of 2020, there are 18 Klinik Waqaf An-Nur (KWAN) and five mobile clinics across Malaysia. Eight of our KWAN Clinics are MSQH-accredited, which ensures we provide quality healthcare and services to our communities.
KPJ Healthcare also operates senior and assisted living care centres in Kuala Lumpur, Sibu, Kuantan and Kota Kinabalu, which offer both short and long-term care. Services range from live-in care for the aged, rehabilitation services and after-birth care.
On the education front, the KPJ Healthcare University College (KPJUC) located in Negeri Sembilan offers more than 30 programmes from Foundation to PhD. The Group also has 3 colleges in Malaysia. This has helped KPJ's hospital network expansion strategies as it ensures KPJ Healthcare has a ready pool of experienced and well-trained talent.
KPJ Healthcare has been a constituent of the Bursa Malaysia FTSE4Good Index since 2016.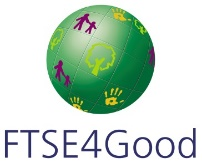 For further information, please contact Muhammad Ali, Senior Corporate Executive,

Investor Relations and Planning, KPJ Healthcare Berhad
at muhammad.ali@kpjhealth.com.my
Back News & Events