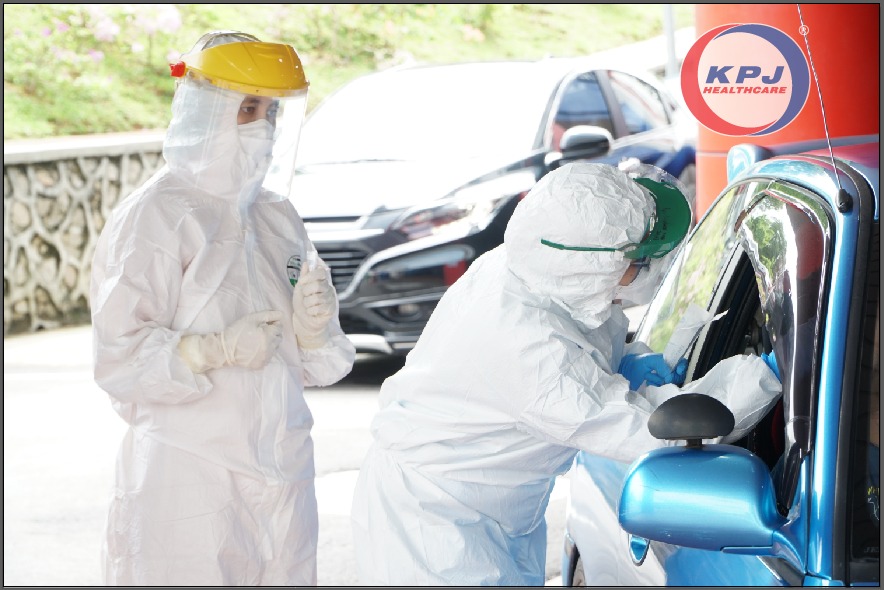 KPJ Healthcare Berhad (KPJ), a listed company that owns and manages a network of private hospitals, is an essential service that continues to operate 24 hours attending to patients during the movement control order period.
As Malaysia's largest network of private hospitals, KPJ joined the industry to make several contributions to the nation, including supporting Ministry of Health's (MOH) hospitals. Personal Protection Equipment (PPE) and other items were submitted, for use of frontliners. KPJ also worked closely with the MOH through the allocation of inpatient beds, the OT facilities and dialysis chairs for the use of non-Covid positive patients from public hospitals.

To further protect patients, staff and medical consultants, all KPJ hospitals perform testing on those who fall under the criteria of Health Ministry's mandatory testing. For those undergoing surgery, as a preventive measure they will be tested prior to the operation.
Vigilant screening at points of entrance (POE) to KPJ hospitals by taking the person's temperature and having a standard questionnaire to identify a patient under investigation (PUI). Once identified, the PUI shall undergo a Covid-19 screening test to confirm or rule out infection.


By doing this, it helps to contain the spread. This screening is not just at the POE of the hospital but at all entry points of the various services to capture any PUI that might have been missed out at any other POE.
In addition, the Group's hopsitals contributed to their respective communities through food contributions and PPE kits, in addition to continuous awareness programmes via online videos, webinars and FB live sessions. The hospitals also provided Covid tests for the public via their drive-through services.
Due to the circumstances of the Movement Control Order, KPJ also intensified its efforts to continue interacting with patients through its telemedicine and home delivery services - enabling patients to check in with their doctors with the ease of online technology.
Back News & Events