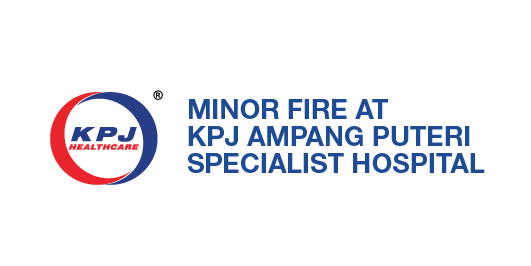 6 March 2021, Ampang, Selangor : KPJ Healthcare wishes to update on a minor fire incident that occurred on 6th March 2021 at approximately 10:00pm at KPJ Ampang Puteri Specialist Hospital, Selangor.
The fire was caused by an electric fault of its LED signage at the exterior of the outpatient clinic block.
No fatality or injury was recorded.
Jabatan Bomba Ampang was able to put out the fire in less than 10 minutes and at no point were any of our patients or staff directly at risk.
We wish to assure members of the public that our hospital operation remains unaffected and is operational as normal.
Thank you.
Back News & Events