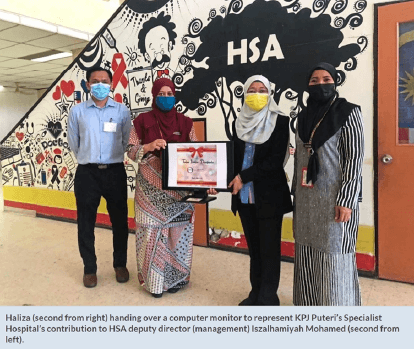 KPJ Puteri Specialist Hospital contributed three computers to Hospital Sultanah Aminah (HSA) in support of its efforts to roll out the National Covid-19 Immunisation Programme.
"We hope that the computers can further enhance and smoothen the hospital's vaccination preparations.
"Our hospital will continue to play its role as a private heathcare provider to give support in whatever form the government needs, " its chief executive officer Haliza Khalid said after handing over the computers at the HSA vaccine centre in Johor Baru.
She noted all KPJ Puteri's medical specialists had been vaccinated.
https://www.thestar.com.my/metro/metro-news/2021/05/17/private-hospital-donates-three-computers-to-hsa
Back News & Events