KPJ Pasir Gudang Night Career Fair
24 Nov 2023 - 25 Nov 2023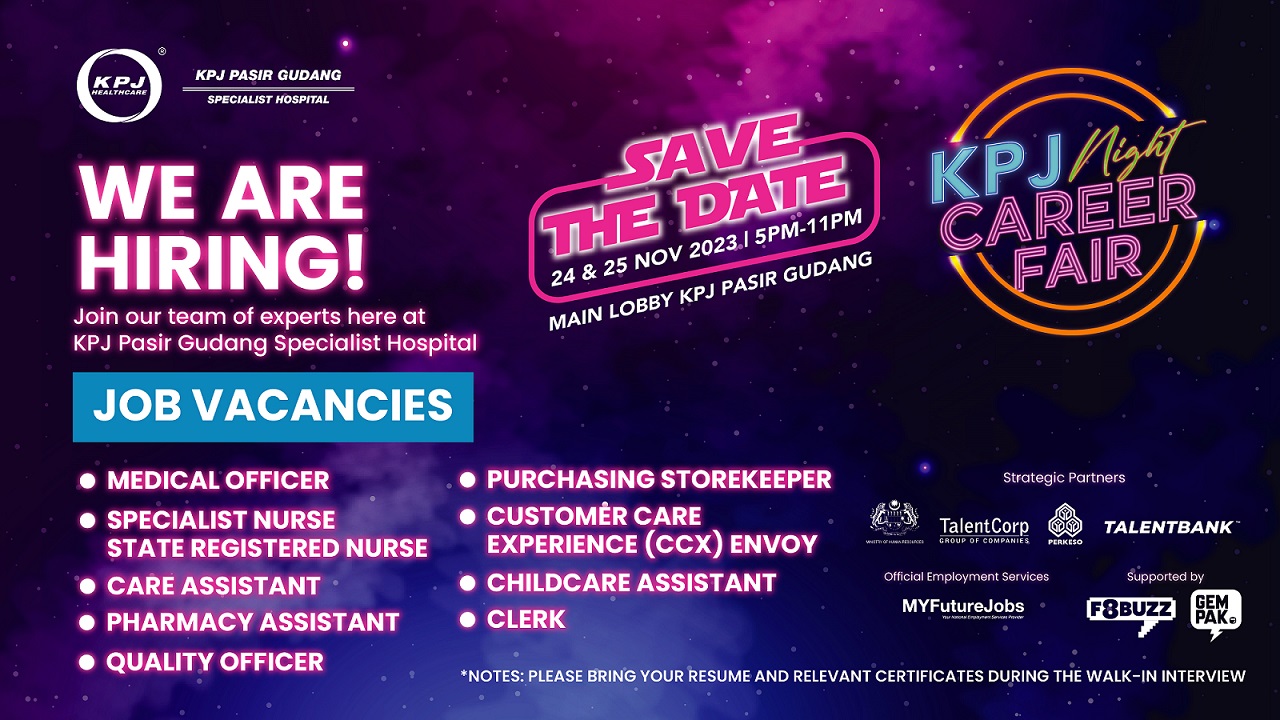 Join us at the KPJ Pasir Gudang Night Career Fair Day on 24-25 November 2023 (Friday & Saturday), from 5.00pm - 11.00pm! 
Are you ready to kickstart an amazing career with KPJ Healthcare, one of Malaysia's leading healthcare providers?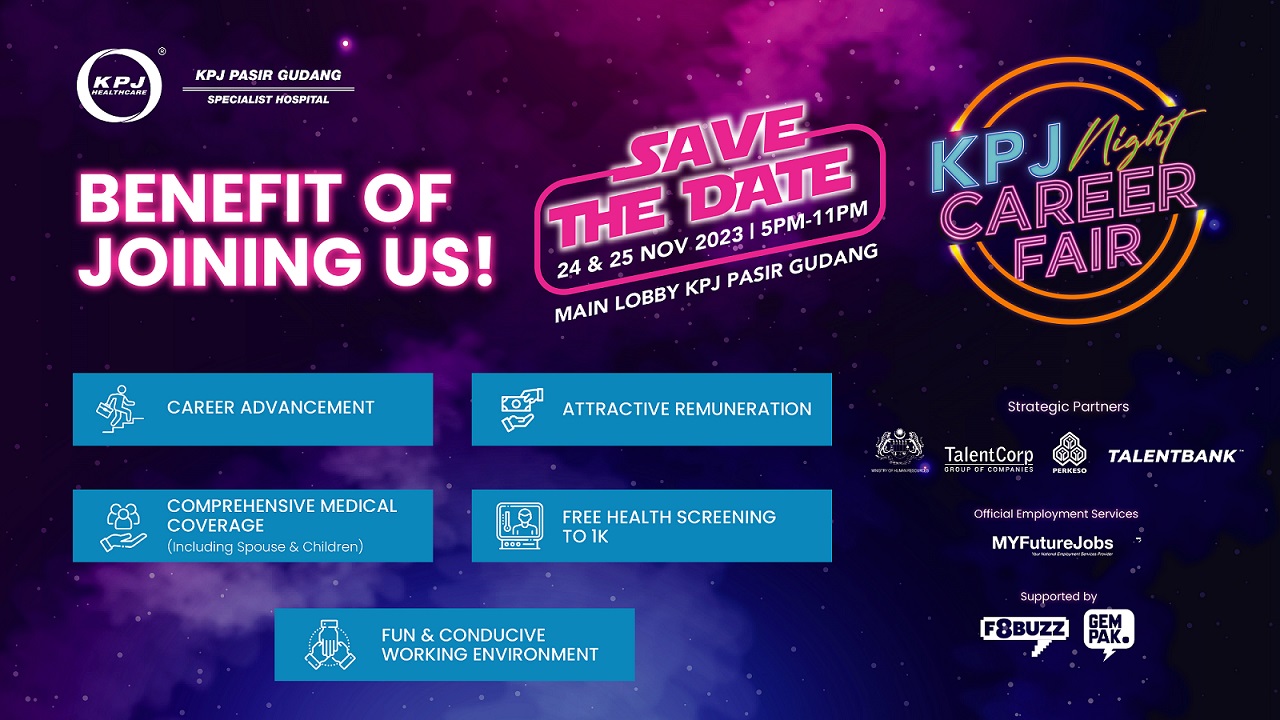 WHY YOU SHOULD ATTEND?
- Immediate Vacancy
- Career Advancement
- Comprehensive Medical Coverage including Spouse and Children
- Attractive Salary and Allowances
- Free Medical Checkup up to 1k
- Fun & Conducive working environment
Please bring your resume and relevant certificates.
Details are in the poster. Please follow our official social media Facebook & Instagram for more updates.

Mark your calendar & see you there!

#KPJPasirGudang #KPJNightCareerFair #JoywithKPJ #KPJCares