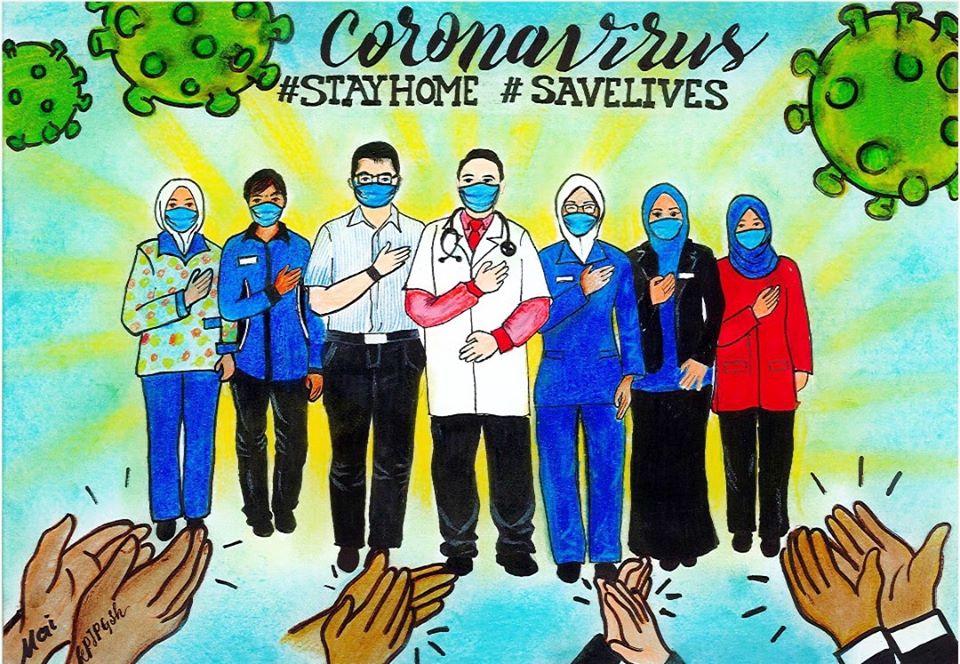 This post is dedicated to all FRONTLINE HEALTHCARE AND MEDICAL WORKERS. #strongerever
It's during hard times like this that we see the unsung heroes in the healthcare sector. To members of the public, let's all #fightCOVID19 outbreaks together by showing your cooperation by practicing personal social responsibility by following the government guidelines on the Movement Control Order to combat spread of COVID-19.
Together we play our part to #fightCOVID19 and keep our country Malaysia safe and strong!
Let's spread some words of encouragement to uplift the spirits of our FRONTLINE HEALTHCARE AND MEDICAL WORKERS in all HEALTHCARE SECTORS. All the support and prayers can make a difference!
Credit: picture by Mai Pencil Art
Note: KPJ Pasir Gudang Specialist Hospital inpatient and outpatient services are OPERATING AS USUAL thoughout this outbreak.
#KPJPGSH #KPJPasirGudang #CareForLife #KPJPGSHunites #COVID19 #coronavirus #covid19preventionaction #fightCOVID19 #supporthealthcaresector #pleasestayathome #pleasehelpus
Back News & Events