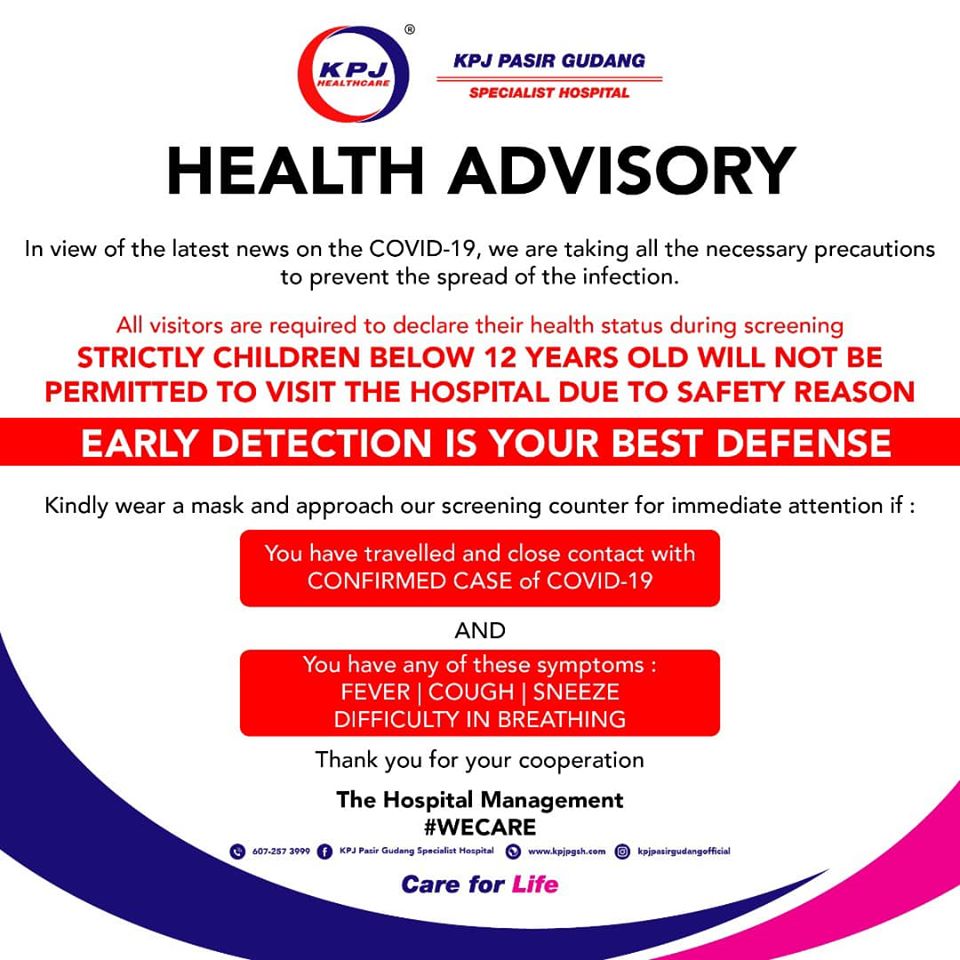 KPJ Pasir Gudang Specialist Hospital has imposed restriction on patient visitation as precautionary measure to reduce the risk of COVID-19 infection.
- Only two (2) visitors are allowed for each patient (priority given to immediate family members).
- Children under 12 years old are not allowed to visit patients in ward.
The new regulation will take effect immediately and any changes will be notified later. We regret to inform the inconvenience caused and appreciate your full cooperation in this matter.
Lets together combat the spread of COVID-19!
#KPJPGSH #KPJPasirGudang #CareForLife #KPJPGSHannouncement #COVID19 #coronavirus #covid19preventionaction

Back News & Events