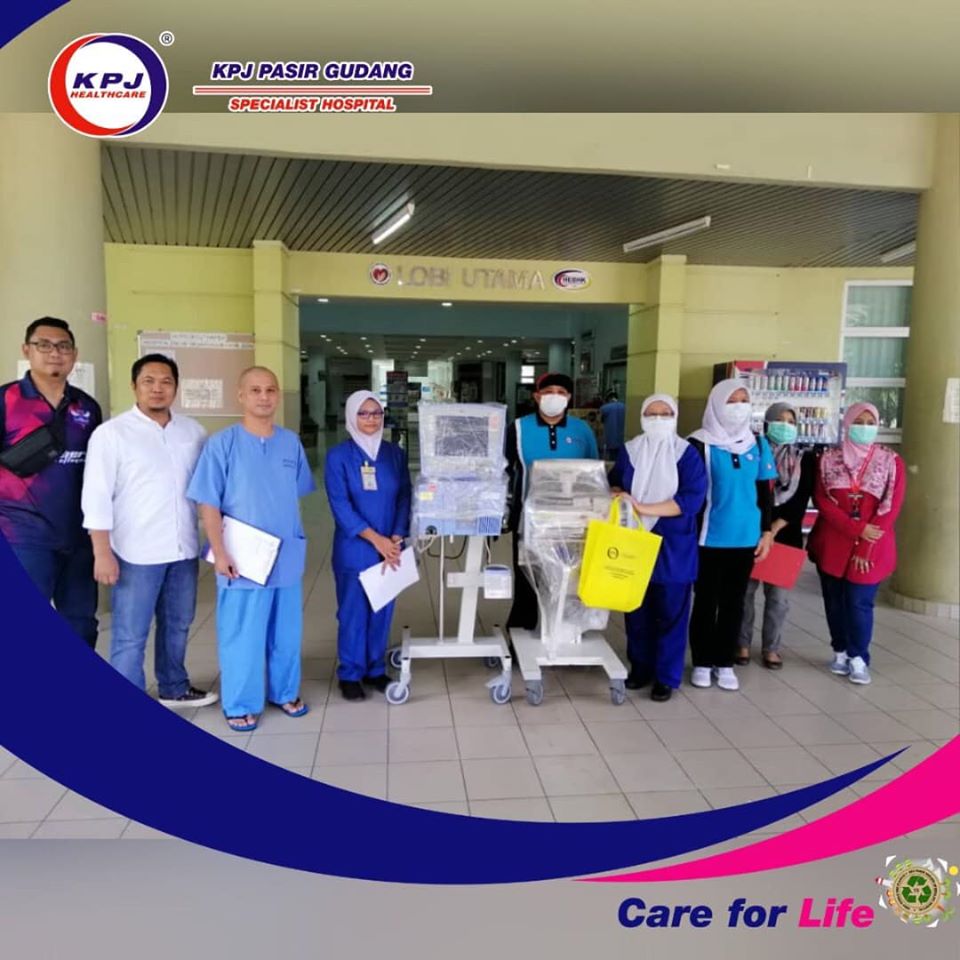 In the midst of battling with COVID-19 outbreaks, KPJ Pasir Gudang continues its corporate responsibility to join in hand to support Kementerian Kesihatan Malaysia (KKM) to aid government hospital's needs to be able to treat COVID-19 patients.

KPJ Pasir Gudang Specialist Hospital has delivered a ventilator machine for a loan to Hospital Enche' Besar Hajjah Khalsom to treat those affected patients especially in Simpang Renggam and Kluang area.
Let's all of us pray for the speed recovery of Covid-19 patients in Simpang Renggam and surrounding area. May everyone blessed with safety and good health.
Note: KPJ Pasir Gudang Specialist Hospital inpatient and outpatient services are OPERATING AS USUAL thoughout this outbreak.
#KPJPGSH #KPJPasirGudang #CareForLife #KPJPGSHunites #COVID19 #coronavirus #fightCOVID19 #supporthealthcaresector #pleasestayathome #pleasehelpus #prayforsimpangrenggam
Back News & Events