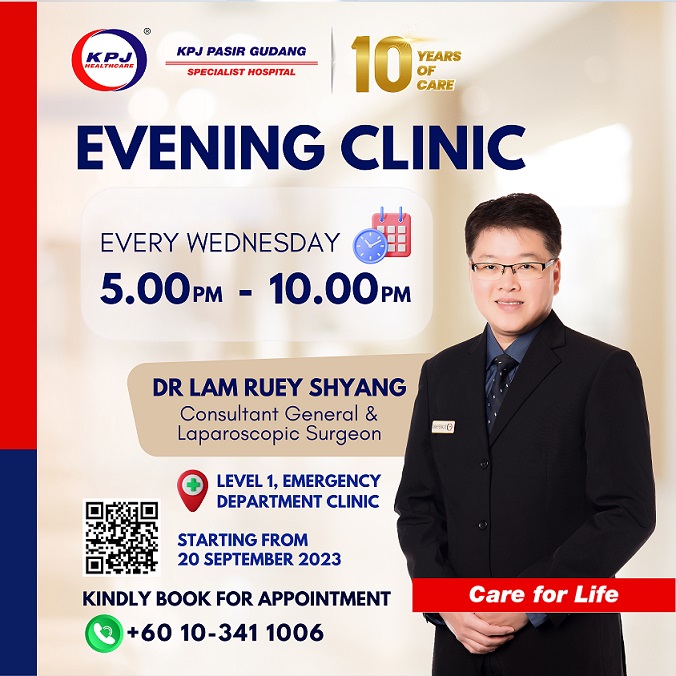 Unable to take time off to visit the General Surgeon clinic during the day? Worry no more because at KPJ Pasir Gudang Specialist Hospital there is Dr Lam Ruey Shyang's clinic operating in the evening.

Our Evening Clinic is open from 5.00 pm until 10.00 pm every Wednesday.

For more information kindly WhatsApp us at https://wa.me/60103411006 or scan the QR Code to book your appointment.

#KPJPasirGudang #nightclinic #DrLamRueyShyang #GeneralSurgeon
Back News & Events