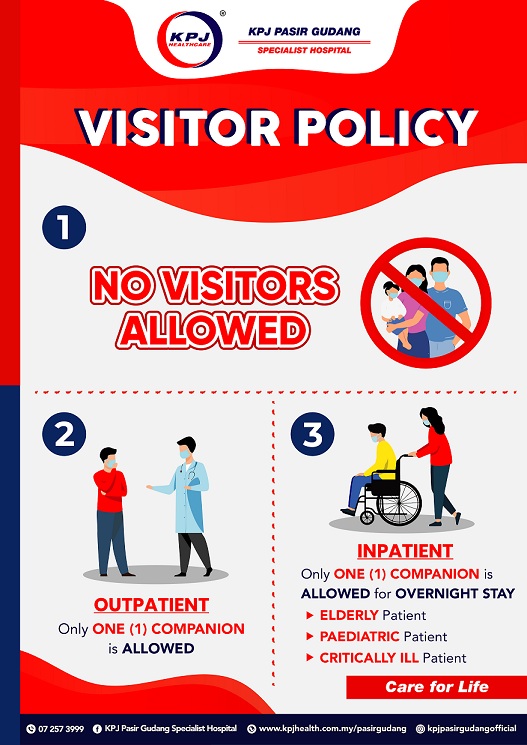 Dear our valued patients and guests/visitors,
Anyone entering the hospital premise must scan MySejahtera and complete a Declaration Form available at the entrance. Please be informed, face mask must be worn at all times anywhere in the hospital compound.
Your cooperation is highly appreciated as we continue to ensure a safe place of care to our patients, visitors, guests and employees.
Let's together embrace The New Norms & #fightCovid19!
Thank you for for doing your part to keep everyone safe during the pandemic.
#KPJPGSH #KPJPasirGudang #CareForLife #KPJPGSHannouncement #kpjpgshvisitorpolicy #COVID19 #covid19preventionaction
Back News & Events