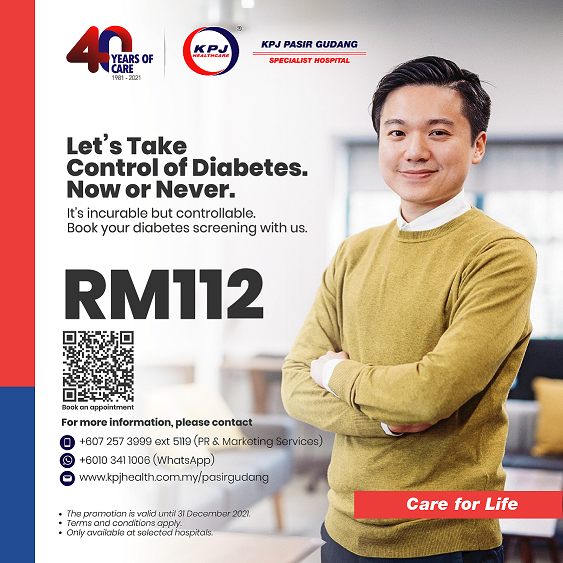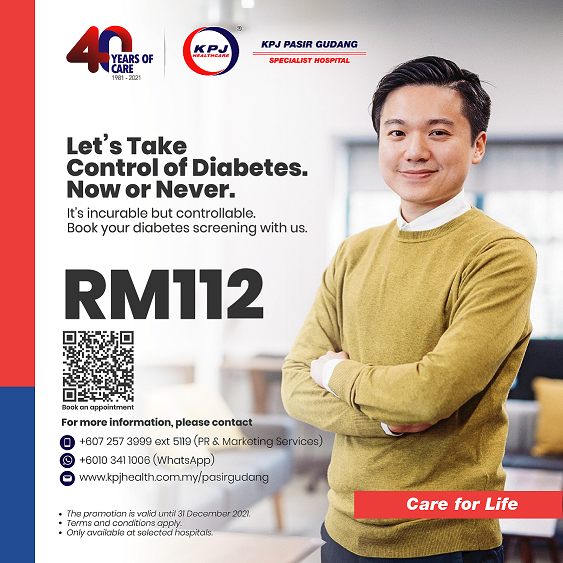 ×
Diabetes Screening Package
MYR 112.00
---
There are about 20% of the adult population in Malaysia suffer from prediabetes, which occurs when blood sugar is higher than normal but not high enough to be called diabetes, and only a small percentage with the condition are reported that a health professional had diagnosed them with the illness. We have so many individuals at high risk today who are unaware.

Given this situation, it is vital to know the signs of high blood sugar and to seek medical care if you experience them. How you treat and prevent high blood sugar depends on the cause and your overall health. It will almost certainly involve working with your doctor on a plan involving a mix of lifestyle habits and medications to help you best manage your health.
It is time to have your diabetes screening done. Book your Diabetes Screening with us. To book an appointment, contact us at 07-257 3999 ext 5119 (PR & MARKETING SERVICES) or WhatsApp us at https://wa.me/60103411006.
#kpjpasirgudang #kpjpgsh #careforlife #ControlOfDiabetes #diabetic #screening