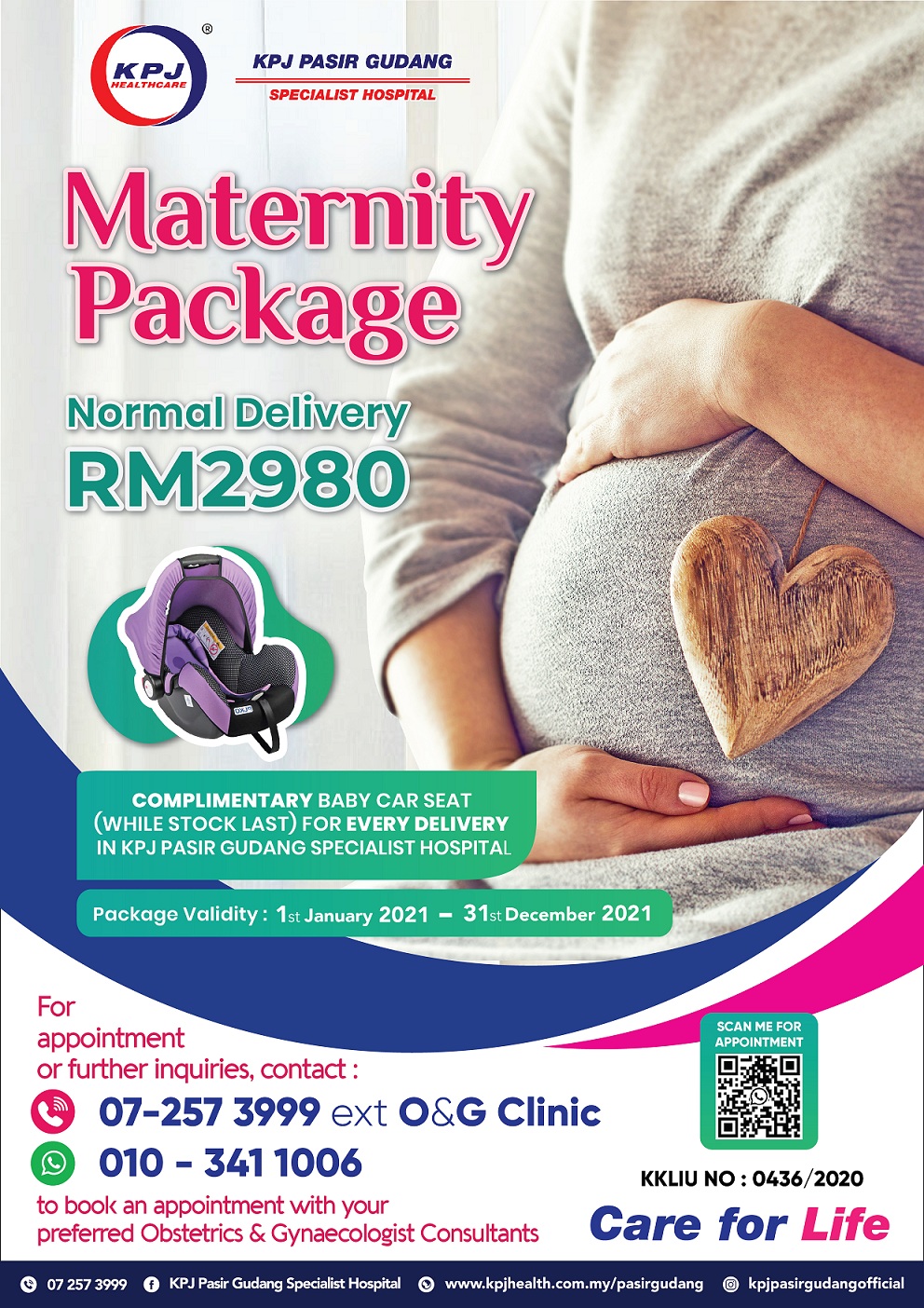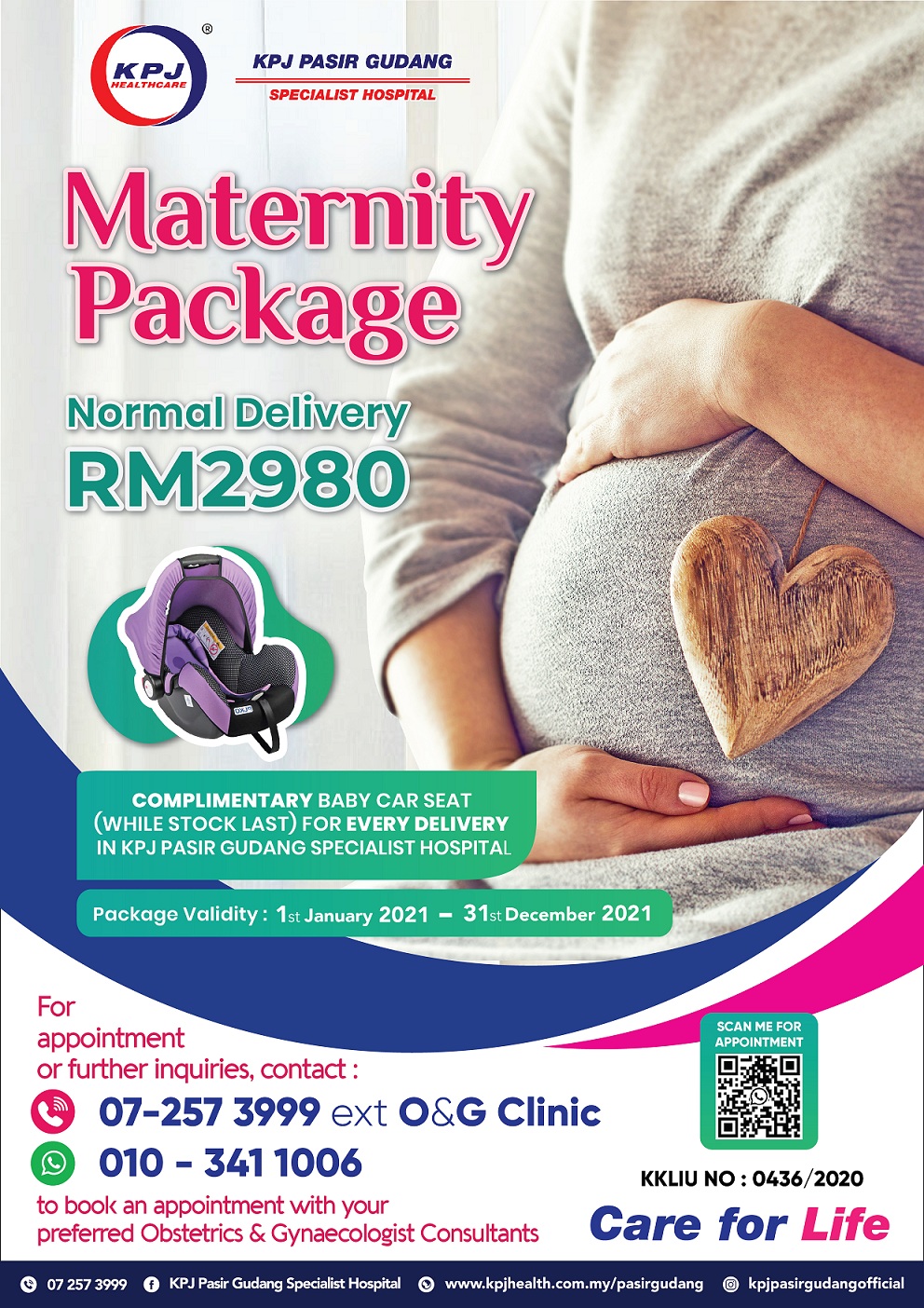 ×
Maternity Package 2021
MYR 2,980.00
---
The moment of truth! Our Maternity Package will be revealed NOW!
Yes, we heard you! Yes, you! Our beloved customers! We are maintaining our price for Maternity package for the year 2021.
The best part is, we will still continue to give away COMPLIMENTARY GIFT, a BABY CAR SEAT for every delivery at KPJ Pasir Gudang Specialist Hospital.
So hurry up, Wait no more! Book your appointment with our O&G Consultants now!
Both our O&G Consultants always will take a good care of you:
1. Dr Nik Azrita Dato' Hj Ariffin, Consultant Obstetrician & Gynaecologist.
2. Dr Rabindran Gandhi (Dr Rabin's Women's Clinic), Consultant Obstetrician & Gynaecologist, Laparoscopic Surgeon.
Should you have any further inquiries, reach us at 07 - 257 3999 ext 5028 (Marketing Service) or WhatsApp us at 
https://wa.me/60103411006
 to book for an appointment now!
*Terms & Conditions Apply
#KPJPGSH
#KPJPasirGudang
#CareForLife
#KPJPGSHpackage
#maternitypackage
#deliverypackage
#pakejbersalin
#KPJPGSHmaternitypackage
#carseat