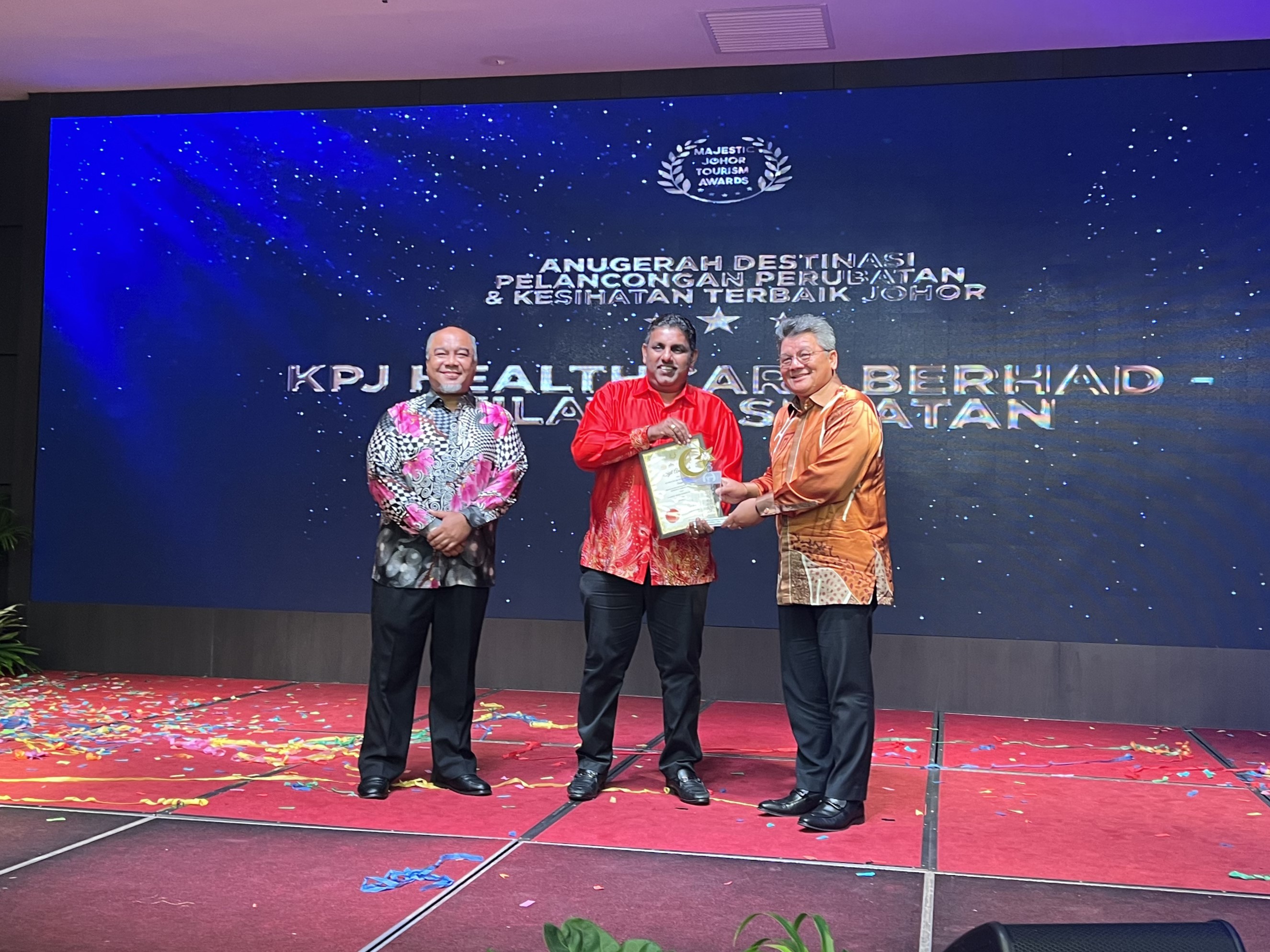 JOHOR BARU: 27 August 2023 | Sunday – Johor Tourism has awarded KPJ Healthcare Southern Region a Mejestic Johor Tourism Award 2023: Best Medical & Health Tourism Destination Award on 27 August 2023 at the Fraser Place, Iskandar Puteri.

En. Mohd Azhar Abdullah, Regional Chief Executive Officer, KPJ Southern Region Hospitals, received the award. The award was handed over by YB Mr. K. Raven Kumar, Chairman Committee of Tourism, Environment, Heritage, and Culture, Johor.

This is the first award that the Southern Region has received. The award is part of our Southern Region team's dedication, teamwork, and good strategy in promoting KPJ Specialist Hospitals as health tourism destinations in Johor.

Pn. Haliza Khalid, Chief Executive Officer, KPJ Johor Specialist Hospital; En. Hazarul Azry Hamzah, Chief Executive Officer, KPJ Puteri Specialist Hospital; and En. Mohd Nur Sarif, Regional Head of MarComms, also attended the dinner award ceremony.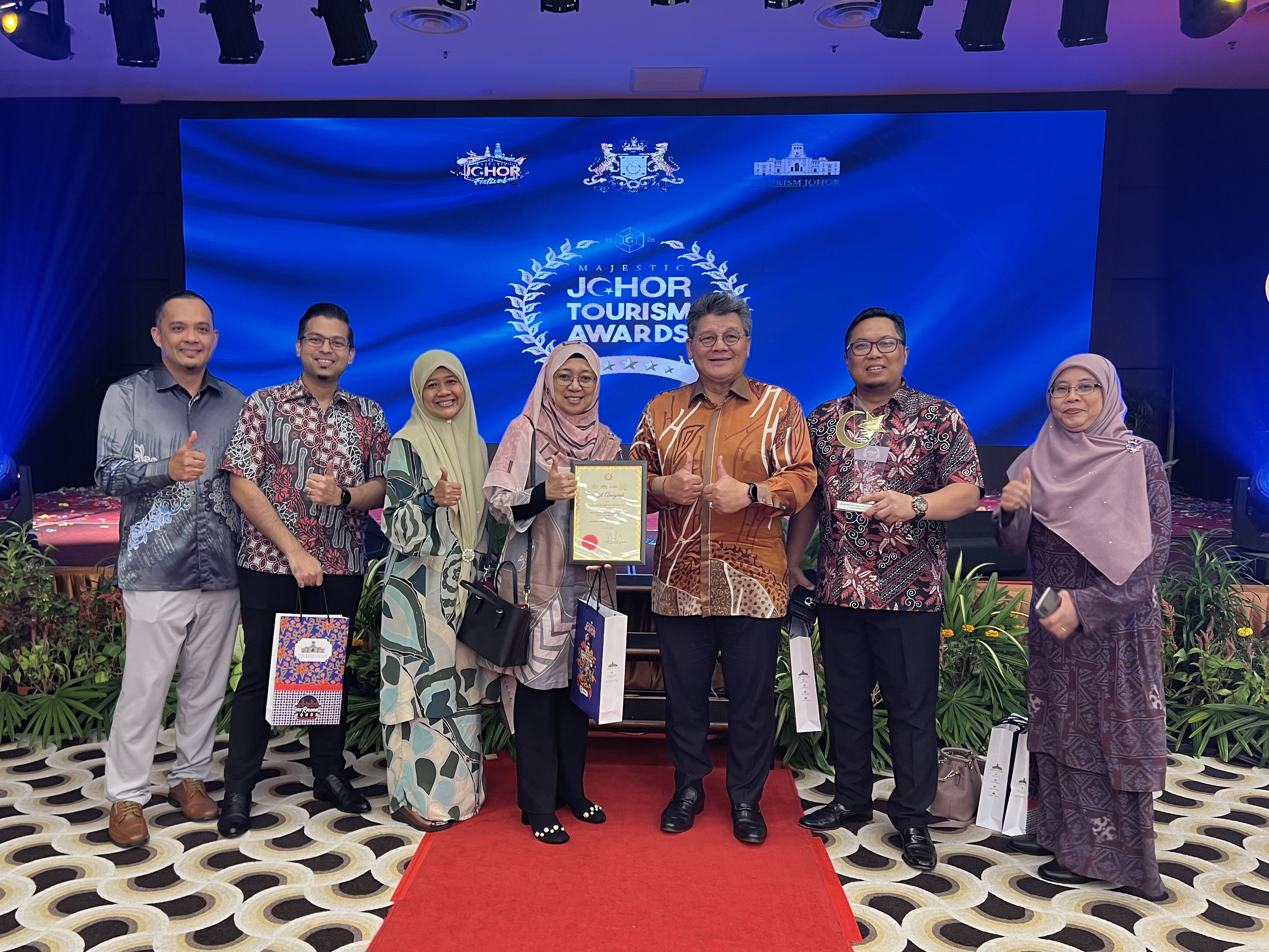 Back News & Events