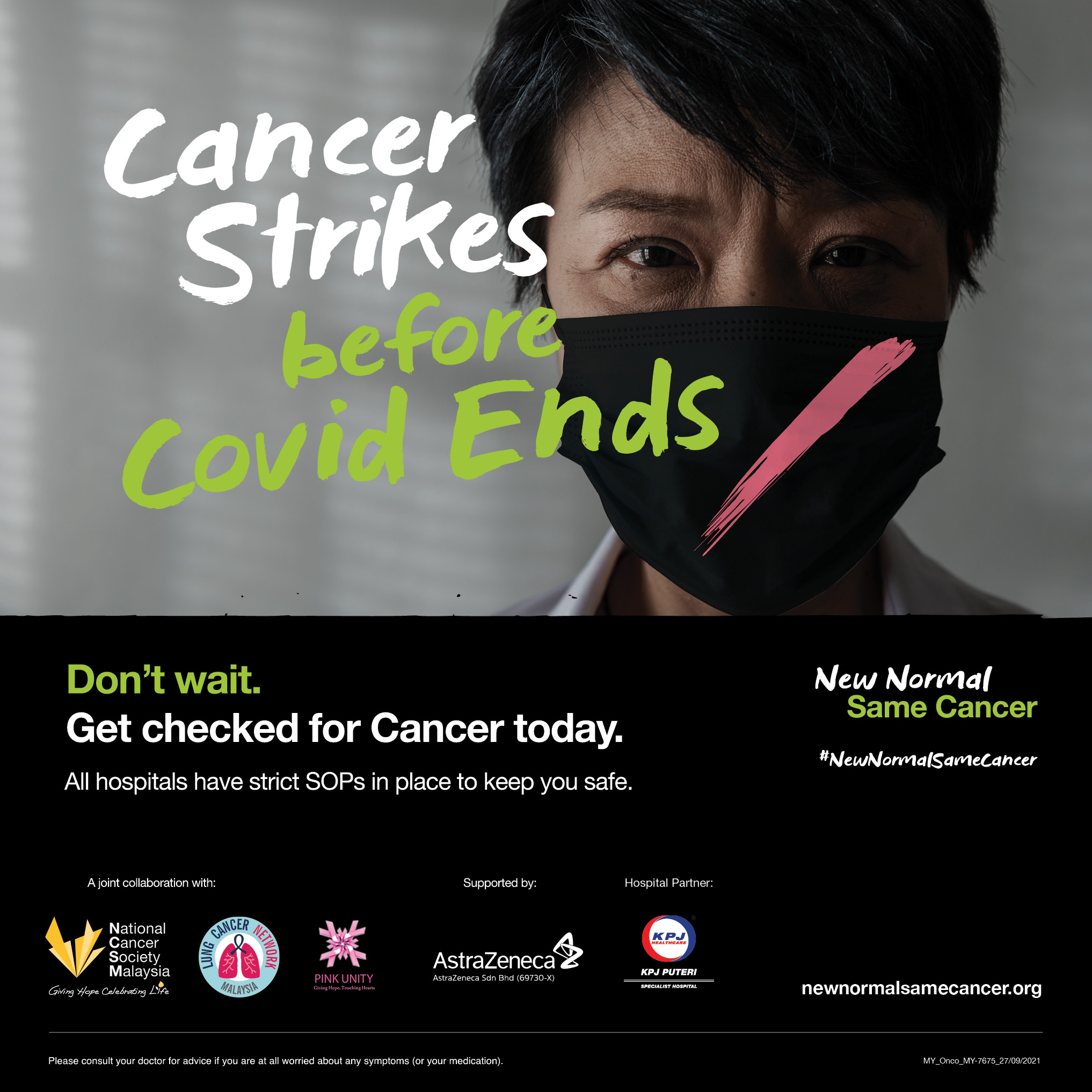 Cancer does not wait for COVID-19 to end.
Ignoring cancer related symptoms may lead to poorer outcomes1. If you're experiencing symptoms, make an appointment with your doctor.
Don't wait. Get checked now.
KPJ Puteri Specialist Hospital hasstrict SOPs in place to keep you safe.
Reference:1. American Cancer Society -Signs and Symptoms of Cancer.
Back News & Events