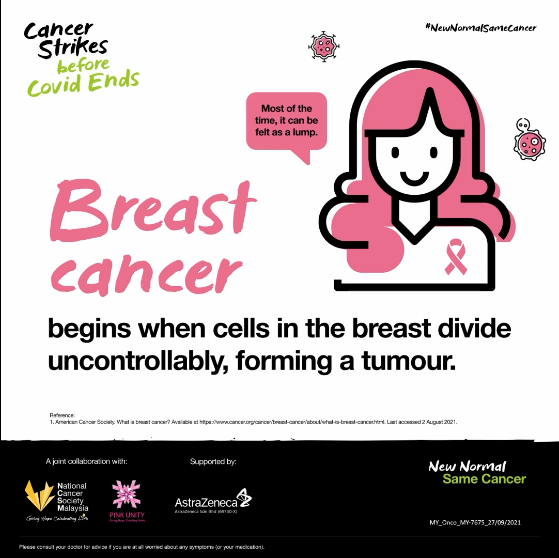 Breast cancer is one of the most common cancers among women1, but not everyone knows what are the signs to look out for or if they are at risk.
Here's one thing we hope you know – detecting the cancer early coupled with appropriate treatment is associated with a better chance of survival.
So make sure to educate yourself on breast cancer.
Back News & Events