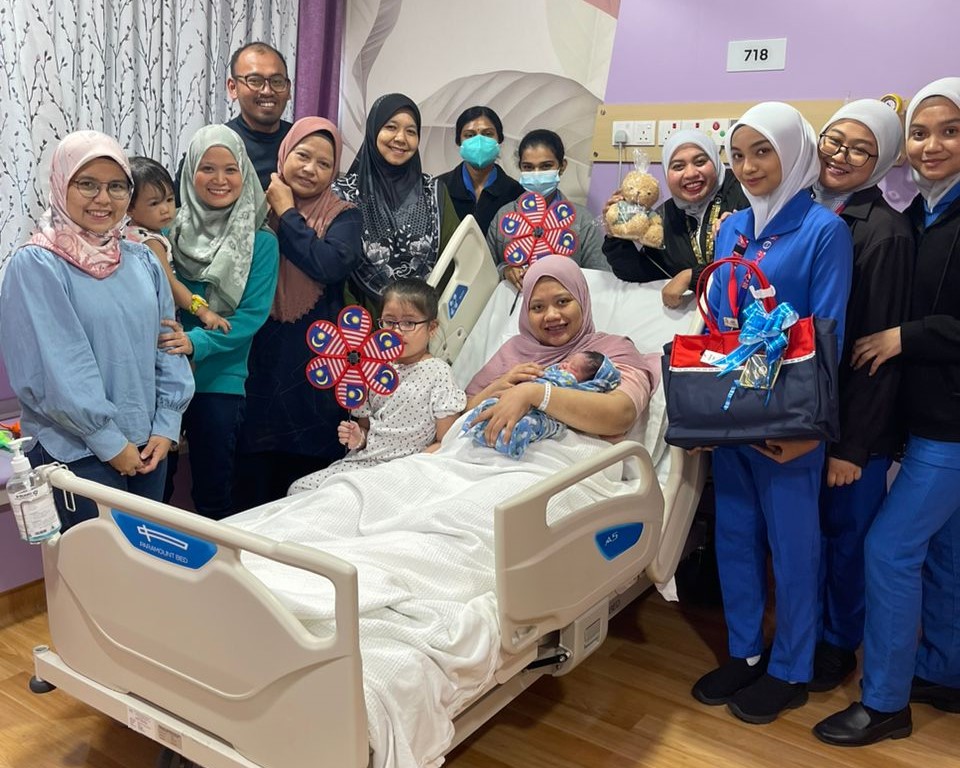 JOHOR BARU: 16 September 2023 | Saturday – KPJ Southern Region hospitals welcome our Malaysia Day babies as early as 12:24 am in KPJ Bandar Dato' Onn. Followed by another baby at 9:57 am in the same hospital. Miss Ong Yoke Ching, Chief Nursing Officer (CNO), handed over special gifts to both babies and parents. Both babies were delivered by Dr. Nor Idayu Kamaruddin.
In another hospital, a staff member of the Dialysis Centre and her husband from the Customer Care & Experience (CCX) services of KPJ Puteri delivered her second baby by Dr. Noor Aini Hj. Sa'ari. The staff celebrated her precious baby boy with their family and friends at the hospital. Pn. Nur Farah Irma, CCX Executive, handed over a gift to the baby.
A 3.47 kg baby girl was delivered by a 30-year-old engineer at KPJ Johor at 6.07 PM by Dr. Mohanraj Krishnasamy. This is the first baby of the patient. Pn. Rozellia Nurjanah Zainal Abidin, Head of CCX and Unit Manager (UM) Farizah Md. Sapie presented a special gift to the baby and parent.
All our Malaysia Day babies were virginal (normal) born babies.
Just remember that these Malaysia Day babies of KPJ Southern Region have the same birthday as our Mr Chin Keat Chyuan, President and Managing Director (PMD).
Back News & Events