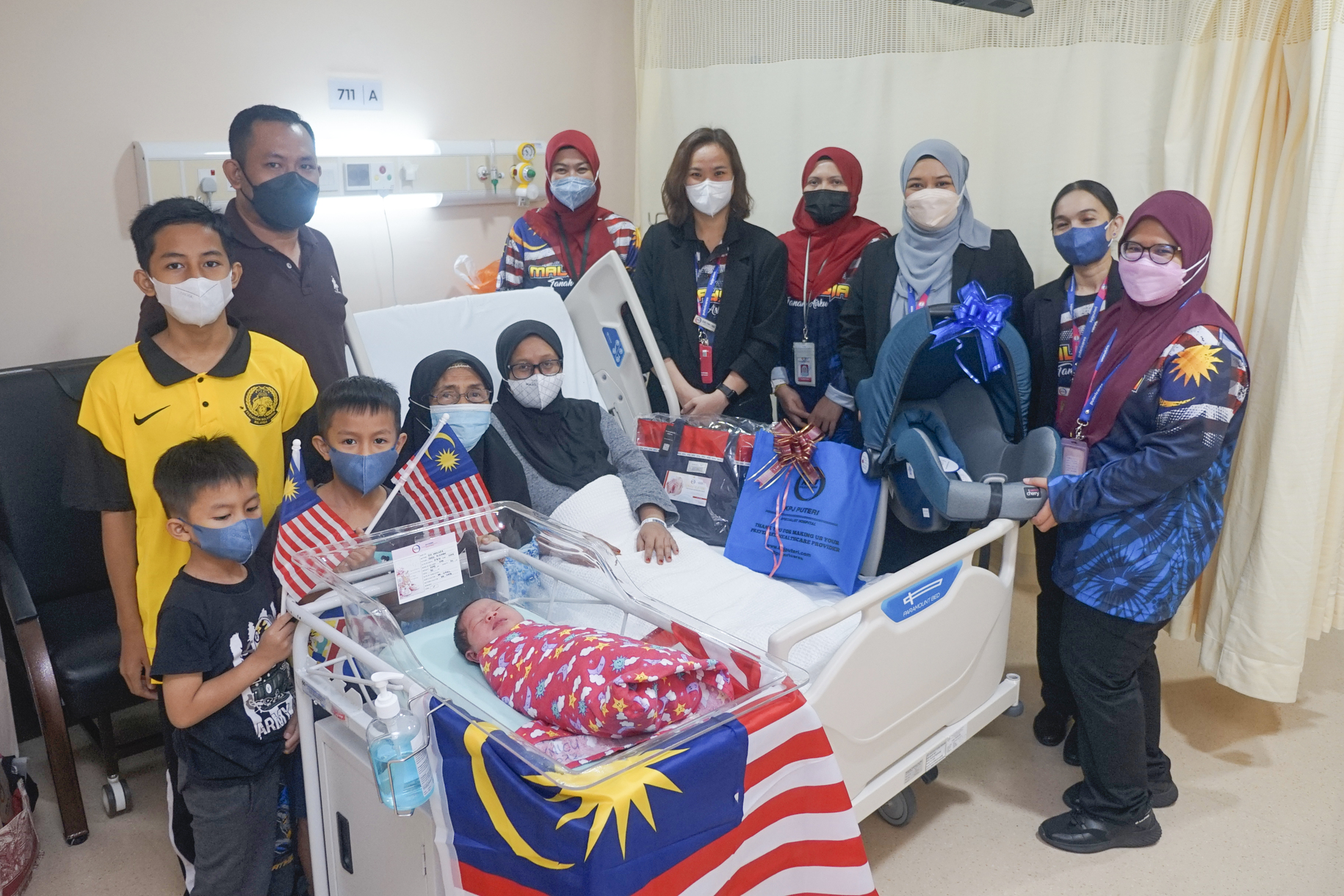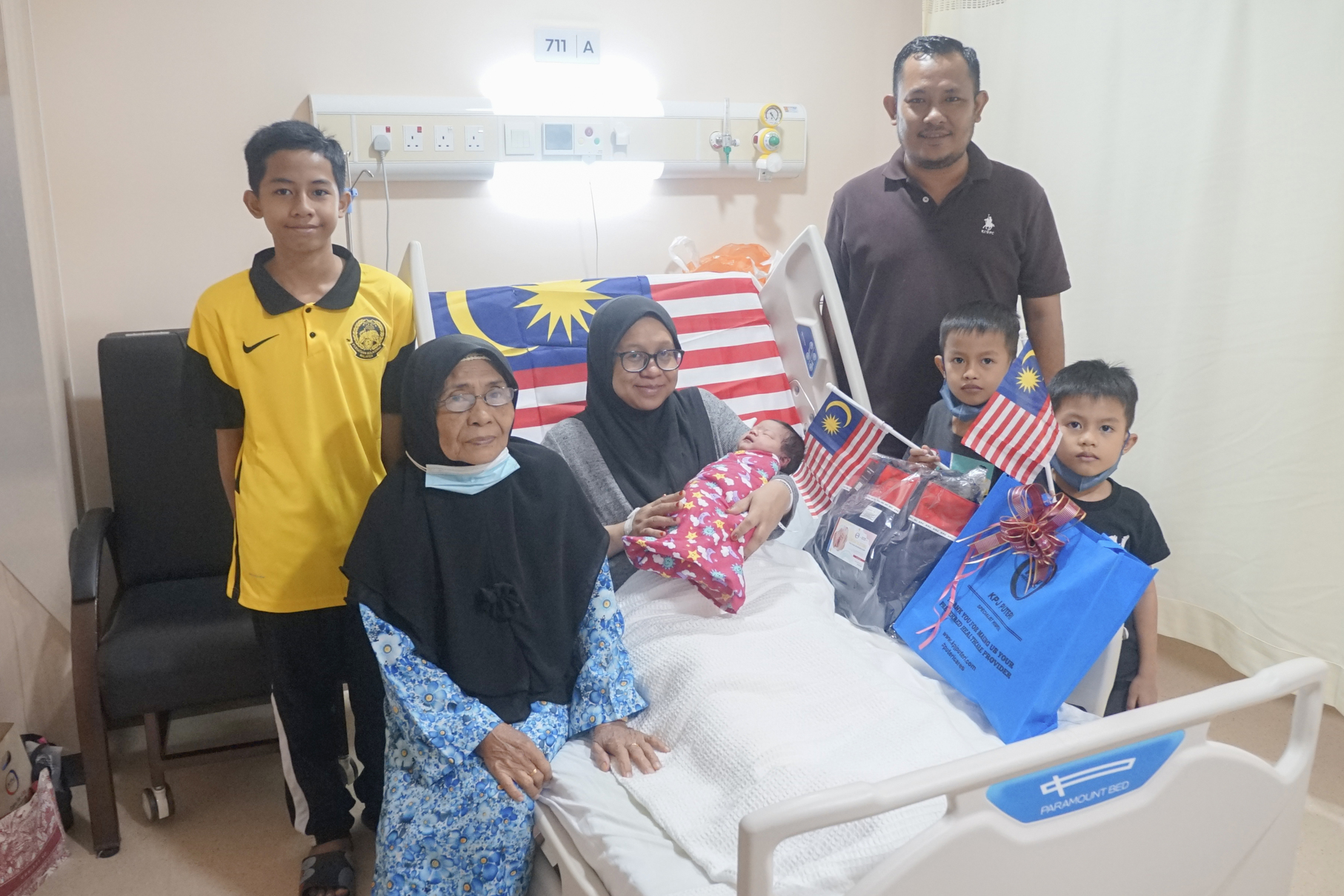 JOHOR BAHRU: 31 August 2022 | Wednesday – It was a Merdeka joy for KPJ Puteri Specialist Hospital (KPJ PSH), which welcome a baby on Malaysia's 65th Merdeka Day. The baby was born at 12:10 pm by Siti Hafizea Nia'mat. The proud mother said she was grateful to welcome her healthy baby girl on 31 August. "She is lucky to be born on such a meaningful date as the whole country celebrates Merdeka's Day.".

KPJ PSH Chief Executive Officer (CEO), Hazarul Azly Hamzah, said every mother who gave birth at KPJ hospitals on this scared date this year would receive the exclusive KPJ x Christy Ng maternity bag designed by the popular fashion icon, Christy Ng for free as part of the KPJ Merdeka Maternity Campaign nationwide. There are a total of 13 Merdeka babies were born at KPJ Specialist Hospitals throughout the state of Johor, namely KPJ Bandar Dato' Onn (3), KPJ Pasir Gudang (2), KPJ Johor (1), KPJ Bandar Maharani (3), KPJ Kluang (1), KPJ Batu Pahat (2), and KPJ Puteri (1).

There are a total of 17 Consultant O&Gs, 15 Consultant Paediatricians and 21 delivery rooms available for those who wished to have their babies delivered at any of the 7 KPJ Healthcare flagship's hospitals in Johor.
Back News & Events