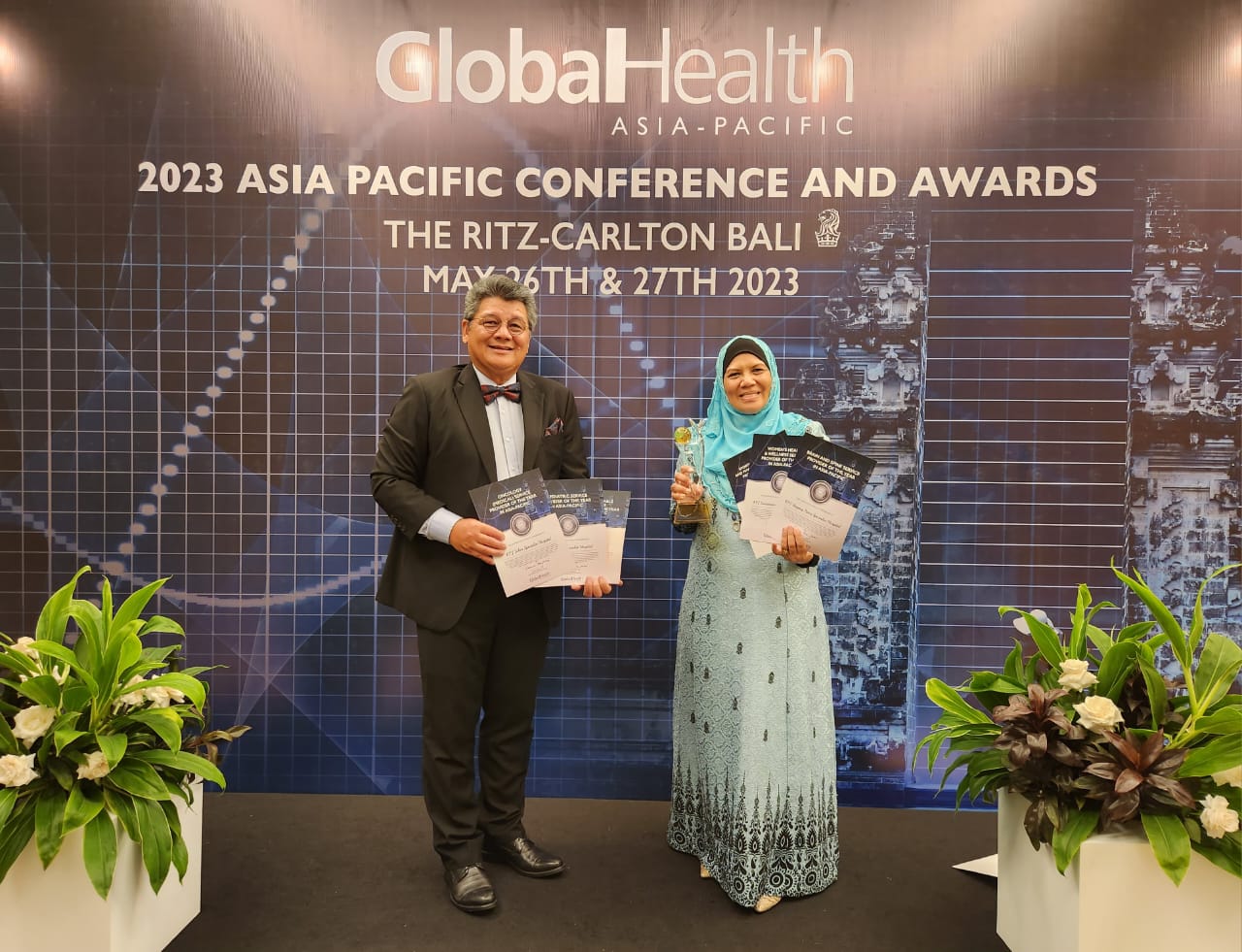 According to Malaysia Children Statistic 2022 by the Department of Statistic Malaysia Portal, it shows that Johor is the second highest state with 1.12 million children under 18 years old. Analysis from a children's health perspective showed that the principal cause of death for children under five years old was due to certain conditions originating in the perinatal period which was 35.4 percent. This was followed by congenital malformations, deformations and chromosomal abnormalities (27.8%), pneumonia (2.6%), accidental drowning and submersion (1.2%) and transport accidents (1.1%).
Due to the alarming increase in those statistics, KPJ Puteri has dedicated to introduced and provide the Centre of Excellence for Paediatric in 2019 comprises of specialisation in paediatric neurology, paediatric surgery, and paediatric neonatology. Since our Paediatric Neurologist was the only specialist in southern region of Malaysia, it makes KPJ Puteri the first of Paediatric Centre in the region for private sector. At KPJ Puteri Specialist Hospital, specialists and management consider patients from all angles, including ensuring that patient safety is always at the highest level and the facilities that aid in the patient's recovery. According to hospital statistics, the demand for paediatric services was positive prior to the pandemic due to a scarcity of paediatric surgeons and sub-specialists in the region.
In 2020, the neonatal mortality rate in Malaysia was approximately 3.9 deaths per one thousand live births. Thus, we developed a speciality service, Consultant Neonatologist, as part of our commitment for our patients at KPJ Puteri. Dr. Ismail Haron, a Neonatologist contributes significantly to more standard parts of care, such as advising expectant and new parents in preparing them for the practical aspects of care for infants, especially for detrimental to premature or organ-underdeveloped newborns. Paediatric Surgery is a relatively new specialty in Malaysia, having grown in popularity over the last 25 years. It is further subdivided into General Paediatric Surgery and Endoscopic Paediatric Surgery. There are numerous surgical encounters, but the most unique services offered exclusively at KPJ Puteri by our Paediatric Surgeon, Dr Razali Zakaria, are gastrointestinal transit study and anorectal manometry in children.
The management has taken several steps to ensure that information about this paediatric service is available to the public. One of the proactive measures taken by KPJ Puteri to raise awareness about paediatric problems is to hold information sessions through health talk events or webinars with collaboration partners both domestically and internationally. To detect any problems related to paediatrics, the management, with the assistance of specialists, has offered a number of paediatric-related examination and surgery packages at reasonable rates, which include speech therapy services. As part of the state government's initiative to promote Johor as a healthcare hub in the south of Malaysia, we will continue to promote the specialised services offered by the paediatric services by taking part in partnership programmes run by the Malaysia Healthcare Travel Council (MHTC). Building goodwill and value for our business ensures our customer's return to KPJ Puteri as it increases revenue and develops better customer relationships and loyalty.
Back News & Events