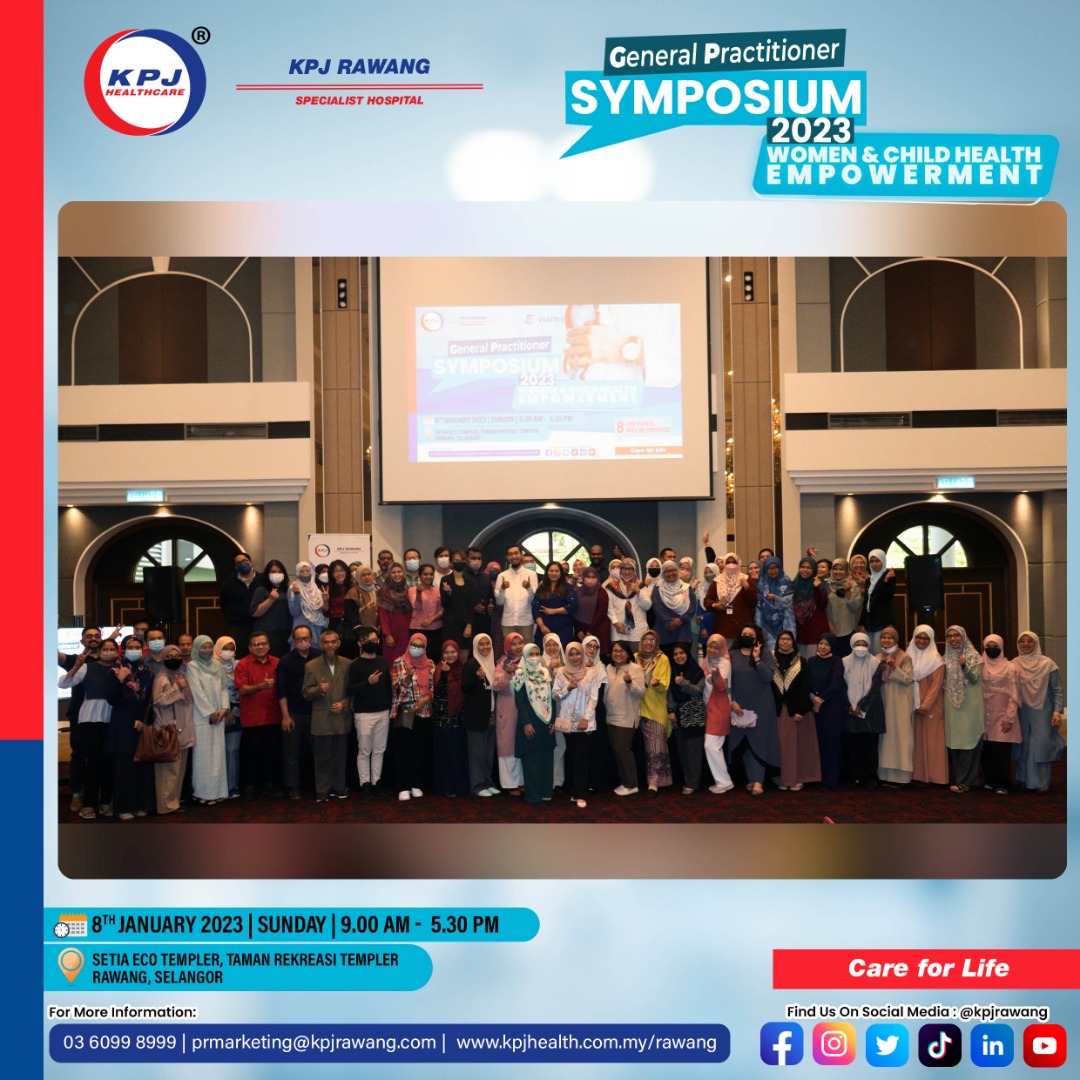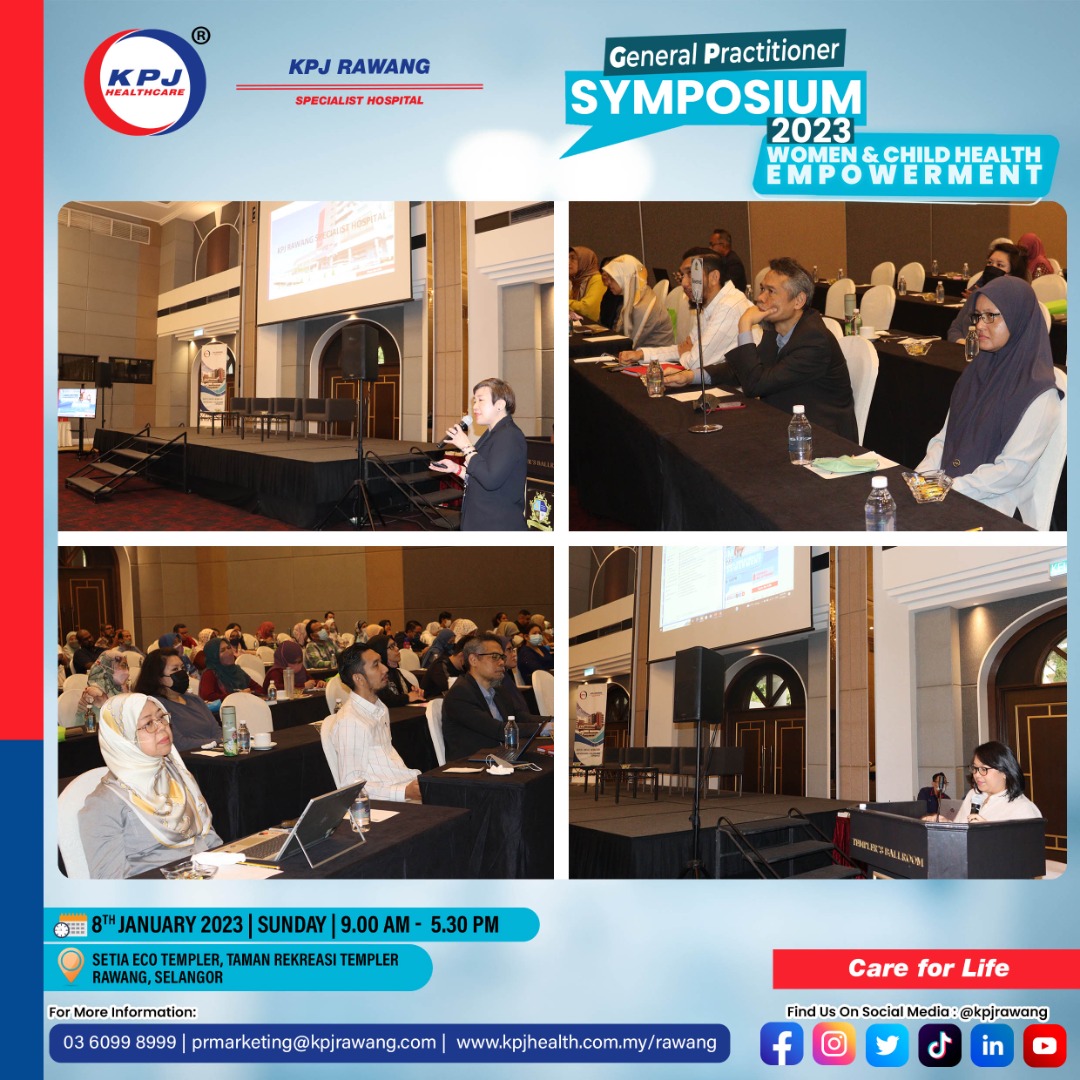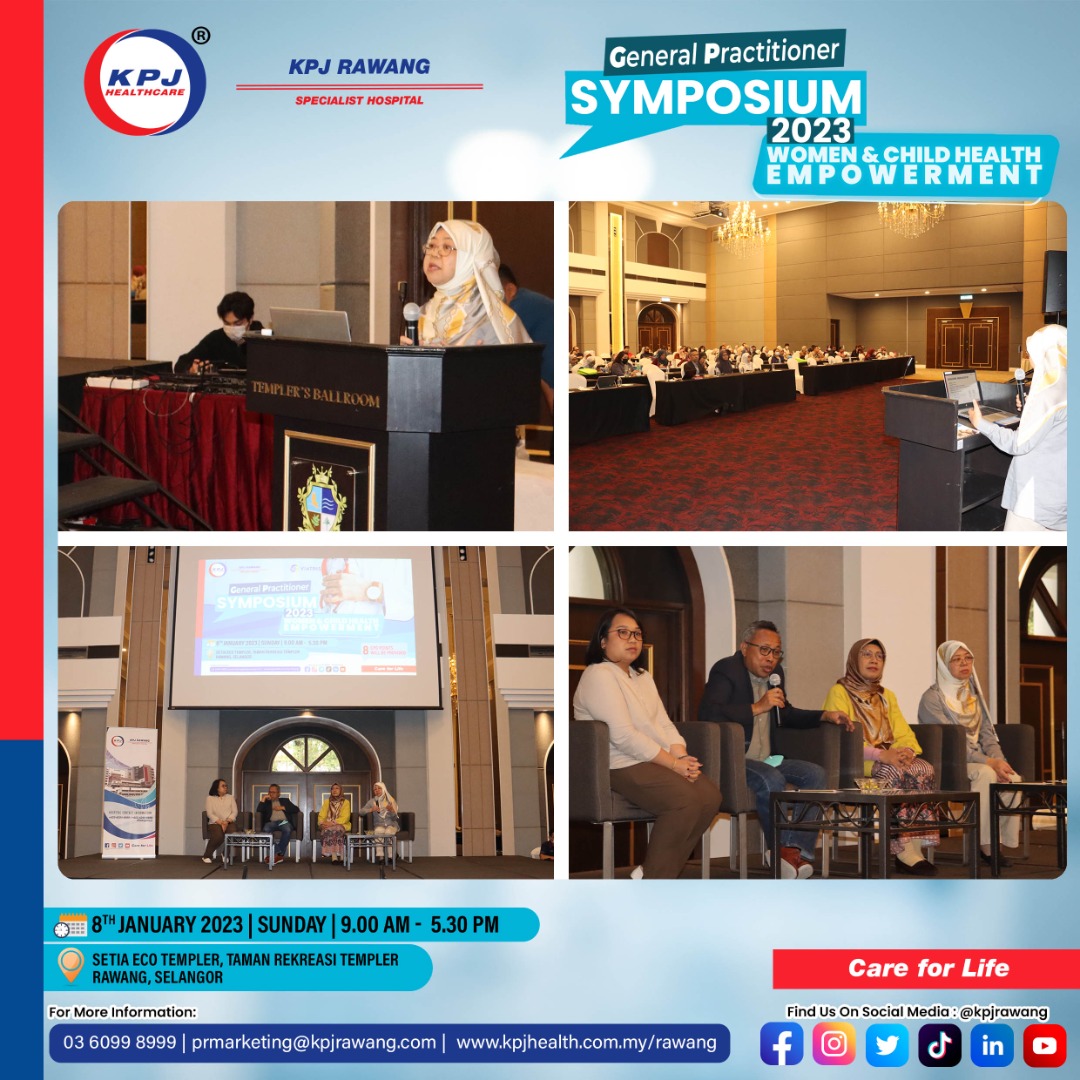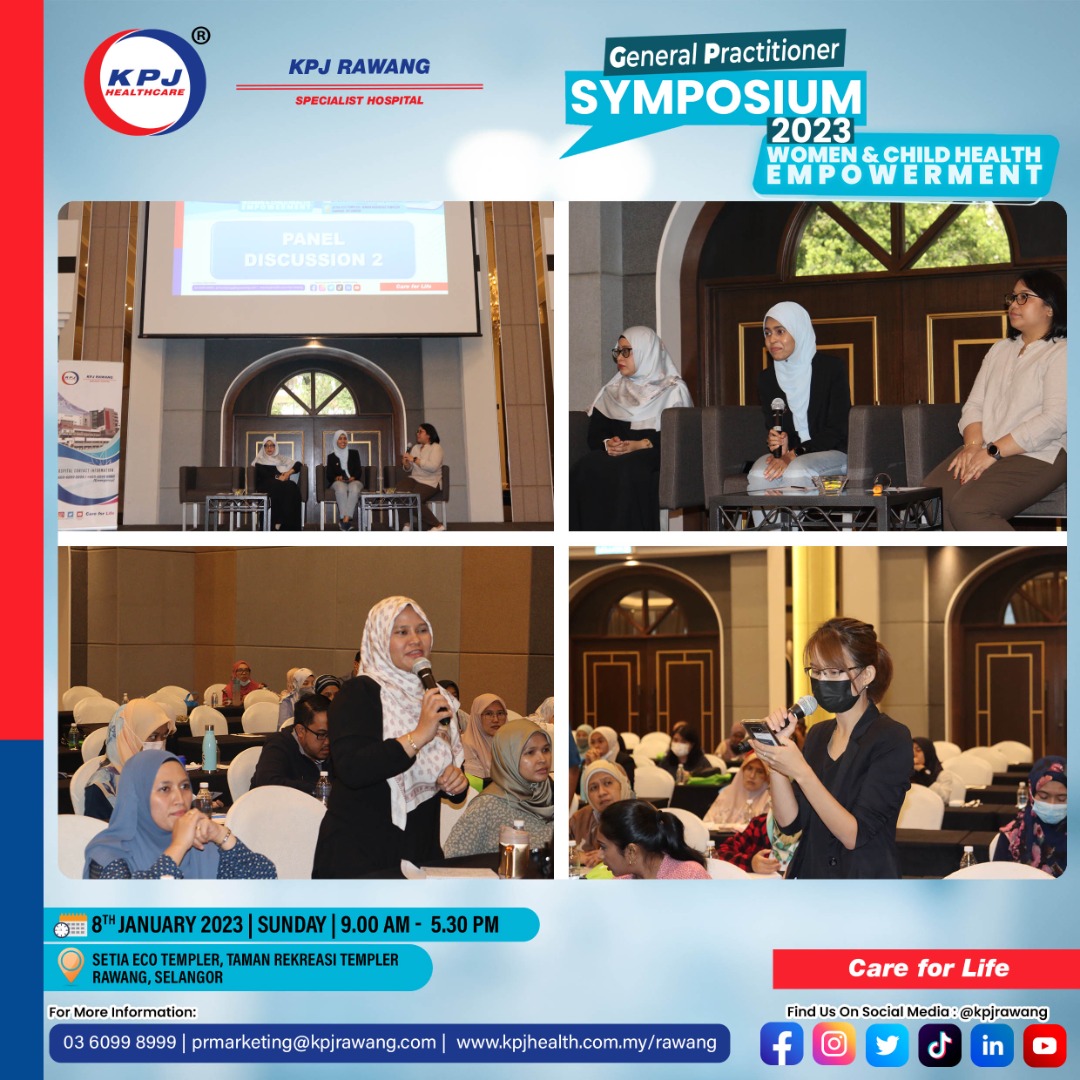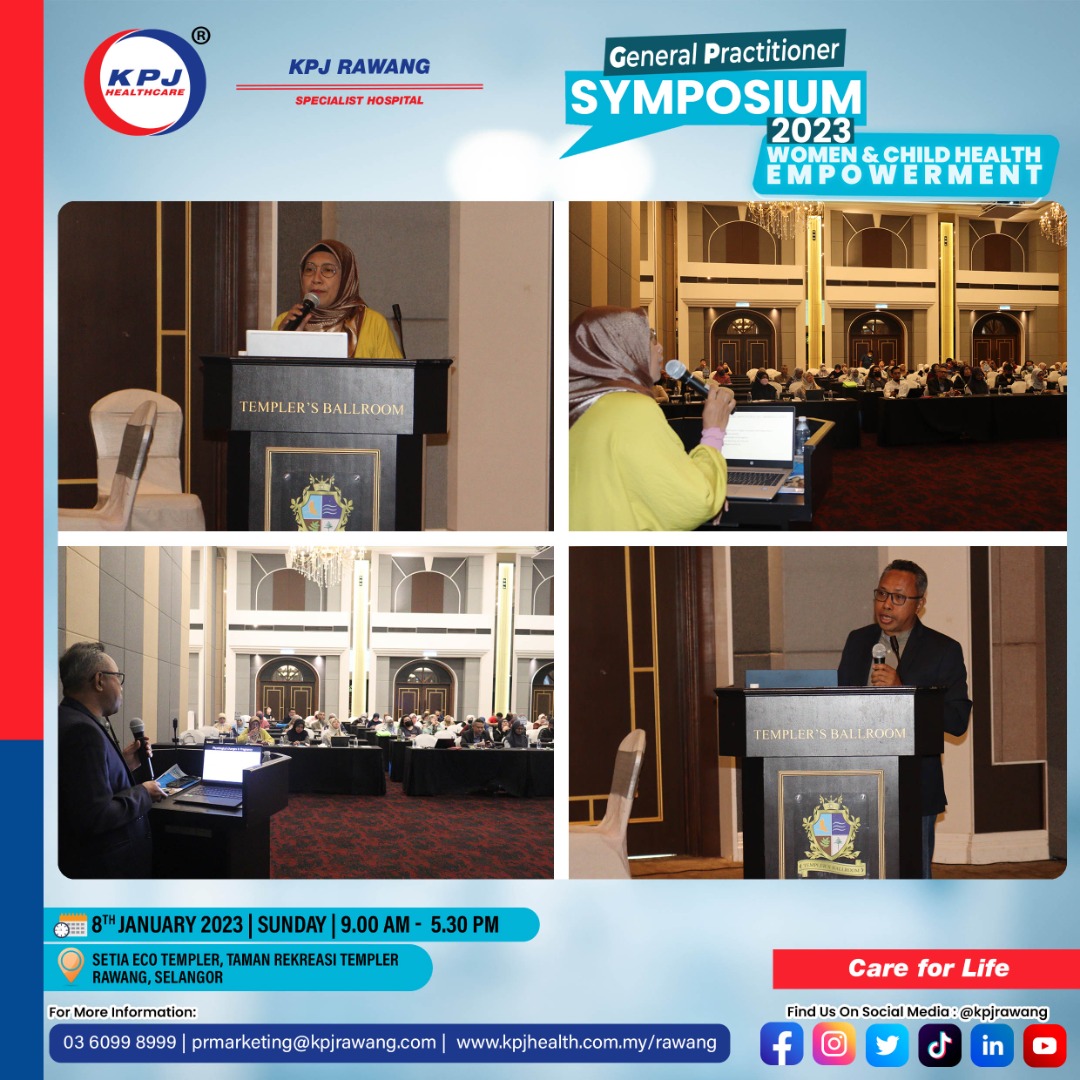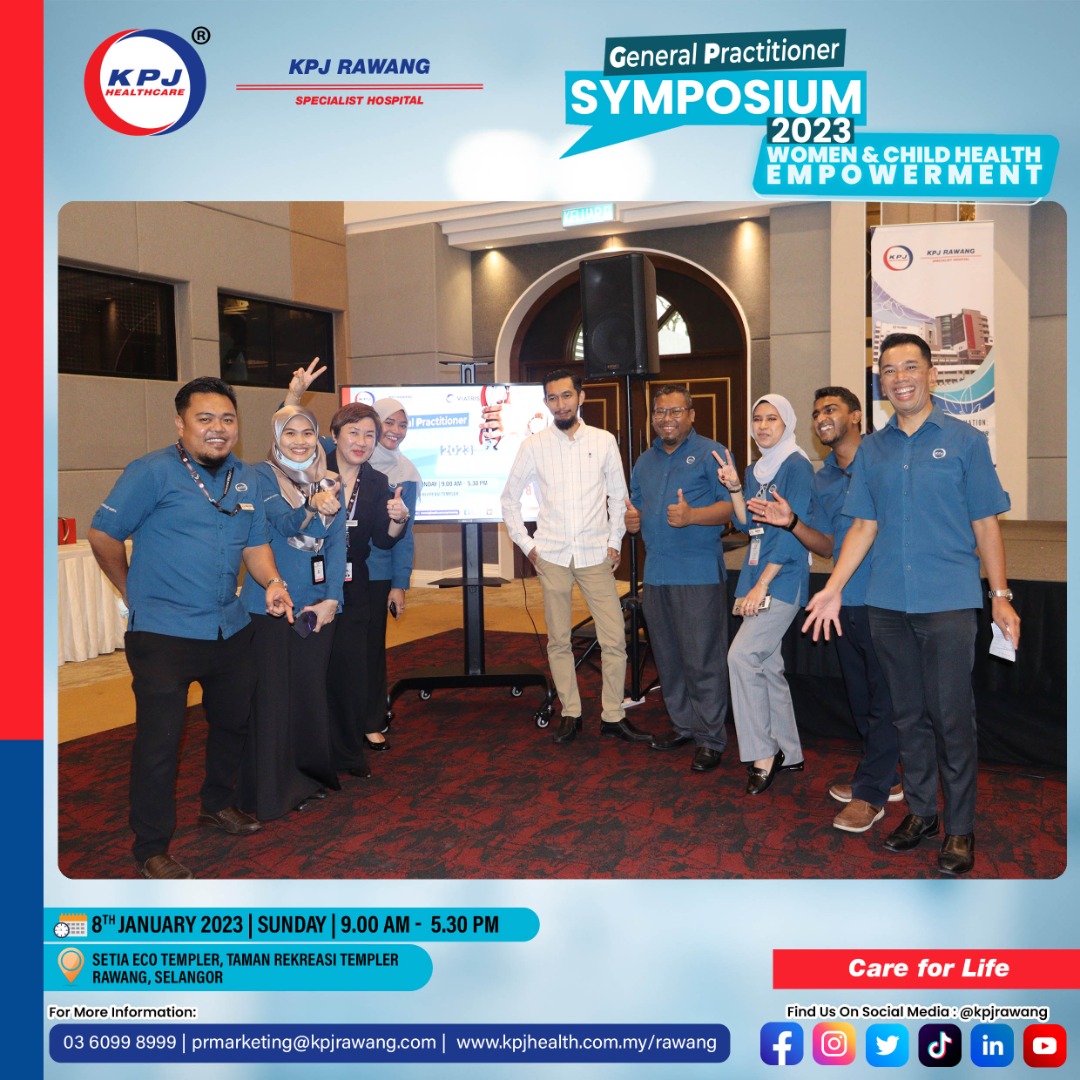 " KPJ Rawang Specialist Hospital hosted the 1st GP Symposium 2023 on 8th January 2023".
Venue: Setia Eco Templer.
Theme: Women & Child Health Empowerment
Participation : 70 pax
Speakers / Topic by : 
1. KPJ Rawang Resident Consultant : 
Dr Abdul Wahab Undok (Cardiologist & Internal Medicine) - Cardiac Disease in Pregnancy

Dr Suriati Akmal Mahari (Obstetrician & Gynaecologist) - Contraception: Which Method Suits Me? & Malignancy Screening
Dr Raja Salihatunnisa Raja Ibrahim (Peadiatrician) - Neonatal Emergencies
Dr Shafira Dato' Dr Mohamad Sha (Nephrologist & Internal Medicine) - The Kidney & Pregnancy
Assoc. Prof. Dr Azlin Ahmad (Rheumatologist & Internal Medicine) - Bone Health & Postmenopausal Women
Dr Roziah Dali (Radiologist) - Mammogram 
2. Klinik Kesihatan Seksyen 7, Shah Alam / Topic : 
Dr Azah Abdul Samad - Preconception Care: Healthy Mind and Bodies, Healthy Moms and Babies
We would like to thank our Management and Consultants for their support to the Marcom Team.
Back News & Events