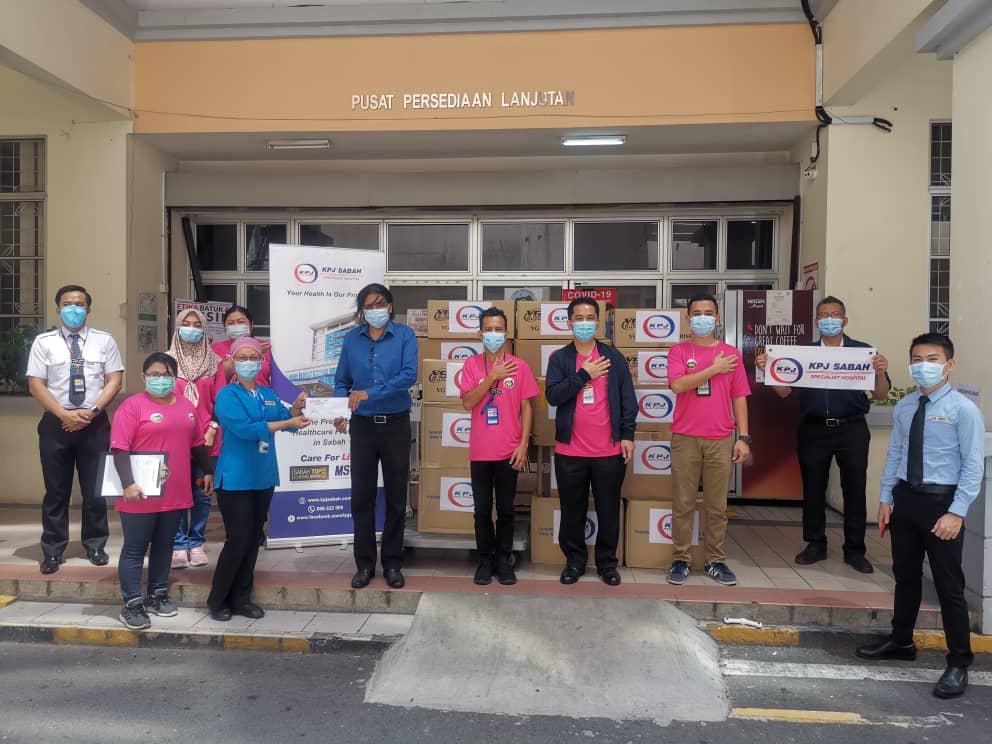 KOTA KINABALU: KPJ Healthcare Berhad continues to contribute to the Ministry of Health (MOH) in the fight against Covid-19.
KPJ Sabah Specialist Hospital distributed 18 boxes of personal protective equipment (PPEs) to Queen Elizabeth Hospital (QEH) yesterday. The contribution was presented to QEH's Deputy Director Dr Yogendra AL Pancalingam while KPJ Sabah Specialist Hospital was represented by Adilawati Ahmidi, Chief Nursing Officer, KPJ Sabah Specialist Hospital.
"This contribution is another effort by KPJ Sabah Specialist Hospital and KPJ Healthcare Berhad to help our friends at the public hospitals in Sabah to combat the Covid-19 pandemic. The fight is definitely not over yet and we shall do our best to extend assistance to all frontliners," said Miranda Harumal, Chief Executive Officer, KPJ Sabah Specialist Hospital.
KPJ Sabah Specialist Hospital is always ready to collaborate with the government hospitals when need arises to ensure our people's healthcare needs are met.
"The safety of patients are our utmost priority especially during this period of uncertainties, as such we are honoured to have good working relationship with all the public hospitals in Sabah," said Miranda.
A total of 500 pcs of Isolation Gowns, 1,000 pcs of head covers and foot covers, 10,000 pcs of 3 ply surgical face masks, 100 pcs of jumpsuit protective overalls and 500 pcs of disposable tudungs were contributed to Hospital Queen Elizabeth.
Back News & Events