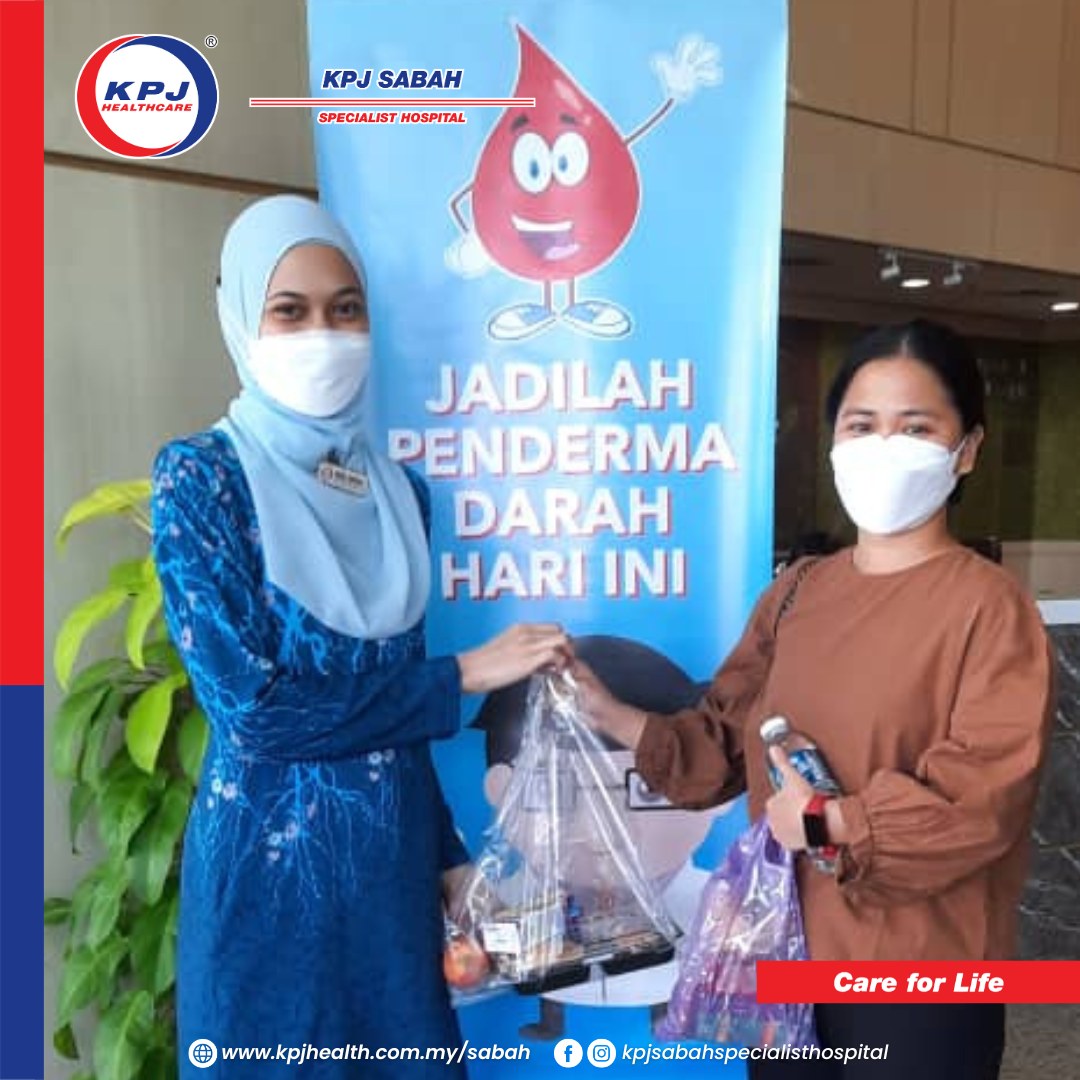 Thank you for your kind support. KPJ Sabah Specialist Hospital, in collaboration with Jabatan Perubatan Transfusi, Queen Elizabeth Hospital II has successfully organised a blood donation campaign during this holy Ramadhan.
Blood donation does not simply help one person but contributes to a responsible gesture toward society.
Because at KPJ Sabah, we Care for Life.
#KPJSabahForYou #KPJSabahJugaBah #DermaDarah
Back News & Events