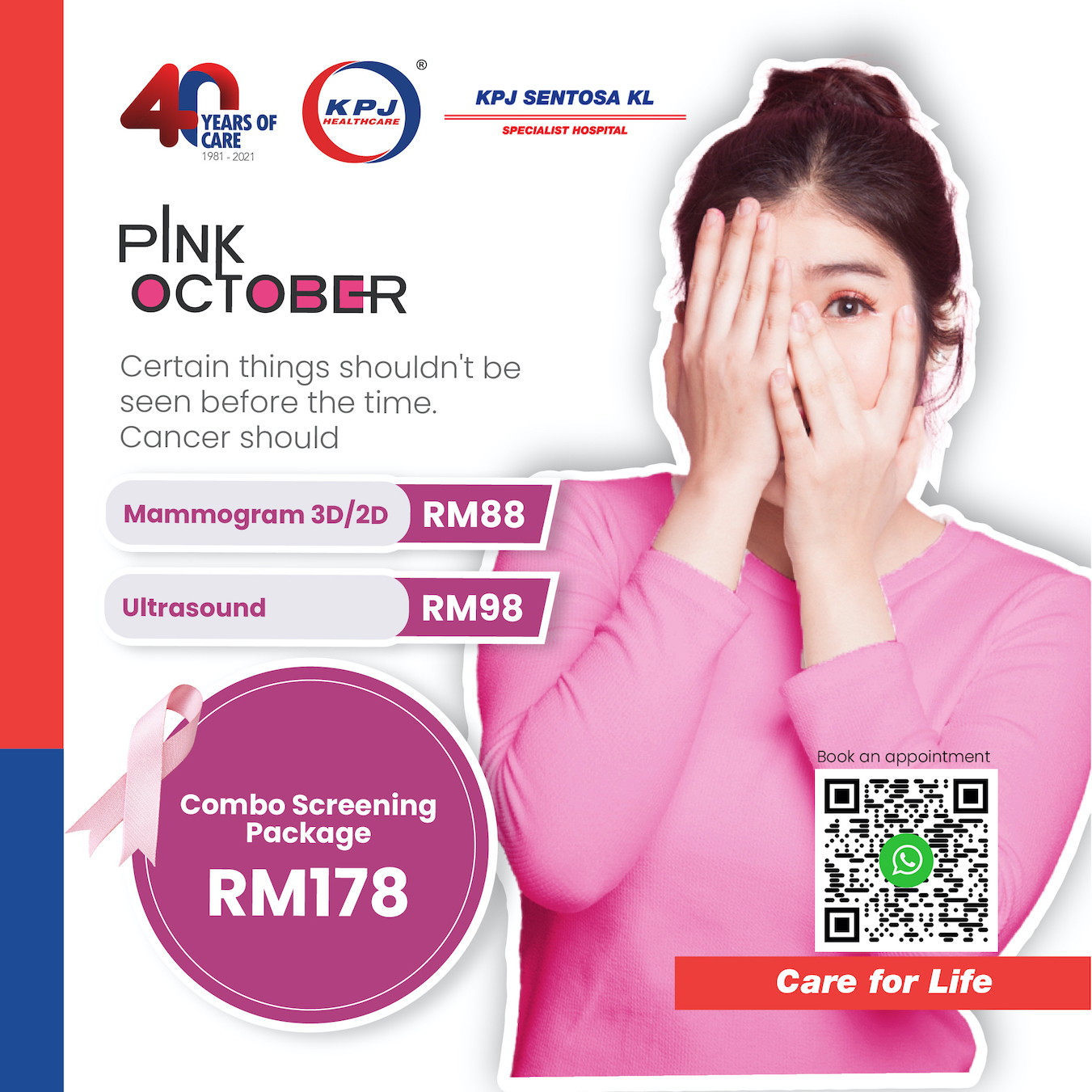 Did you know that early detection and getting appropriate medical attention can help save lives? So it is unfortunate in Malaysia that nearly 40% of the new breast cancer cases identified each year were already in the very advanced stages of the disease.
Early diagnosis helps. A screening mammogram or ultrasound is used to check for breast cancer in women who have no signs or symptoms of the disease.
Get yourself checked at KPJ Sentosa KL today.
To book an appointment, click our Whatsapp link below:
Back News & Events