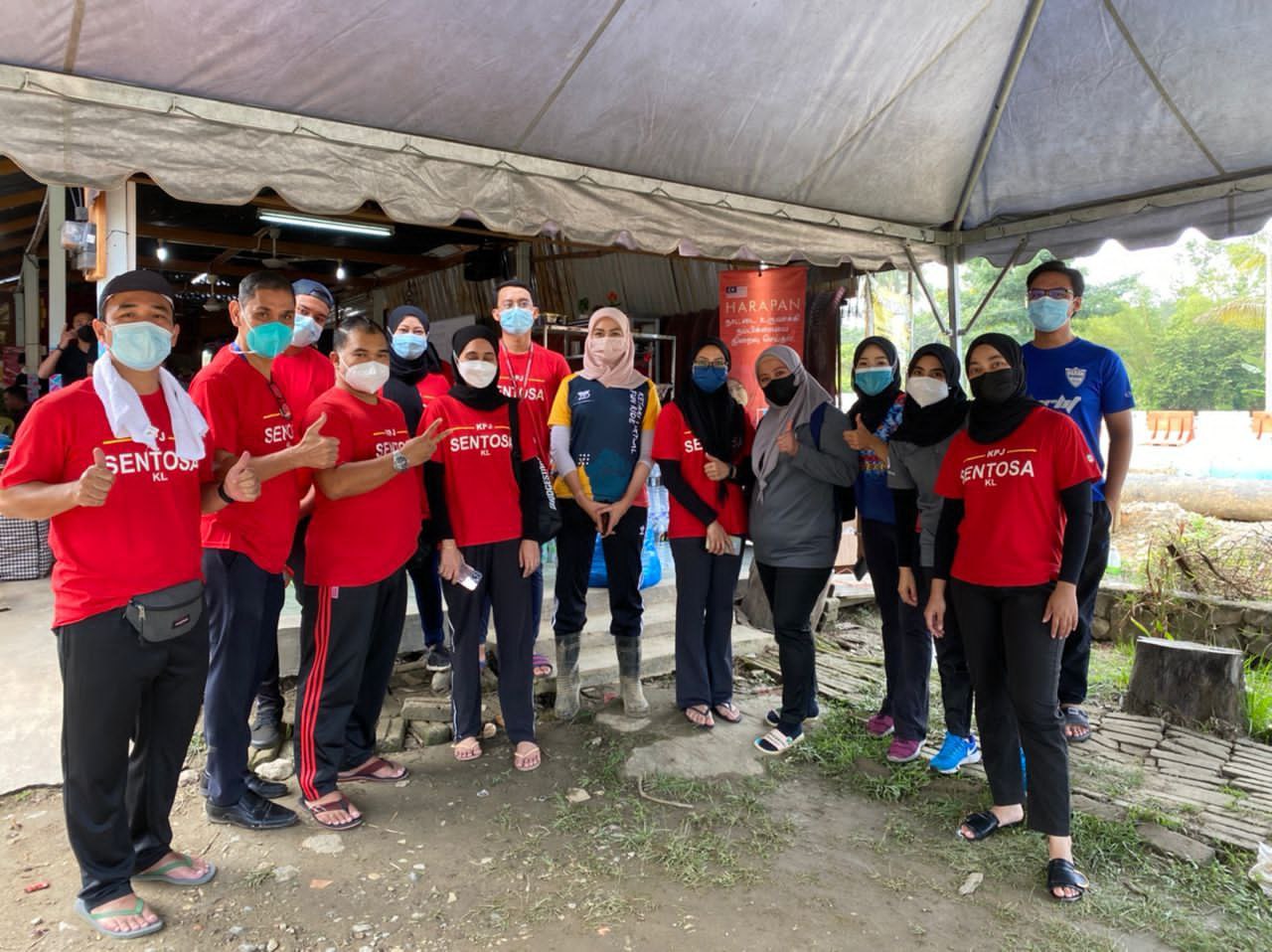 A total of 16 KPJ Sentosa KL Specialist Hospital (staff) are rolling up their sleeves early in the morning to help out flood victims at Kampung Benus, Bentong, last Thursday.

Upon arrival, we were warmly greeted by ADUN Ketari, YB Young Syefura Othman before we proceeded to the affected areas.

In previous volunteering activities, Skuad Prihatin also went to Kampung Seri Aman, Puchong to clean up our affected staff houses.

Back News & Events