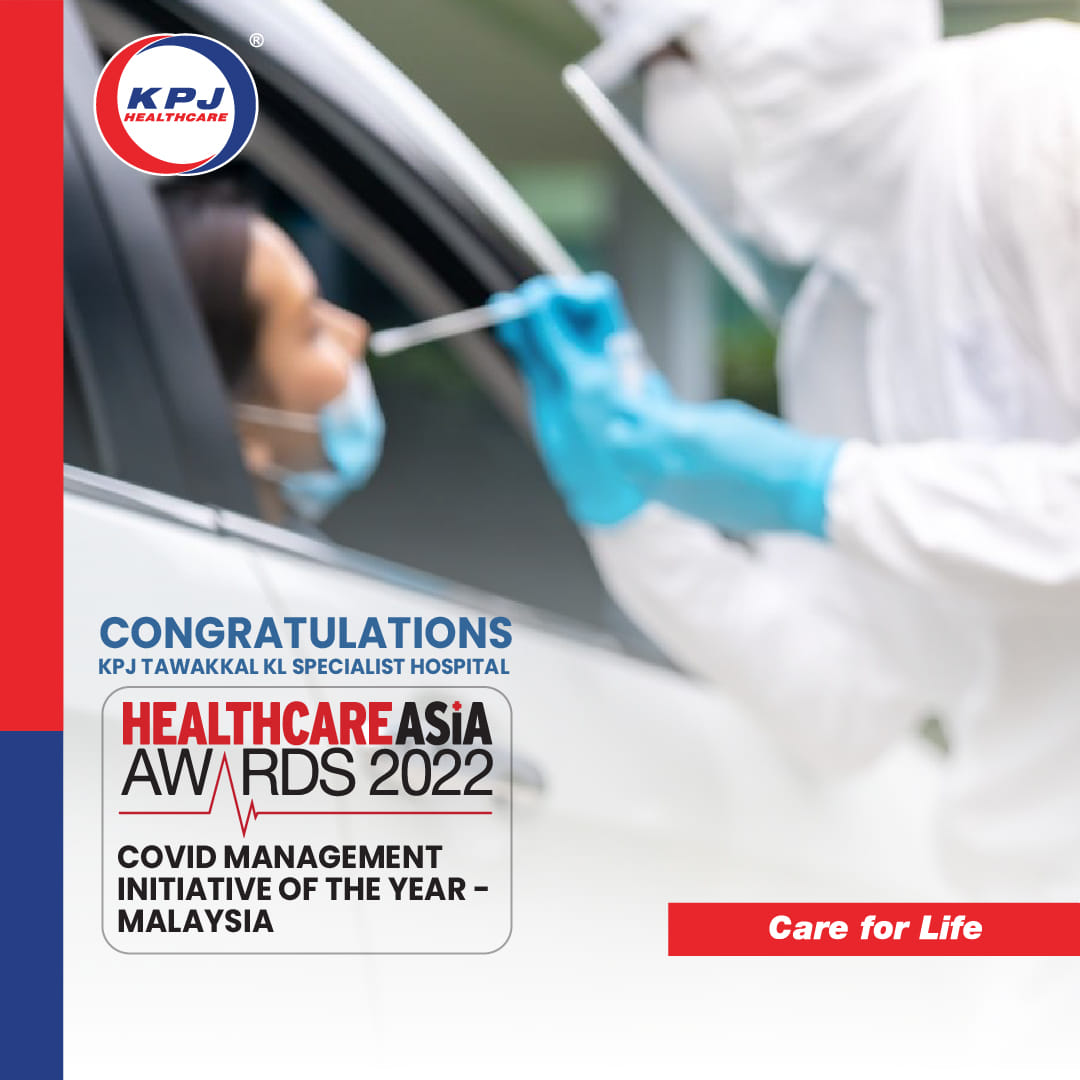 We are honoured to receive the Healthcare Asia Awards 2022 in the category of COVID-19 Management Initiative of the Year.

KPJ Tawakkal KL has always been supportive of the Malaysian Government's initiatives throughout the Covid-19 Pandemic. Therefore, it has come up and implemented a thorough COVID-19 management strategies in fighting Covid-19.

The Healthcare Asia Awards honours hospitals, clinics and other healthcare providers which have risen above the challenges and made a remarkable impact to their patients amidst the massive disruption caused by the COVID-19 pandemic.

Back News & Events