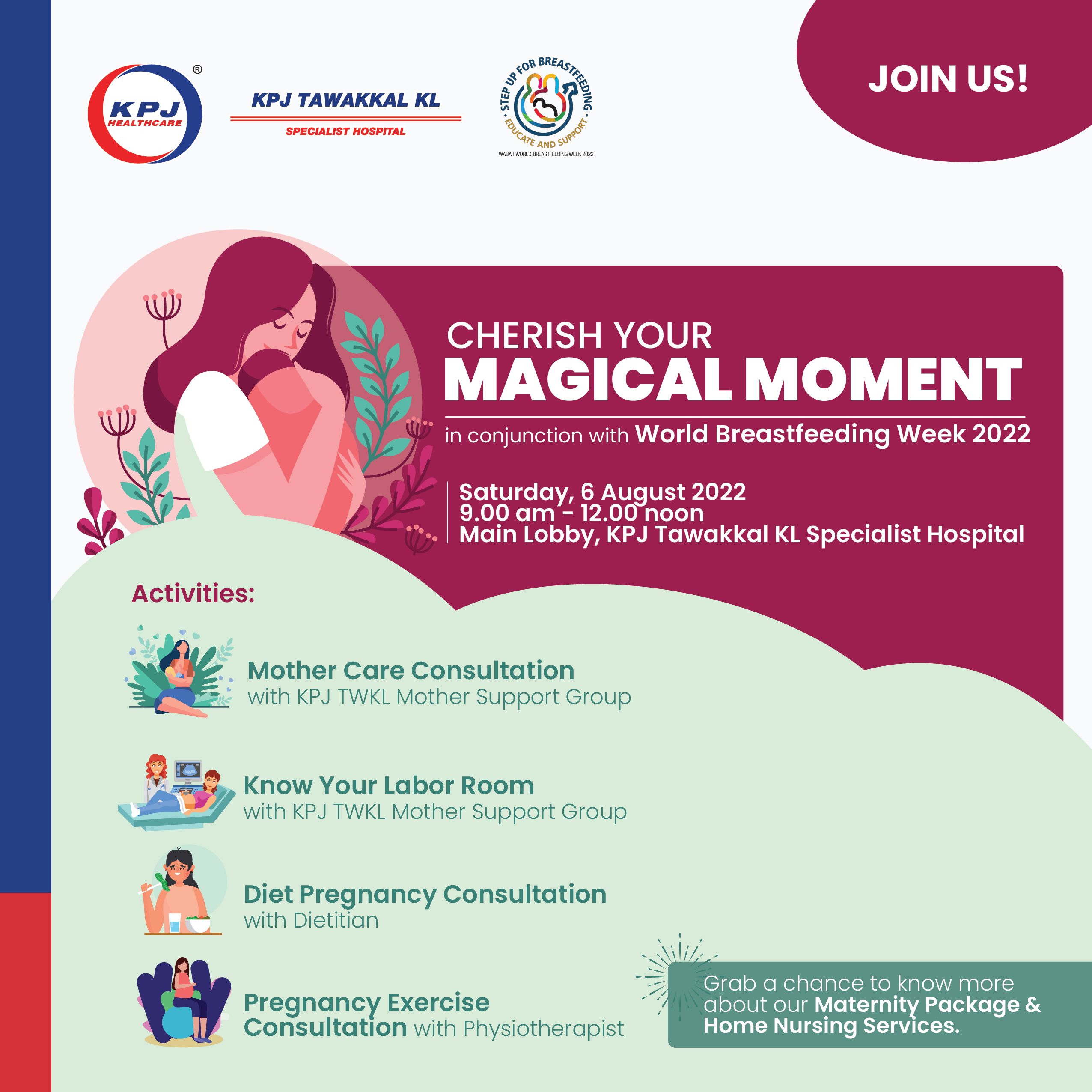 Special in celebration of World Breastfeeding Week 2022 this coming Saturday!
This Saturday, August 6, 2022, from 9:00 a.m. to 12:00 p.m. in our Main Lobby at KPJ Tawakkal KL Specialist Hospital, Cherish Your Magical Moment with Us.
Get a free one-on-one consultation to find out how KPJ Tawakkal KL can help couples and expectant mothers on their motherhood journey.
See you there!
Back News & Events