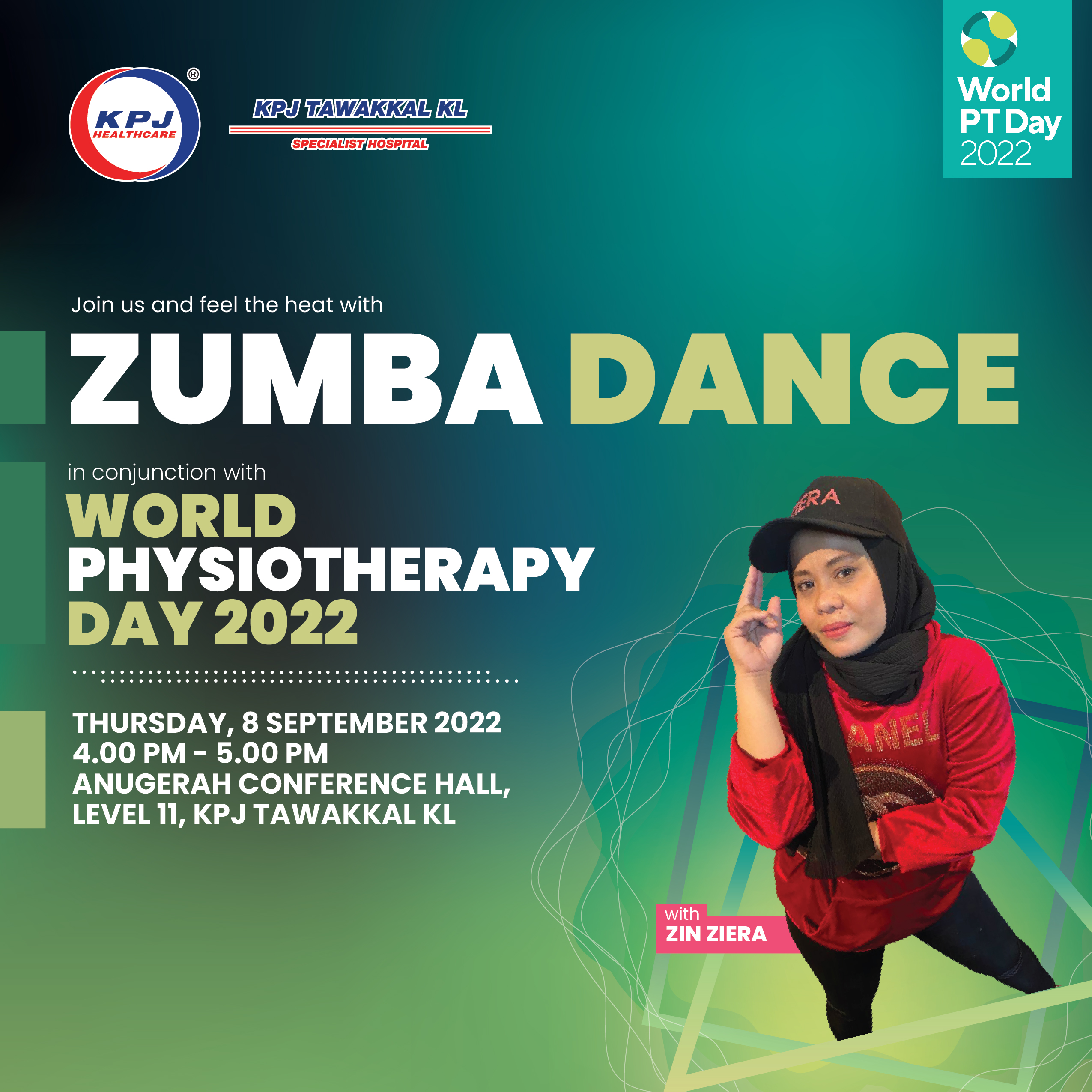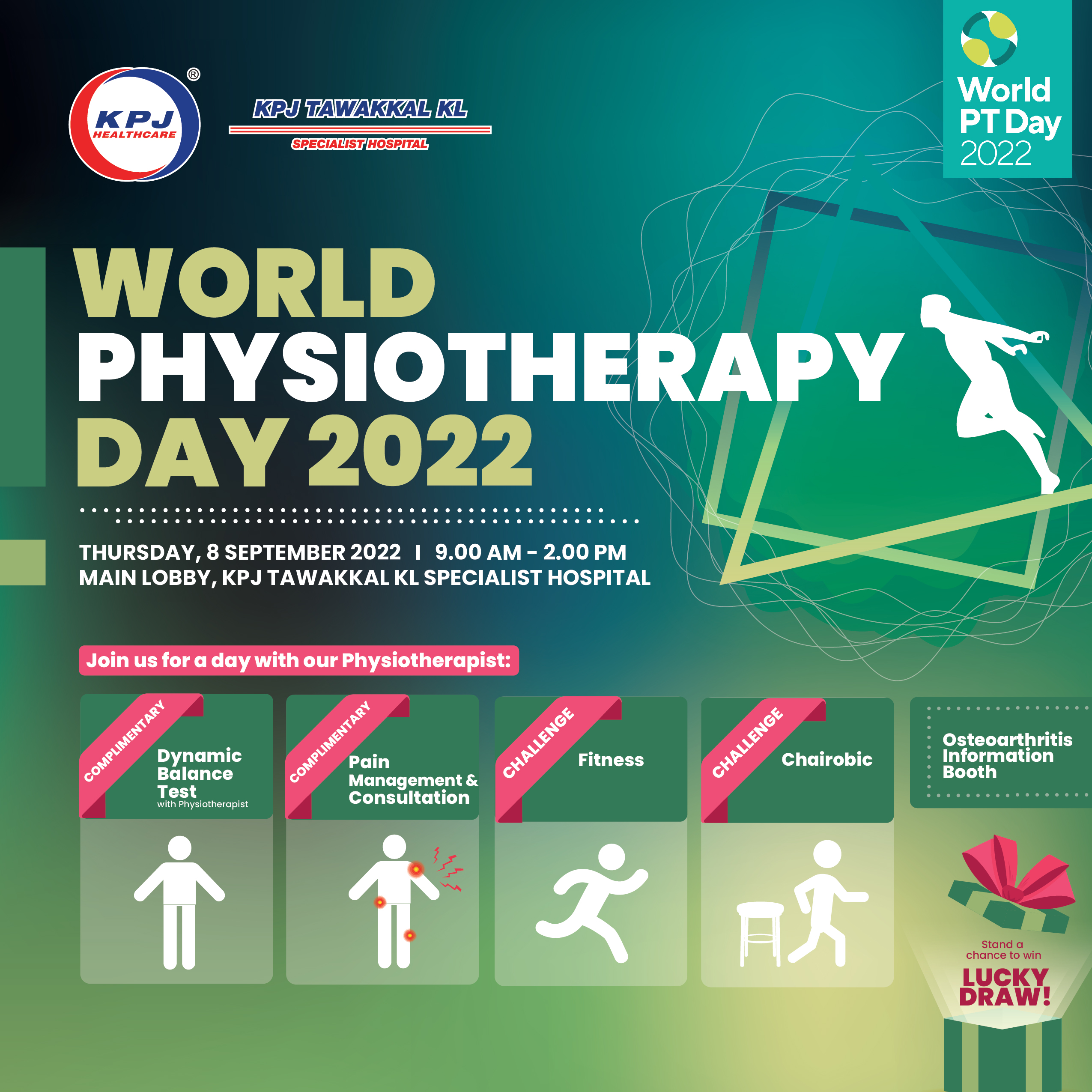 WORLD PHYSIOTHERAPY DAY
World Physiotherapy Day takes place every year on 8 September.
Come and Join Us for a day with our Physiotherapist this Thursday, 8 September 2022 from 9:00am to 2:00pm at our Main Lobby, KPJ Tawakkal KL.
Get a One-To-One Complimentary Dynamic Balance Test and Pain Management Consultation with our Physiotherapist.
Also, stand a chance to win Lucky Draw by joining our Fitness and Chairobic Challenge!
For evening session from 4:00pm to 5:00pm you are invited to join our Zumba Dance at our Anugerah Hall, Level 11 KPJ Tawakkal KL.
Save the date and see you there!
Back News & Events