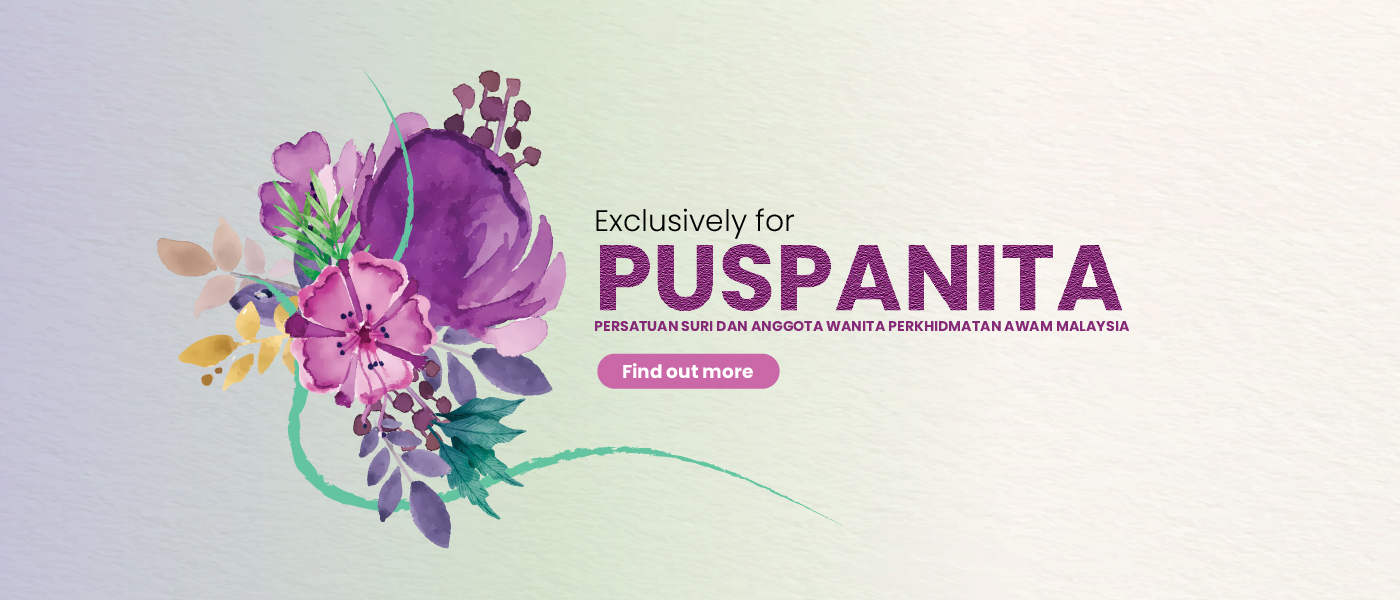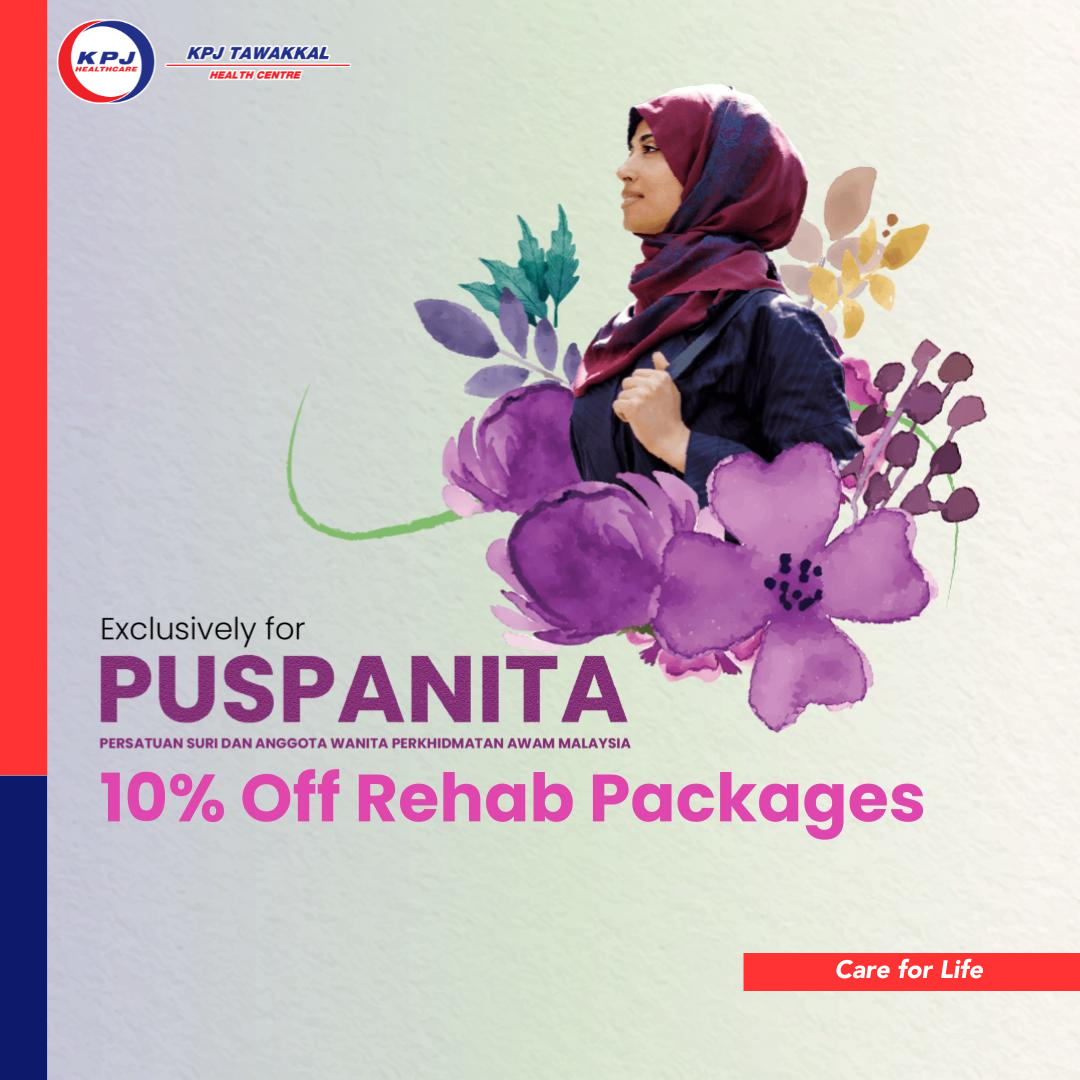 In continuing the spirit of International Women's Day this year, we are pleased to announce that KPJ Healthcare is partnering with the Association of Women and Members of the Malaysian Public Service (PUSPANITA).
From now until 31 December 2023, PUSPANITA members are entitled to a range of exclusive discounts and special rates for Rehabilitation Packages at KPJ Tawakkal Health Centre.
This partnership aims to provide accessible and affordable healthcare services to more women in Malaysia.
For more information or to book an appointment with us, visit or WhatsApp us at 017-299 5636.
Don't miss out this opportunity to experience the best corporate healthcare.
To learn more, visit https://www.kpjhealth.com.my/thc/puspanita
Back News & Events