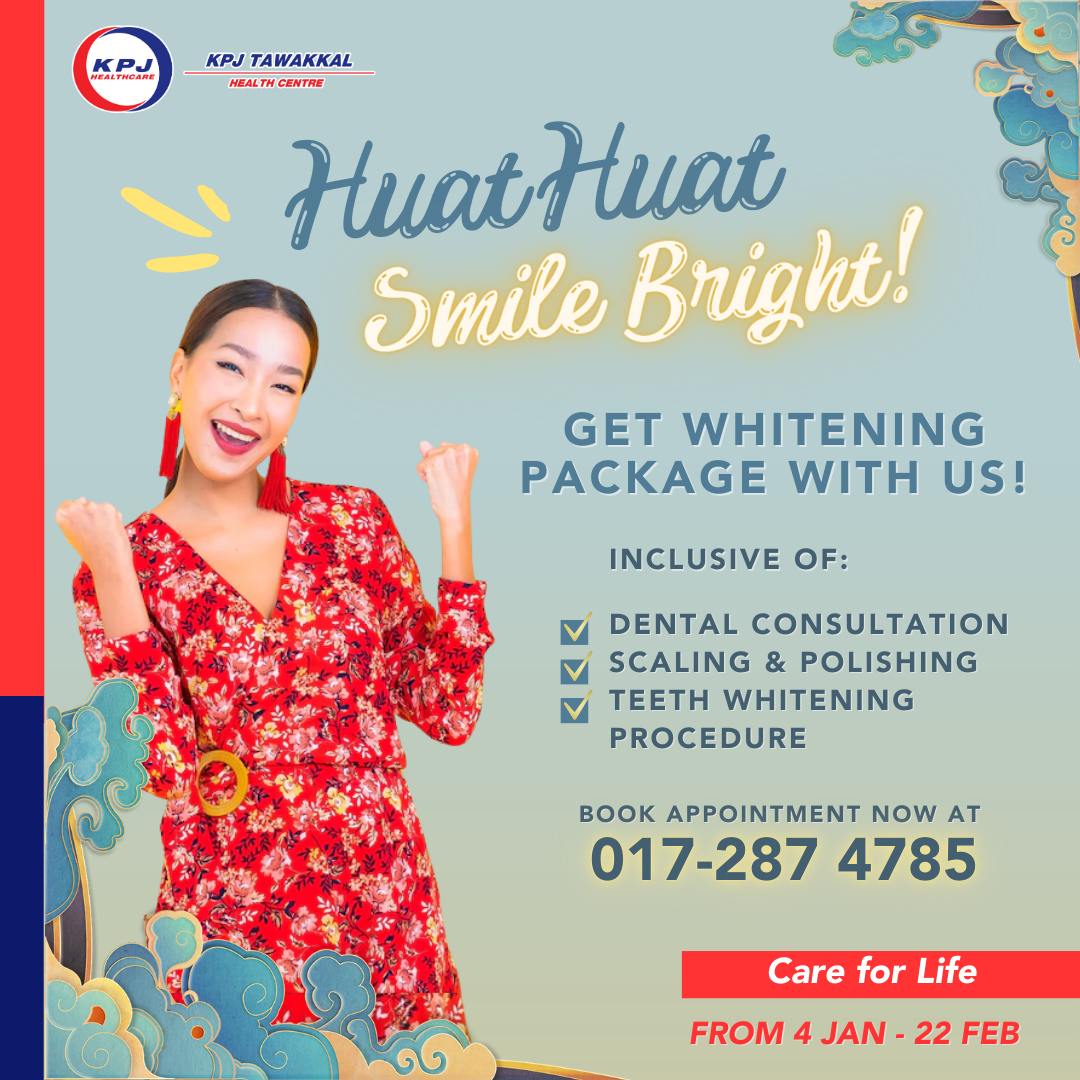 HUAT HUAT, SMILE BRIGHT!
It's time for prosperity year! Let's get ready for Chinese New Year with us!
Enjoy Whitening Package with prosperous price specially in this festive season.
Bring your parents, partner, and children from 4th Jan 2023 to 22nd February 2023. More Smiles, More Ong!
Whitening Package inclusive of:

1. Dental Consultation
2. Scaling and Polishing Treatment
3. Teeth Whitening Procedure
What are you waiting for? Lighten up your festive days with your smile!
Back News & Events