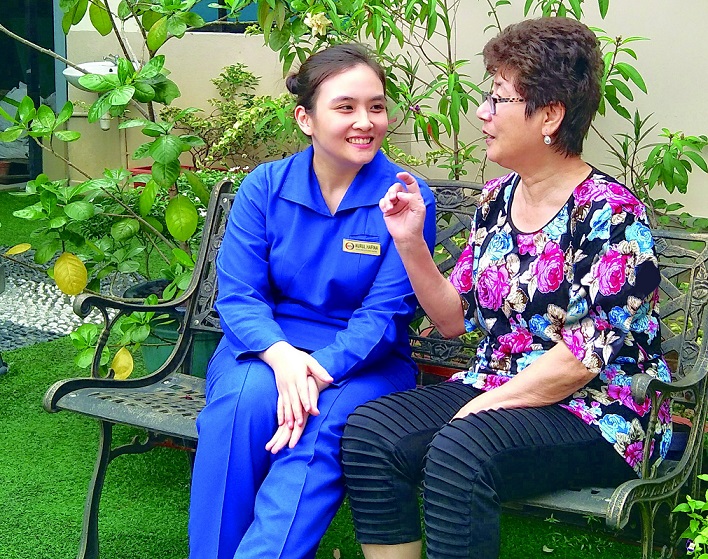 Are you worried whether your helper at home is taking good care of your aged parents or loved ones?
If your aged parent suffers from stroke or not fit to be home alone due to medication needs or physical limitations after a surgery, KPJ Senior Living Care is a good choice for rehabilitative therapy, assisted living and post-operative care. Located strategically at KPJ Tawakkal Health Centre, Jalan Pahang, Kuala Lumpur. The nursing home is also supported by other established services such as KPJ KL Rehabilitation Centre, KPJ KL Dental Specialist Centre, Consultants Clinics, Haemodialysis Service, Diagnostic Imaging Service (X-ray & OPG/Dental X-Ray) & Eye Centre. KPJ Tawakkal Specialist Hospital is only 2 minutes walking distance from KPJ Tawakkal Health Centre for any emergency cases.


KPJ Senior Living Care offers the wide range of care from low to high care, from independent living to residential aged care. The facility providing 24 hour residential care is affordable and all cultural and religious differences are respected. Other than serving a long-term resident or a short-term rehab resident, adult day care program is also provided for socialisation and while providing a needed break for caregivers. However, a consultant will need to assess what level of care is required and then develop a personalized care plan that meets your specific needs. The team comprise of consultants, nurses and therapists work together to provide the highest quality care to meet the individual needs. Rehabilitation Physician and therapists will work closely to develop a rehabilitative care program within the wide spectrum from physical and occupational therapy to speech therapy to serve the resident specific needs.

Basically, the care service consists of rooms, nursing care, doctor weekly visits & meals. There are also facilities such as living hall, dining area, mini gymnasium, mini library, recreational room and more importantly a social area such as karaoke room and rooftop garden for a large family gatherings. With the cheerful team and comfortable environment, it makes the overall facility feel like home for the residents and guests. KPJ Senior Living Care (Nursing Home) understands the challenges and stress families face when dealing with frustrating situations relating to elderly care. Thus, it aims to provide professional and compassionate care as well as encourage an active and healthy lifestyle for the elderly, giving the family members peace of mind that their loved one are in safe hands.

Back News & Events